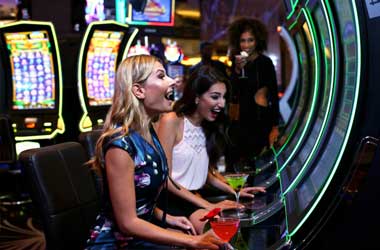 Australian Leisure and Hospitality Group (ALH), the third largest operator of pokie machines in the country was slapped with a fine of $172,692 by Liquor and Gaming New South Wales for providing free alcoholic drinks to players, which is expressly banned by the state's gambling laws.
Liquor and Gaming NSW evaluated more than 50 ALH venues across the state, naming two particular venues as key offenders: South Tweed Tavern and Westower Tavern in Ballina.
NSW gambling law states that venues that contain gambling machines cannot use free or discounted alcohol to entice punters, as alcohol may lower their inhibitions, possibly leading them to gamble more than they would had they been sober.
Previous allegations indicate that the Australian Leisure and Hospitality Group has violated this rule in three different states, but NSW's regulator is the first to take decisive action against the pokies giant.
For the offense, two North Coast licensees were hit with a fine of $3,500 and an ALH manager was disbarred from the NSW gambling industry for five years. ALH was suspended from operating pokies for two weeks, in addition to the aforementioned fine.
Liquor and Gaming NSW's Valerie Griswold, the regulator's Executive Director for Investigations and Enforcement, said that the two venues utilized systems to target gamblers with free drinks, with the goal of inducing more gameplay.
Philip Crawford, the Chair of Liquor and Gaming NSW, affirmed that ALH management was fully aware of the system. Crawford said that, instead of identifying vulnerable gamblers, ALH targeted them to gain more profits. Crawford also noted that ALH which is owned by Woolworth's, should hold itself to higher legal and ethical standards.
Fine Still Too Small for Gambling Industry
A former ALH pokies player from Ballina and the founder of Kickin' the Punt, Ben Hamilton, argued that the fines and penalties were too weak to change how gambling firms operate. Hamilton noted that the $172,000 fine may be large for ordinary firms, but pales in comparison to what major gambling firms earn in a month.
Hamilton also said that the fined licensees and ALH manager were made to be scapegoats by ALH, who push their staff to increase gambling revenues by whatever means possible.
Kickin' the Punt released its first petition, which seeks to set a cap on pokie machines on the Northern Rivers, specifically in Ballina, Hamilton's old stomping grounds. It has gathered more than 1,000 signatures to date.