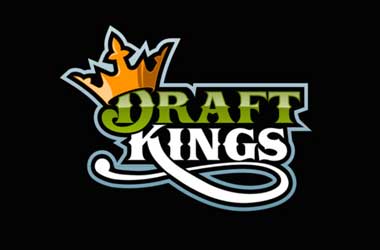 DraftKings conducted a soft launch of an online sportsbook in Ireland that uses technology from their recently acquired sports betting platform provider SBTech.
The online sportsbook is available at sportsbook.draftkings.ie and is operated by Crown Gaming Malta Ltd., with a license from the Irish Office of Revenue Commissioners.
The Ireland launch is the first sports betting launch attempted by DraftKings outside the United States, where they manage multiple sports betting operations across several states.
DraftKings first entered the Irish gambling market in 2017, when Ireland was chosen as the first country outside the US to carry DraftKing's daily fantasy sports operations.
Currently, the DraftKings online sportsbook in Ireland appears to be a pure sports betting operation, taking on bets for mainstream sports leagues as well as locally popular sports such as hurling and Gaelic football. Industry observers also believe that DraftKings is gearing up to supplement their Irish sportsbook operations with an online casino, despite current Irish law all but prohibiting online casinos on their shores.
DraftKings also opened their first office abroad in Dublin, staffing it with local talent. Travis Dunn, DraftKings' Chief Technology Officer, has long praised the technological know-how available in Dublin, noting that Ireland's capital is one of the biggest tech hubs in all of Europe.
Dunn also stated that a DraftKings office in Dublin would allow the company to respond faster to international issues, as well as afford them easier access to international vendors.
SBTech Platform to be Tested Abroad
The soft launch of the DraftKings online sportsbook in Ireland is also expected to help DraftKings ascertain the readiness and capability of the SBTech sports betting platform in an international stage.
DraftKings bought out SBTech in spring 2020, as part of larger deal with Diamond Eagle Acquisition Corp., which ushered DraftKings' entry into the NASDAQ. SBTech is a Europe-based technology provider for sports betting operators. Their purchase meant that DraftKings would be the first and only vertically integrated online gambling and sports betting company in the US.
Due to DraftKings' acquisition of SBTech, its former partner for technology Kambi will soon be transitioned out. Over the next year, DraftKings is expected to gradually shift all their operations from Kambi-powered technology to SBTech.
DraftKings most recently made the news for expanding aggressively into the newer markets for legal sports betting and online gambling in the US. The firm launched a betting app and a retail sportsbook in Illinois recently, as well as an online casino for West Virginia.