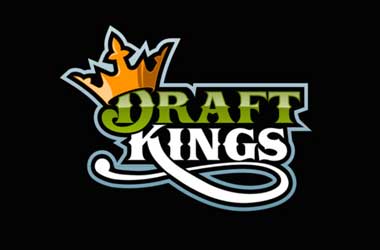 DraftKings, the sports betting and daily fantasy sports operator began publicly trading on NASDAQ from April 24 under the name DKNG.
The DFS operator commenced NASDAQ trading shortly after they announced the completion of the merger between SBTech and Diamond Eagle Acquisition Corp. (DEAC).
The announcement comes in the midst of widespread shutdowns of all mainstream sports events due to the COVID-19 pandemic.
There are some who may question the timing of this decision considering current market conditions but the Boston based firm did well on the first day and closed at a 10.4 percent increase.
DraftKings made the move to Wall Street after DEAC shareholders approved a merger. DEAC is blank-check company, which are publicly traded entities with zero operations, but consolidate with or acquire other firms. The two firms then joined with SBTech. The resulting company has a market value estimated at $3.3 billion.
The merger was first announced in December 2019, and finally gained approval last week. The deal contains $304 million in institutional investments, as well as a trust account from Diamond Eagle with an estimated $400 million in funds. DraftKings stated that the merged firm will have $500 million in cash at their disposal. The deal was reportedly structured in a way that allowed it to overcome the stock market crashes prompted by the coronavirus.
CEO Optimistic About Sports Betting's Future
Jason Robins, the DraftKings CEO and co-founder, will continue his leadership position with the merged entity. Robins remain optimistic about the future of sports betting, stating that the COVID-19 shutdowns may lead to a surge in betting once they end due to the deprivation.
According to Robins, outdoor activities will remain limited due to COVID-19 fears once enhanced community quarantines end. As a result, sports viewership and online activities may rise to record levels, especially when mainstream sports return. States who need fresh infusions of cash may also look to sports betting soon and follow the lead of the 14 states who now offer legal sports betting. DraftKings is operating sportsbooksin 8 of these states with legalized sports betting. DraftKings' original daily fantasy sports games are available in more than 40 states.
Robins touted DraftKings as uniquely suited to the challenges posed by the COVID-19 crisis. As a predominantly digital company, DraftKings can easily adapt to social distancing guidelines and operate as normal!