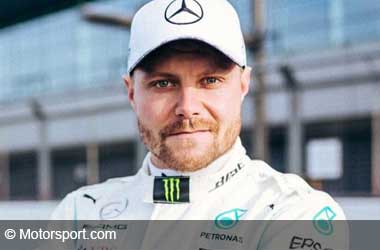 There have been rumours floating around that Valtteri Bottas was going to be dropped by Mercedes for upstart Esteban Ocon.
However, those rumours have finally been put to rest, with Mercedes re-signing Valtteri Bottas who will once again partner with Lewis Hamilton for the 2020 F1 season.
Mercedes made the announcement ahead of the Belgian Grand Prix confirming that the Finnish drive will start his fourth season with the company.
Mercedes F1 boss Toto Wolff disclosed that choosing between Bottas and Ocon was not an easy task.
The 30-year-old Bottas has come up on top in five races, the first being the 2017 Russian Grand Prix, since filling the seat vacated by world champion Nico Rosberg who retired that same year.
Autosport
Meanwhile, Ocon has been taken under the wing of Renault for 2020 after a year of being shelved as a Mercedes reserve driver. Unseating German Nico Hulkenberg, Ocon will be teaming up with Australian Daniel Ricciardo to ride for Renault.
Bottas thanked Mercedes for the long-standing support and opened up to the media about his dreams of clinching his first Formula 1 world championship title. The Finn said that he was happy with the fact that his performance was improving every year and he hopes to have a chance at the elusive F1 trophy in 2020.
The former Williams racer is still far from threatening the supremacy of his teammate reigning 2018 Formula One World Champion Lewis Hamilton. In their last 53 races, Bottas trails with only five victories to the Brit's 28. There are nine more races in this season for Bottas to make a mark and show that he can push Hamilton and the rest of the F1 drivers.
Mercedes Backs Hamilton-Bottas Dynamic
Ocon would have liked to have had a bigger role at Mercedes as there was a serious chance of him replacing Bottas after the latter had failed to have an impressive run this season. However, Mercedes decided to take a safe call and not disrupt the dynamic that Hamilton and Bottas had built up over the years which turned out to be the key factor that swayed Mercedes towards Bottas.
Wolff came out and encouraged Bottas for his will to improve, applauding how the Finn remains hungry and determined to face more challenges. The Mercedes boss said that he is excited to see Bottas raise his bar even more in the coming season.