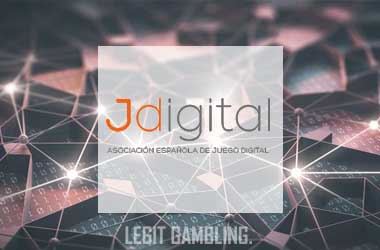 Summary:
Jdigital represents licensed online gambling operators in Spain
The association questions some of the findings of a new study which it says appear to demonize the iGaming industry
The study, published by the Ministry of Consumer Affairs, looks into the prevalence of gambling in Spain
The Spanish online gaming association, Jdigital, has raised concerns over the apparent "demonization" of the online gambling sector in a study recently published by the country's Ministry of Consumer Affairs.
The study, which looks into the prevalence of gambling in Spain, found that of those who gamble, only a small fraction do so via online platforms. However, people who gamble online are more at risk of developing gambling problems, compared to those engaging in in-person gambling.
Younger People Gambling Online More Vulnerable to Harms
The study involved 20,000 customised surveys across Spain's 17 autonomous communities, with the questions crafted by the scientific unit of the Responsible Gaming Advisory Council. Data were gathered between October 18, 2022 and June 2, 2023.
According to the study, 49.5% of the Spanish population engages in gambling, equivalent to 47.5 million people. Of that number, the vast majority (97%) gamble in person, while 6.6% engage in online gambling.
The study's findings highlight the growing risk of harms associated with online gambling, particularly for younger players aged between 18 and 25 who mainly participate in online games.
The study found that 36.5% of people under the 18-25 age group who have gambled in the past year have engaged in online betting, and 12.45% of them have developed symptoms of gambling problems. A similar pattern has been observed among younger people playing on online casinos. Online gambling is more popular among men, attracting 73% of Spanish male gamblers.
Jdigital Questions Accuracy of Illegal Gambling Data
In terms of public protections, the study found that Spanish customers generally practice moderate and responsible gambling, based on the number of hours they spend gambling each week (less than one hour) and their monthly gambling spend (less than €50) both retail and online.
When it comes to illegal sites, 94.3% of those surveyed said they had not accessed them, while 1.66% admitted to gambling via unauthorized platforms.
Responding to the research, Jdigital, the trade body representing online gambling operators in Spain, said the study seems to demonize the sector. The association also questioned the low illegal gambling data presented in the report, when several gambling sites are shut down each year for illegally targeting Spanish customers.
Jdigital criticized the Ministry for allegedly ignoring concerns raised by operators about the black market.