The most popular pastime in the Kingdom of Spain is, without a doubt, sport in all its forms. Not only do they love to play and watch sports, but they also enjoy betting on sports.
This becomes even more obvious when we consider the popularity of online sports betting sites in this country. What makes them so popular? Is it legal to bet online in Spain? What are the best sports betting sites in Spain? Those are the questions we are going to answer in this article. So stay tuned!
Legal Spanish Online Sports Betting Sites
Even though most players know what they're looking for, they often aren't sure where to find it. With so many online sportsbooks available, it might be difficult to pick the right one. That's why we decided to create a list of the best sports betting sites in Spain.
Our team of experienced professionals analyzed hundreds of online betting platforms in great detail. Our goal was to produce a list you can rely on. After all this hard work, we are proud to say we did it!
Popular Pages:
Is Online Sports Betting Legal in Spain?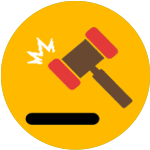 Ever since the introduction of the Spanish Gambling Act in 2011, the gambling industry in this country has been highly regulated.
This law is often seen as a turning point because it forced the big gambling operators to improve the quality of their services while significantly increasing the safety of regular players. Since then, every operator must have a special license for every gambling product in its offer.
Being perfectly legal, online sports betting is experiencing rapid growth in Spain. The popularity of online sportsbooks is skyrocketing and people tend to engage in their favorite free time activity on a daily basis. Gambling is not frowned upon and betting on your favorite team is very common. This is especially the case if a big game is approaching. If a long time rival is coming to town, most people will find some time to place their bets.
Having a wide variety of gambling platforms at their disposal, Spaniards usually don't stick with the same sports betting site all the time. However, over the last few years, one tendency became rather noticeable — a great majority of bettors prefer to bet in international online sportsbooks. This is partly due to the fact that these usually offer more bonuses and promotions.
How We Selected the Best Sportsbook Sites in Spain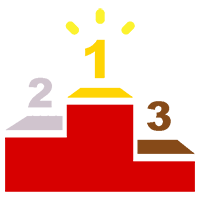 Our team comprises a unique mixture of dedicated professionals from various walks of life. We are software developers, gambling enthusiasts, professional gamers, and legal and security experts who aren't afraid of working long hours. After more than 20 years in this industry, we know a good online sportsbook when we see it. Nonetheless, we take our job seriously and prefer to examine every betting site at great length.
Our Experience
With thousands of reviews behind us, we dare to say that our work speaks for itself. Knowing that the internet is constantly changing and evolving, we like to provide our readers with the most up-to-date content. The proper examination of an online betting site can be a long and tiring process. It is, therefore, questionable whether one person could do it in a timely manner. That's why we have an entire team working on it!
How We Make Sure These Sportsbooks Are Safe and Legal
For an online bettor, nothing is more important than his security. Being perfectly aware of this, we look for online gambling platforms that implement the most advanced security measures. A good sportsbook has to use top-level encryption algorithms, it must be licensed by a well-known gambling authority and it has to guarantee the safety of your personal and financial data at all times.
How We Review Spanish Online Sportsbooks
After we determine that a given sportsbook is safe and legal, we proceed to test other equally significant aspects of it. We think a good sports betting site must be well designed and easy to navigate. It's got to be fast and responsive. No one enjoys frozen screens, bugs, or errors, so these are not tolerated. All in all, a good betting platform must provide an exceptional betting experience.
Online Sports Betting Industry in Spain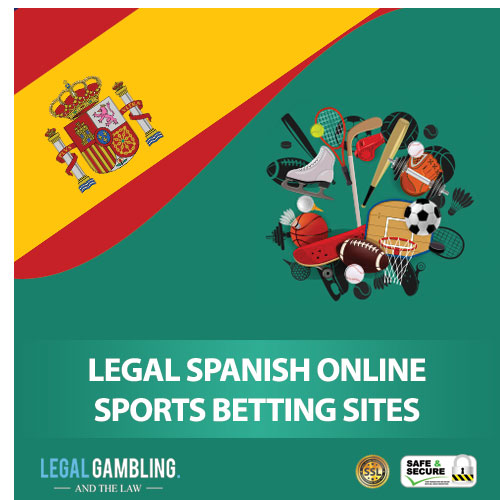 As we already mentioned, Spanish people are all about sports. Consequently, sports betting is very popular and this industry is expected to grow even more in the years to come.
Spaniards were quick to recognize the quality of international offshore betting platforms and they often use them. Even though football (soccer for all you Americans) is the number one sport in this country, people also like to bet on basketball, handball, volleyball and athletics.
Mobile Sports Betting in Spain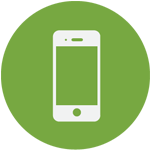 Being very talkative and sociable, Spaniards like to use their mobile devices a lot. Some statistics say that more than 60% of them own a smartphone. As a result, they are online more often than not. They send messages, call each other, make notes, and of course, they bet on their favorite teams and players.
Most online sports betting platforms available in Spain have websites optimized for mobile.
Many offer free downloadable betting apps. It is very easy to access any of these betting sites from your phone. Most people like the freedom this gives them and they gamble while they are on the move. All the betting platforms we mentioned in our review have high-quality mobile-friendly sites.
Popular Payment Methods for Spanish Bettors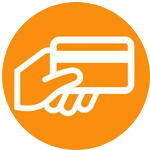 In order to start betting, you need to make a deposit. In Spain, this can be done in a number of ways. However, most people tend to use credit and debit cards to make their payments. At the same time, the popularity of e-wallets like Skrill and Paypal is on the rise. Young people, as you probably know, love to use virtual currencies such as Bitcoin and Etherum.
Responsible Gambling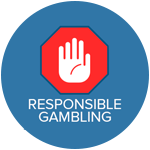 Some people may not be aware of this, but gambling can be pretty addictive. If you think you or someone you care about has a gambling problem, you should look for help.
It's good to know that this problem can be solved and there are professionals who specialize in treating gambling addiction. Here are a couple of useful websites:
Gamble Aware — Gamble Aware is an international organization that helps gambling addicts overcome this problem.
Gambling Therapy — Here you can find a list of therapy clinics and organizations that could help you.
Final Thoughts
All things considered, bettors in Spain have an extensive selection of sports betting sites to choose from. The government allows online betting so they don't have to worry about legal consequences. We examined all the gambling platforms available in this country and came up with a list of the very best. There's nothing left to do but to pick one from our list and try your luck!
Frequently Asked

Questions
Is online sports betting legal in Spain?
Can Spanish players get any bonuses?
What sports can I bet on in Spain?
What is the legal gambling age in Spain?
Are Spanish sportsbooks safe?