Best Poker Sites in Spain
Finding the best poker sites in Spain wasn't too difficult for us, precisely because the whole market is totally regulated. However, we still made sure to take a good look at each site with a great reputation. We made sure to cover things like safety, security, game variety, customer support, and a lot more, all in an effort to bring only the best poker sites for all Spaniards and people based in Spain.
So, all the online poker sites on our list are the top sites in Spain for playing poker games. Take a look and rest assured that you won't be disappointed by any of the websites you find on our list!
Popular Pages:
Is Online Poker Legal in Spain?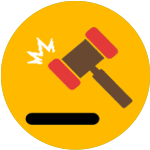 When it comes to the legality of poker, Spaniards have it easy. That's because Spain is one of the few countries in the European Union that has completely legalized poker in the country, and the laws that cover online poker are fairly similar to those in Italy and France. In essence, Spain was the third country to entirely regulate online gambling. That's why, today, you can play almost all casino games in Spain. Naturally, that includes joining online casinos and online betting sites.
Online gambling appeared in Europe in the 21st century, but it wasn't legalized in Spain until 2011. That's when the government created a thorough law that brought regulations to the online gambling industry.
It also established the Directorate General for the Regulation of Gambling that has complete authority to regulate all the operators that offer online poker games, or any other gambling game to people in Spain. All in all, Spaniards are entirely protected when playing poker online, but they also have a bunch of sites to choose from, as you'll see!
How We Found The Best Poker Sites in Spain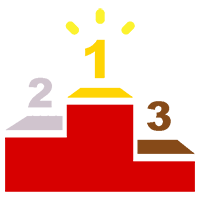 If you know us, then you're already familiar with the fact that we are extremely thorough in our reviews. We did the same for our list of the best poker sites in Spain, and we've made sure to cover all the poker sites we were able to find that are available to players in Spain.
Naturally, we eliminated the ones that are not safe, regulated, have dubious reputations, lack enough traffic, and a lot more.
In the end, we compiled a collection of websites that we can safely recommend to any player from Spain. We hope you'll find it useful!
Our Experience
In order to gain your trust, we wanted to briefly explain who we are and why you can use the poker sites we recommend.
We are a big organization that covers many countries in the world and has been in business for over 20 years. Besides the experience, we also take pride in the fact that we are very thorough in our reviews and almost entirely oriented towards bringing something that you will love and enjoy.
Ensuring Online Poker Sites Are Legal and Safe
As stated in the previous section, we at LegitGambling.com make sure to create content and recommend gambling sites by emphasizing the aspects people like you want and deserve. That's why, when it comes to safety and reliability, we've made sure to try out the sites we recommend, and not only check if they have licenses from the proper bodies. They also have to be approved by third-party auditors and have a good reputation.
Our Criteria For Spanish Poker Sites
Besides safety and security, there's a lot more that makes a poker site best for Spanish players. That's why we made sure to check the games they offer, and especially their variety. Naturally, we included only the sites that provide the top online poker games in Spain.
Additionally, we made sure that the sites have some of the best welcome bonuses and promotions offered to Spanish players. On top of that, we also checked things like the quality of mobile gaming, the variety of payment methods, platform usability, and the responsiveness of customer support.
Online Poker Industry in Spain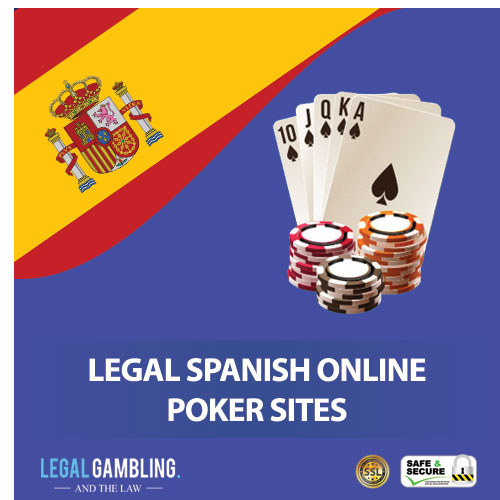 Poker is big in Spain, to say the least. The European Poker Tour in Barcelona is always well-received in the media, and there are plenty of famous Spanish poker players who have done well for themselves on the international market.
There's Adrian Mateos who owns two WSOP gold bracelets, David Lopez who has won over a million dollars playing PokerStars and partypoker and Sergio Aido who has won a staggering $11 million playing live poker tournaments.
Besides that, regular people love playing the game as well, and it is one of the most popular gambling games in the country. Naturally, sports betting is the most famous option, as football is massively popular in Spain, but poker is still near the top in terms of popularity.
Popular Poker Games in Spain
As you probably already know, Texas Hold'em is the most famous form of online poker, as it is present in the majority of countries in the world. People play it both for fun and in many tournaments in Spain.
Besides Texas Hold 'em, Spanish people also enjoy playing Omaha, Seven Card Stud, and Omaha Hi/Lo.
Mobile Poker in Spain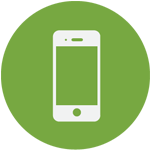 Just like with most countries in the EU, and in most places in the world for that matter, mobile gaming has reached massive heights. Consequently, mobile poker became very popular.
All the websites we recommend have mobile-friendly versions, so you can play their poker on your phone.
Naturally, you can use these sites on either an Android phone or an iOS-powered one. Some even support Windows phones, for the remaining few who still use them.
Popular Payment Methods in Spain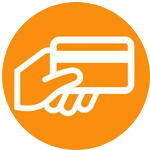 Spanish players usually use the same payment methods as the rest of their EU brothers and sisters.
This means that the sites we recommend use euros as their currency, or at least cover it, and they support a lot of deposit and withdrawal methods.
The most common ones are debit and credit cards, bank wire transfers, e-wallets like Neteller and Paypal, iDebit and many more.
Responsible Gambling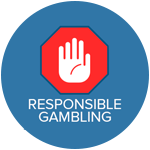 Gambling is undoubtedly fun, but it can also be addictive and destructive if you're not careful. That's why you need to learn how to gamble responsibly, which means having a dedicated bankroll for gambling and never playing more than you're willing to lose.
Naturally, gambling should also be a pastime, and not a stress reliever or something you do every day.
If you need help with gambling problems, there are many sites you can visit, but the most important one is Jugarbien.es. This is an official website from the General Directorate for the Regulation of Gambling with information and tools for people with gambling issues.
Final Thoughts
As you can see, online poker is exceptionally well-received in Spain. You have plenty of regulated and well-respected poker websites which you can use, and we've made sure to cover the best ones. All that's left for you is to choose one and enjoy online poker!
Frequently Asked

Questions
Is online poker legal in Spain?
What is the minimum gambling age in Spain?
Are there any bonuses for Spanish players?
Can I play poker for free?