Best Legal Gambling Sites in Spain
Since there are a plethora of gambling sites appearing daily, we have made it our task to separate the wheat from the chaff and produce a list with only the best of the best. All sites that have made it to our list have fulfilled our criteria regarding the selection of games, bonuses and promotions, Spanish-friendly payment methods, and more.
No matter if you prefer to join a sportsbook or play a hand of blackjack in an online casino, you will find a site that meets your needs in no time. Take a look at the list of top-rated gambling sites below.
Popular Pages:
Is Online Gambling Legal in Spain?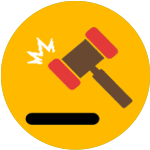 Almost all forms of gambling are legal in Spain, but they are also heavily regulated. In 2011, the Spanish government introduced the Spanish Gambling Act that requires a certified authorization to offer certain gambling services.
Moreover, the licenses under which operators are running a legal gambling organization need to be acquired in Spain. The introduction of this law caused many problems for already established legitimate online operators, as they had to put their operations to a stop.
However, Spanish players have found comfort in offshore online gambling sites since the Spanish government does not prosecute international players. If you cannot find a gambling site that operates under a Spanish-issued license, you can turn to offshore gambling sites without fearing any legal consequences.
How We Selected the Best Gambling Sites in Spain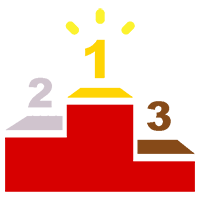 The task of selecting the best gambling sites for Spanish players was a challenging one. Luckily, we have established proven criteria that we use for finding a needle in a haystack when it comes to the online gambling market. We will take you through our selection process to get a better understanding of what we're talking about.
Hopefully, you will gain trust in our work, and we'll become your first stop on the road of finding the ultimate gambling site.
Why You Should Trust Legal Gambling
LegitGambling.com has been in business for more than a decade, and during that time, we have established our image and gained some loyal readers. See for yourself — read our previous articles, guides, and reviews to learn why we are considered the best in what we do.
LegitGambling.com employs a team of experts knowledgeable in all topics regarding online gambling, including the legal side of gambling. Moreover, we have some avid gamblers among ourselves, so we know what players are looking for.
We make sure that our readers find only high-quality gambling sites on our pages, as we do not want to tarnish our reputation by recommending unworthy gambling websites.
How We Make Sure That Gambling Sites Are Safe and Legal
The first step in finding the best online gambling sites is corroborating the legitimacy of the website. What do we mean by that? If the site holds a proper gambling license issued by a renowned gambling authority, we can attest to the site's legitimacy.
The next thing we look at is security. If the gambling site doesn't consider its players' safety a priority, it will unlikely make it to our list. A combination of SSL encryption systems and powerful firewalls will certainly prevent any possible cyber attacks on players' information and banking details.
Moreover, we want all the sites we recommend to enable a fair gaming environment. Thus, all the gambling sites employing third-person parties that regulate fair gaming have ranked high on our list.
Other Features That We Look For
Although safety, security, and fair gaming are important, they do not mean a lot if the rest of the website isn't suited for a complete gambling experience. For that reason, we look at the selection of games, gambling options, the generosity of bonuses and promotions, mobile compatibility, a variety of payment methods, friendly customer support service, and more.
Spain and Online Gambling Industry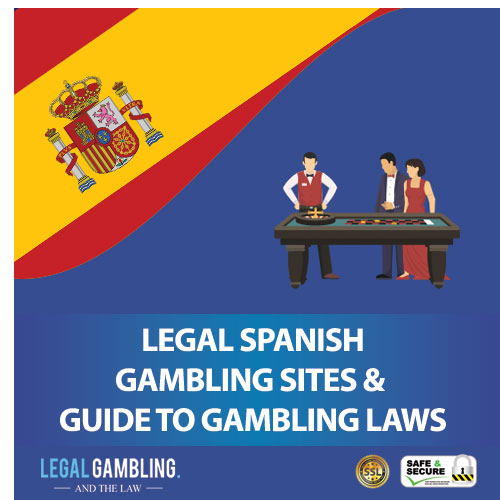 Spanish people are very enthusiastic about gambling, meaning that the online gambling industry is on the rise. The online betting sector has grown by 22.5%, compared to the previous year (2018). Interestingly, the most significant percentage of gambling is focused on sports betting and lottery.
There are no indications that the future of online gambling will stagnate or decline in the years to come, so Spanish players can look forward to more gambling options.
Mobile Gambling in Spain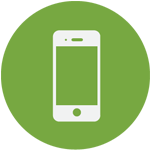 As in many other technologically advanced countries, Spanish players prefer to wager on their favorite team or play a round of roulette on their mobile devices.
All the websites from our list use the latest HTML5 technology to provide a smooth gambling experience and a compatible mobile platform if you decide to play in-browser. However, many websites also have their own applications that you can download from iOS and Android stores.
If you opt for mobile gambling, rest assured that you will enjoy a lag-free gambling experience.
Popular Payment Methods for Spanish Players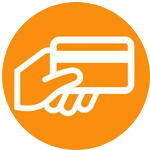 Spanish gamblers are spoilt for choice when it comes to online payments. There are almost no restrictions concerning online payment options. Consequently, Spanish bettors opt for credit card payments before all other means of payment, focusing on Visa and MasterCard.
Aside from cards, e-wallets have gained popularity, with PayPal being the most widely used payment method in Spain. Bank transfers and mobile payments are still in circulation, but hefty fees and long processing times do not attract many users.
Crypto payments are becoming popular, with many players opting for Bitcoin or Ethereum payments, as there are no fees, and processing times are instantaneous.
Responsible Gambling in Spain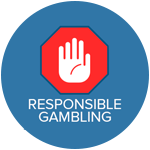 Since almost all forms of gambling are regulated and easily accessible in Spain, some people might experience problem gambling. If you feel as if you're losing control of your gambling habits, you should seek help. There are plenty of online and land-based organizations that can help you get your life back on track. Take a look at a few below.
Final Thoughts
If you're from Spain and you're looking for a quality gambling site, you've come to the right place! Take your pick from our recommended list and embark on an exciting online gambling journey. Try to avoid illegal and non-licensed gambling websites, as you might experience some legal issues.
Hopefully, our guide will help you on your quest to find the best online gambling websites. Remember to gamble responsibly, and good luck!
Frequently Asked Questions On

Spain's Online Gambling Law
Is online gambling legal in Spain?
What is the legal online gambling age in Spain?
Are these Spanish gambling sites safe?
Are there any bonuses for Spanish players?
What types of gambling sites are the most popular in Spain?