In this guide, you'll be able to read about the current legal situation of online bingo in Spain, as well as find the best bingo site that will meet all your needs.
Legal Spanish Online Bingo Sites
Once we saw how many bingo sites there were, we knew finding the right ones would be difficult. However, after reviewing a vast selection of bingo platforms, we managed to narrow it down to the ones that fulfilled all our expectations.
Every site you see below is perfectly safe and offers a good range of amazing bingo games to its players!
Popular Pages:
Is Online Bingo Legal in Spain?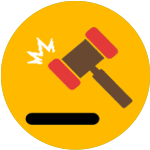 Online bingo is legal in Spain. According to the Spanish Gaming Act, bingo falls under the category of other games, meaning operators can offer online bingo to Spanish players if they hold the general license of other games.
Online gambling has been legal in Spain since 2011, and the industry has only continued to grow since then. Moreover, Spanish players often turn to offshore international bingo sites, where they can choose from a variety of bingo platforms and games.
How We Selected Best Bingo Sites in Spain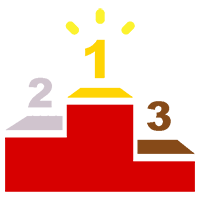 Finding the best bingo sites implies a detail-oriented selection process. Over the years, we have gathered a lot of experience, tried out both bad and good sites to determine what makes a top-notch site. Based on all that, we have created a checklist of all aspects we expect to see.
Naturally, they need to match our very high expectations. If a site doesn't tick all the boxes, we simply leave it off our list — as simple as that. Keep reading to understand how our selection process works.
Our Experience
Throughout our 20 years of experience, we have gone through an unimaginable number of bingo sites, reviewed the good and the bad ones, all with the goal of finding the best ones for our readers. Our team consists of experts in online gambling and all its aspects, including the legal side as well.
If you still have some reservations, feel free to browse through the reviews we did before — we always give our honest opinion while striving to find the best online gambling options for our readers. Additionally, you can always read comments left by other users — that might help you understand how dedicated we are to our jobs.
Ensuring Bingo Sites Are Safe and Secure
Player security is the most important thing for us. That's why security is the first thing we look into once we start reviewing a bingo site. The easiest way to determine whether a platform is safe is to check its licensing information. We would never recommend a bingo site that doesn't have proper licensing.
Moreover, in order to keep all your info safe, the bingo site needs to use top-notch encryption technology that will ensure all your data is perfectly safe and out of harm's way.
What We Look for When Reviewing Spanish Bingo Sites
Apart from the platform being perfectly safe and reliable, we review other aspects to determine whether the platform is good enough for our readers. That means we want to see some exciting bonuses and promotions that will attract players and make their bingo experience even better.
Furthermore, a site needs to feature different bingo games, since not all players like the same bingo variants. Of course, bingo sites should offer secure payment options and have efficient customer support that will be able to help players out.
Blacklisted Bingo Sites
Unfortunately, while there are some sites where you'll play bingo in a completely safe environment, there are others that don't take your safety seriously. Usually, these sites are only after your money.
Because of that, we decided to warn you about some platforms you should steer clear of:
Blackpoolbingo.com
Poor customer support
Unethical business practices
Refused payouts
Foxybingo.com
Unreliable customer service
Suspicious licensing
Withdrawal requests denied
Thinkbingo.com
Various player complaints
Suspicious business practice
Unreachable customer support
Online Bingo Industry in Spain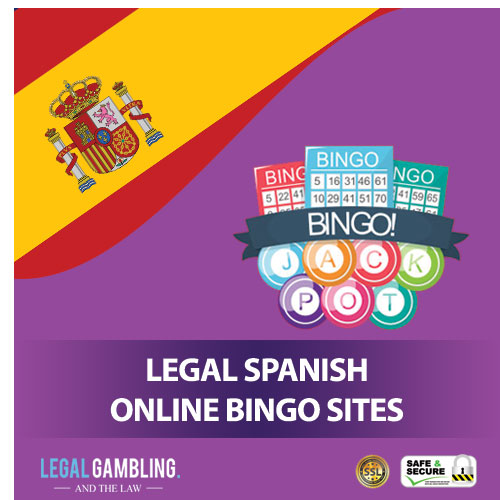 Even though bingo was illegal for quite some time, as soon as the law changed, its popularity skyrocketed. Games of chance are very popular in Spain.
According to some research, bingo is the second most popular gambling activity — right after the lottery.
Now that online bingo is legal in Spain, players can freely register on bingo sites and try their luck.
Popular Bingo Games in Spain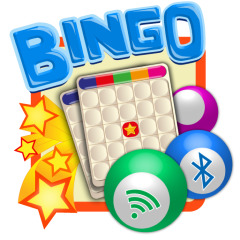 Unlike other casino games, bingo hasn't changed much over time. This applies to online bingo as well. Spanish players enjoy playing the classic variants of the game — 75-ball, 80-ball and 90-ball bingo.
Naturally, there are other bingo versions you can find on the sites we listed above. Feel free to browse through, maybe you'll find a new favorite bingo game.
Mobile Bingo in Spain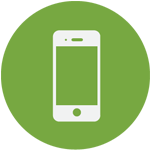 People are using their mobile devices now more than ever. Therefore, it's no surprise that the number of mobile-friendly bingo sites is growing.
All the bingo sites we mentioned here have platforms that can easily be accessed via any mobile device. All you need to do is open your mobile browser and you'll be able to play bingo even if you're not at home.
Responsible Gambling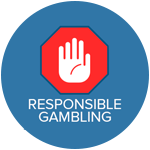 Online gambling is fun and all, but if you're not responsible, it can quickly turn into a problem, and lead to gambling addiction. If you notice you've been spending too much time on bingo sites, you might have a gambling problem.
In that case, you should inform yourself as much as you can and contact some organizations that will be able to help you.
Final Thoughts
Hopefully, we have helped you find the best bingo site and learn something interesting and useful along the way. In order to have a safe gambling experience, you should stick to the sites we recommended, and avoid the ones that are blacklisted.
We wish you good luck, and remember — always gamble responsibly!
Frequently Asked

Questions
Is online bingo legal in Spain?
What is the legal gambling age in Spain?
Are these bingo sites safe?
Are there any bonuses on bingo sites in Spain?
Can I play bingo for free in Spain?