Alternative Neteller Payment Methods for Poker Sites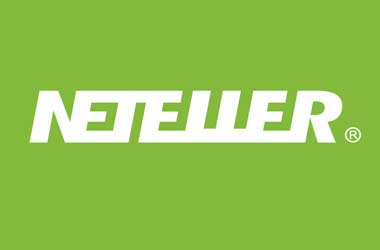 There has been a significant expansion in the field of online gambling, especially when it comes to the matter of online poker rooms. Their popularity prompted the need for greater versatility in all aspects, including the availability of payment methods. In this area, Neteller is without doubt one of the leading options preferred by numerous poker players worldwide.
Still, there are certain poker sites which do not accept Neteller as a possibility when funding their accounts, which is why players are in need of alternative choices. This comes as a surprise to many knowledgeable poker players. Neteller offers poker players an online banking method that processes transactions nearly free of charge and can be funded through all kinds of payment options.
It is fully equipped with the latest 128-bit encryption technology and firewalls which ensure safe transactions in 17 different currencies, which is why you must be asking yourself – what are the reasons for Neteller's absence from the list of payment methods at some poker sites?
List of Poker sites accepting players from the USA:
Reasons Why Neteller is Not Accepted as a Payment Method
This peculiarity is caused by several factors. On the one hand, Neteller is known to have willingly retreated from many online poker sites and terminated its services to the players there. It can be explained by the company's desire to remain transparent and within legal boundaries, as many countries have decided to blur them when it comes to online gambling. The UIGEA Act of 2006 in the US shook a lot of poker sites and payment providers, as it banned their use for funding any online gambling activity. Following this blow, Neteller decided to retain its credibility and completely retreated from poker sites catering to countries with similar policies.
This brought about the need for Neteller users to find an alternative payment method in order to continue playing on their chosen online poker sites. Each of these options listed bellow has their own characteristics, but they more or less share a good reputation, pay attention to security and aim to provide the best online poker experience to their users.
Alternative Payment Methods to Neteller to Fund Poker Sites
PayPal
This payment option is an established leader in the area of e-wallet services and online banking in general. It was founded more than two decades ago and slowly built and proved its reliability throughout the years. The company's excellent track record and continuous progress has shown it can easily provide an alternative to Neteller users at poker sites which don't allow this payment method.
Both e-wallets allow users to keep their money on digital accounts in order to facilitate transfer to and from their chosen poker sites. Additionally, they are both protected by the latest security protocols and SSL certificate, which saves players from worrying about their account information. That makes PayPal a worthy alternative of Neteller's services.
Second in line for the lead, Skrill as an e-wallet service is right behind the principal PayPal and Neteller with its own fair share of loyal users. Skrill's reliability is often confirmed through its presence on all major poker sites alongside PayPal and several other payment methods. After all, no player would choose this e-wallet from a pool of choices if it didn't deserve the trust required to hold someone's hard-earned money on their servers.
Skrill is a good alternative to Neteller, as they are both packed with similar properties and provide the same service. Slight distinctions between these two companies include the fee they charge for account inactivity. Namely, Skrill charges the currency equivalent of €1 per month for 12 months inactivity, while Neteller users are even reconciled with a higher fee for 14 months inactivity. That is why it is quite unlikely for poker players to notice much difference in their online gambling experience when shifting to this payment method.
Visa
Despite the fact it is not an e-wallet company, Visa definitely deserves a spot as an alternative payment method to all the others. Its origins date back in the past, allowing the company to grow and develop credit, debit and even prepaid cards. Nowadays, Visa is regarded as the set standard to be achieved by remaining payment methods.
It is definitely a safe choice for all Neteller users looking for a potential payment method to use at poker sites which do not support the e-wallet. Visa offers a high level of security which is further enhanced by requesting the security code from the back of your card in order to prove ownership. Deposits made via Visa are free of charge, although you might experience a certain fee during withdrawals and currency exchanges, which is more or less the same as with the previous services. In any case, this company manages to maintain reasonable limits to the amounts transferred and the waiting time necessary to do it, with the added certainty of dealing with the biggest credit card company on a global scale.
MasterCard
Right on Visa's heels, the popular credit/debit card company has gained massive success since it was first established back in the 70s. Its popularity is mainly due to the company's ability to provide flexible services with a high-quality level of security, which is practically the best possible combination.
MasterCard bears all the similarities to Visa's services and availability, both regarding its expansion all over the world and the ability to provide security to its clients. Still, this company has its own perks which make it a suitable replacement for Neteller as a payment method on your favourite poker site, and that is MasterCard's reliable customer service and support. Their readiness to assist clients has greatly influenced the company's overall success.
Conclusion
Ultimately, one can conclude that there are multiple choices for online poker players unable to deposit and withdraw funds using Neteller. All you have to do is go through these methods' features and select the most suitable one – there are no wrong choices in this catalogue.