Top 4 Alternatives to Mastercard Deposits for Poker Sites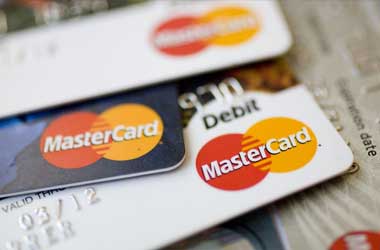 Poker sites nowadays offer multiple payment methods to players who want to experience flawless online gambling. The credit/debit/prepaid card company known as MasterCard (or Maestro for debit cards specifically) is one of the leaders in the industry.
It has been founded in the distant '66 when credit cards had just started gaining popularity, which provided an agreeable climate for the company to flourish.
At the moment, MasterCard is used as one of the means of funding your poker site account. It may have lost some of its appeal due to the fact it is no longer an innovation, but the occasional safety and availability additions keep its reputation intact.
That is why many poker players are surprised to realize that there are numerous sites which do not accept MasterCard as a payment method, despite the fact it's nearly reached the status of a classic.
List of Poker sites accepting players from the USA:
Reasons Why MasterCard Is Not Accepted as a Payment Method
As mentioned earlier, one of the main reasons why poker players no longer use MasterCard as their preferred funding method is its "age". They consider it to be an outdated way of online banking and often accept the risk of trying out the latest digital solution. However, MasterCard still manages to find a way that would keep it afloat. The latest addition was dedicated to the service's security and was presented in the form of a Secure Code that you would need to enter every time you want to withdraw some funds from your card balance.
Apart from the struggle to keep things interesting for the younger generation, this company has fought a battle on other fronts as well. Namely, the matter with the unresolved issue regarding online gambling regulations has forced many payment methods to terminate their services at multiple poker sites. MasterCard somehow managed to regain stability and continue to cater to players at US-friendly poker sites even after the UIGEA chaos of 2006. Yet, this is a limited and troublesome topic, which is why the company has permanently or temporarily revoked all participance in the larger part of these online poker rooms where it served as both a deposit and withdrawal method.
Finally, there is one more reason why MasterCard is not used as a payment method at poker sites. As soon as things went back to normal after the numerous site shut downs and incarcerations, MasterCard became less available as a withdrawal method. This meant that players could choose it to fund their poker account, but would later have to switch to a different method suitable to their needs in order to withdraw their winnings. The added trouble has made poker players reluctant to go through the whole procedure just to use their card from this company for deposits.
Alternative Payment Methods to MasterCard to Fund Poker Sites
As a competitor in the field of credit/debit card brands, Visa is the primary alternative to poker players who cannot use their regular payment method MasterCard. Visa has a consistent reputation as a safe and reliable banking option throughout its existence. Its services have been paving the way for other major companies such as MasterCard and American Express since its early beginnings in the 60s.
If your chosen online poker room does not accept MasterCard transactions or you are simply looking for another option, Visa should be able to meet your needs. It uses a similar procedure so you don't have to worry about learning how to handle money transfers to and from your player account. All you need to do is input the desired sum and your card number. Deposits are processed instantly, whereas withdrawals made from your poker site might take up to a week when using either of these methods. The processing fees and the security protocols are also similar for both options, which is why players should be able to experience a smooth transition from one method of funding their poker accounts to the other.
PayPal
In the field of e-wallet online banking, PayPal is a first-choice option for numerous players globally. PayPal was initially created to facilitate money transfers, but it quickly became a leader when it comes to any type of online payment processing. Poker players responded quite positively when it was first introduced as a funding method, which is why they were equally disappointed when it pulled its services from many poker sites due to legal issues. Having said that, this move by the company proves that they are solely interested in providing regulated and secure services, which is extremely important when dealing with people's hard-earned money.
Players who would choose PayPal as an alternative to MasterCard should not come across any major issues when processing their payments. You can actually fund your PayPal account using MasterCard, and simply use the same process for the poker site. The only major difference is the fact that through PayPal, you are able to protect your private banking information from the poker site by solely providing your e-wallet username and password to deposit or withdraw funds.
Neteller & Skrill
Other e-wallet companies which arose soon after PayPal's first major success are Neteller and Skrill. They function on the basis of the same principle as the leader in this field, which is why both of them are qualified as MasterCard alternatives to poker site deposits and withdrawals.
It is important to mention that these two companies differ from MasterCard as they charge lower fees as funding methods while retaining the exact top security level protocols. SSL certificates are used to protect poker players' personal banking information, so there is no need to worry about losing your poker bankroll to malicious hackers.
Conclusion
As you can see, there are multiple options for poker players who are seeking an alternative payment method to MasterCard. None of them require any sacrifice on the part of the player, as they are all top-notch funding services that can offer you an enjoyable online poker experience.