PayPal Poker – Find Legal Poker Sites That Accept PayPal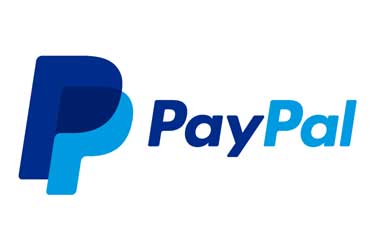 Poker rooms have witnessed great progress once they left the brick-and-mortar constructions and turned to the Internet. Online poker sites managed to revolutionize the way people perceive and play poker, as well as the way they win and collect their profits.
Poker sites have been known to cooperate with the major banks and financial institutions. This is because they want to allow their players to choose the payment method of their preference.
However, many of them were skeptical regarding the fact that they would have to share their credit or debit card information and risk their money. Ever since e-wallets first started to appear, PayPal has taken over the primate position in wireless money transfers. Now, you can find it as a payment option on a large portion of the poker sites around the world.
Basically, PayPal is a type of an e-wallet that allows you to deposit money in your personal account and make purchases from any online shop. Plus, you can also withdraw money to your PayPal account and perform transfers, just like you do when you win at poker and you collect the profits. Its reputation is largely due to its primary characteristics: security, flexibility and responsiveness.
Recommended Online Poker Sites accepting PayPal
A Brief History of Paypal
Paypal has been in use as a payment method for multiple years now, first establishing itself as Confinity in 1998. At the time, it operated as a company that chose to develop security software to be used on handheld devices.
It was two years later that Confinity went on to merge with X.com, which was an online banking organisation. By 2001, the X.com company renamed itself as Paypal and its prime focus shifted towards providing online money transfers – the kind that it is known for today.
Paypal was then acquired by the popular online marketplace eBay in July of 2002. In the years proceeding, over 70% of all auctions taking place on eBay accepted payments from the provider. It became the preferred payment method of most users and would go on to sign partnership deals with big brands like Mastercard in later years.
In September of 2014, eBay announced its decision to publicly trade Paypal as a separate company, and by 2020, it won't be considered as a prominent payment method over others at the online marketplace. However, throughout the years, multiple other online sites have chosen to incorporate the payment provider into their platforms, offering customers the chance to utilise it for a number of things.
This includes the option of depositing and withdrawing at online gaming sites, including those that offer online poker to avid players. While it originally chose not to associate itself with online gambling sites, since the separation from eBay, Paypal has become much more connected to the gaming world. It can now be found at multiple online poker sites to use for funding and withdrawing from an account.
Using the Paypal Payment Method
Perhaps one of the greatest advantages of choosing Paypal for funding an online poker account, is that it's so simple to use. It provides quick transactions, meaning that you don't need to wait around before you start placing your poker bets.
Signing up for a Paypal account is fast and free – you simply need to register at the Paypal website. Then, you have the option of linking a bank account or card to the e-wallet, or uploading funds to it from another payment method, such as a debit card. Once this is complete, you can start funding your poker account.
To do this, you just need to select it on the cashier page of the poker site, make sure you're logged in to your Paypal account and then proceed with entering how much money you'd like to deposit. When you submit the information, the transaction takes place straight away and your funds will show up in your poker account.
PayPal Poker – Legal Matters in Different Countries
Laws in different countries will determine whether or not online poker can be legally played there. In the process, that will determine whether Paypal is a valid payment method to put to use, too. So, how do you know if you can use Paypal to fund your chosen online poker site in your country?
United States
Online poker is illegal across the United States, with the exception of four locations. So, if you don't live in Delaware, Nevada, New Jersey or Pennsylvania, then you won't be able to access internet poker legally. While you may be able to navigate to offshore poker sites, some of them may not work with US residents and, potentially, making deposits will be difficult.
United Kingdom
Across the United Kingdom, online poker is very much a legal entity. This means that a multitude of sites accept UK-based players, and several of the platforms also accept deposits made through Paypal, too.
Canada
It's true to say that online poker is also legal within Canada, although sites do require a valid licence to operate there. Yet, there are certain restrictions that come with this. For example, in Saskatchewan, online poker is only available as a charity game in Texas Hold'em format. The Canadian provinces that provide legal and licensed online poker platforms are Manitoba, Quebec and British Columbia. Even foreign-based platforms are available to Canadian residents.
Australia
Poker in both land-based and online formats was legal in Australia right up until 2017. At that point, a law was passed that made any form of online poker entirely illegal, meaning that platforms providing such are considered to be breaking the law. This has led to a mass of illegal activities taking place regarding poker in the country, with many people calling for it to be legalised and regulated again.
New Zealand
Poker is a bit of a strange area within New Zealand, because while online poker is prohibited, meaning that it is considered illegal for online poker sites to be in operation there, this doesn't relate to foreign-based platforms. It isn't considered illegal for residents of New Zealand to access offshore poker rooms, and many sites are easily accessible from the country.
South Africa
While land-based poker is legal within South Africa, the online scene is starkly different. Online poker is prohibited in the country, alongside many other online gambling activities. This is why there aren't any legally operating South African online casinos or poker rooms. A legislation has been drafted to try and legalise certain areas, although this doesn't seem to be making much leeway.
Europe
Various European countries accept and provide online poker to their players, including locations like France, Spain and Italy. Meanwhile, others haven't specifically legalised it, but don't really make much of an effort to stop players from accessing offshore platforms. Generally speaking though, the European market is the largest market for online gambling around the world. A total of 47.6% of the total worldwide revenue for gambling comes from Europe, with many EU countries having to fall under laws that mean poker can be provided to citizens legally.
Advantages of Funding Your Poker Account with Paypal
Adding funds to your online poker account through the Paypal method comes with several advantages, but the prime one would have to be the fact that it's a secure option. Paypal operates as the middleman between your bank account and the online poker site. Therefore, you're not actually exchanging any of your personal banking details with the poker room. Instead, your details are kept private.
As well as this, it gives you the opportunity to benefit from fast transactions. You process the payment through and it goes from your bank, through Paypal and to the poker site. Withdrawing through Paypal also provides a speedy option. Once the poker room approves the withdrawal, your funds should be in your wallet within 24 hours.
One other thing to remember about Paypal, is that it's a company that has been in operation for a considerable number of years now. The longevity of a business stands out, and Paypal has been involved with online payments for a long time. This makes it a recognisable brand name.
Disadvantages of Funding Your Poker Account with Paypal
Perhaps the biggest disadvantage to utilising the Paypal option for online poker play, is that it does have certain fees attached to it. In general, it's free to use Paypal for purchasing or depositing online, unless it involves a currency conversion.
If you're sending money to the United States, Canada or various European locations from the UK, then you'll incur a fee of £1.99, for example. To any other country, there's a charge of £3.99. With both of these, an additional fee of 3.4% plus a fixed fee charged in the currency received is placed on top, for the portion of the payment funded by a card. That will really all depend upon where the poker room is based, whether you're funding your account in an alternative currency and which country you're based in.
However, the vast majority of online poker sites won't charge an additional fee on top of this for depositing or withdrawing to and from your account. So, you can transact with this method and not have to worry about any extra charges being placed on top from the poker room.
The only other thing to know, is that not all online poker rooms will accept Paypal as a valid depositing method. While it has become more usable at such platforms, it's still not accepted on as high a level as say credit cards or bank wire transfers.
Yet, because we have brought together some of the best Paypal poker sites here for you, you'll be able to find one that caters to your preferences and accepts Paypal transactions, too.
Other Details to Know About Paypal
Paypal may stand out as being one of the well-known e-wallet brands, although it's not actually usable everywhere. In 2002, governmental pressure in the United States for example, meant that Paypal ceased any sort of activity with the country, as far as online gambling transactions are concerned. Therefore, even in the states where online poker has now been made legal, Paypal won't show up as being a payment method that is usable.
If the online poker site that you're depositing at doesn't support the currency you usually deposit in, then the Paypal provider performs the conversion of your funds for you. As referenced earlier, this won't be a free transaction, as currency conversions come with extra charges. Yet, Paypal does operate in multiple different currencies, including the British pound, Euros, Canadian dollars, Japanese yen, Australian dollars and more.
Finally, if you intend to withdraw money from your chosen online poker site with Paypal, then this will transfer to your Paypal e-wallet. It won't go directly to the bank account or card that you deposited from via Paypal. If you're looking to do that, you need to make a withdrawal from the poker site to your e-wallet and then from the e-wallet to your bank account. This is still a swift process though, as long as you have verified your bank account through the Paypal site. It takes between three and five days for withdrawals from your e-wallet to your bank account to complete and you can't withdraw to a credit or debit card. Only to a bank account.
Conclusion
Paypal has been around for a long time, and it is constantly gaining a stronger foothold in the online poker scene. It provides players with an easy-to-use payment option, it's fast and effective, and it's one of the more-secure methods to utilise.
Online poker may not be legal in all locations around the world, but for those countries that do have such a scene, Paypal is a popular payment method to put into action. Depositing and withdrawing with this e-wallet offers up an easy option, giving you the chance to start playing online poker games as soon as possible.
Frequently Asked

Questions
Although PayPal has been around us for almost two decades, it recently achieved a major global coverage. For one, this may have been due to the fact that people thought they couldn't trust online orders and payments. A clean track record proved its functionality and trustworthiness and allowed PayPal to expand to new territories, including poker sites.
Nonetheless, it's understandable for some poker players to have a hard time working on it, which is why this should serve as a great knowledgebase to get you started. After all, once you're on a roll, you're going to need a virtual wallet for all that cash.
How long do I have to wait for a transaction?
Are there any deposit limits?
Are there any fees when depositing money?
Will I be able to use my Welcome Bonus if I make a deposit through my PayPal Account?
Are there any complications regarding currency exchanges?
Are these PayPal services available via mobile devices?
Which safety measures do PayPal's service providers offer?
Is my PayPal information protected from online poker rooms?
What to share and what not to share?