Every online poker website we include in our list is licensed and regulated by the UKGC (United Kingdom Gambling Commission). New regulations require all sites that provide online gambling services to either have the UKGC licence or be regulated by a recognized establishment such as Malta, Barbuda, Isle of Man, Alderney, Gibraltar, etc.
Legal UK Online Poker Sites
If you want to play poker online, you need to find a trustworthy and safe online platform. The best option is to go for online poker sites that have the UKGC licence. We have created a list of top online poker sites you can trust.
The table below shows online poker sites that are completely safe for UK players.
Popular Pages:
Is Online Poker Legal in the UK?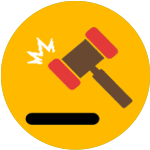 The Gambling Commission aimed to provide safer and trustworthy gambling environments. Therefore, full control was needed over gambling establishments that are operational within the country, but with international licensed sites having access, there are little the commission could do.
In 2014, a new bill was issued, requiring gambling sites to obtain a UK Gambling Commission license to operate in the UK.
The bill was added in November 2014 when all forms of gambling regulations were brought on-shore. In addition, a new gambling tax law applied to all gambling establishments that accepted players from the UK. Thus, demanding a 15% tax fee to all on-shore and off-shore gambling companies on all UK players at the point of consumption.
Anticipated panic struck the gambling market of the UK as companies were firstly required to obtain a UKGC license and pay an additional tax fee. Many institutions decided to withdraw from the market all together, including poker, casino, and sportsbook companies.
Other establishments decided to go through the required changes and adjust their financials to reflect the added tax law. By the Spring of 2016, the Gambling Commission of the UK applied the first of their new laws by limiting all forms of gambling that isn't regulated by the UKGC. While many well-known sites found it relatively easy to adjust to the new laws, many others were rejected when applying for a license as they did not meet the requirements.
The primary goal of the UKGC is to ensure fair and safe gambling is practiced for UK players. Therefore, a close watch is applied to all gambling establishments and random testing for fairness and responsible gambling is a common occurrence.
How New Poker Laws Affects the UK
At the very beginning of the new laws being implemented, it seemed as if UK players would no longer be able to access the international market, and thus limiting the market completely. However, the new bill simply required poker providers to obtain a UKGC license in addition to other licenses already active.
Some poker and casino sites had to apply changes to security measures and have since included SSL encryption systems, and more. Once these measures were met, the license would be granted and the establishment would once again be able to provide poker to the market. Therefore, members of the UK could access these poker networks where other parts of the world are also allowed.
The 15% tax law has also been applied to these poker sites, requiring the establishment to pay a 15% tax fee on all deposits. Once again, many poker establishments refused these added costs, but at the same time they had no choice but to obtain a license if the UK market is of any interest.
Today, all forms of gambling offered to the UK is regulated by the UK Gambling Commission and all UK player earnings are taxed at 15%. Therefore, players are not required to pay tax on gambling whatsoever, even if winnings are withdrawn. As predicted, a few black-market poker and casino establishments have attempted to access the market without proper licensing, but with the added security, fairness, and reliability recognized by UK licensed sites, these black-market sites haven't been able to remain active as they cannot provide the same benefits as licensed sites.
Benefits of Playing at UK Licensed Poker Rooms
The Gambling Commission has introduced strict rules and regulations for gambling sites catering to the UK in hopes of creating a better gaming environment for UK players. While the new laws might have seemed unfair towards companies, the result has been positive in all forms.
Most importantly, players can join any site that's obtained a license and trust that fair gaming and the required level of security is applied. Furthermore, responsible gambling must be practiced in order to remain within the regulations of their license, thus ensuring fair payments. The random testing referred to above, comprises all aspects of any gambling site, including standard payout percentages on games, regulated and fair poker rooms, random results, security tests, and payment tests. In addition, the UKGC has made it possible to complain to the commission itself about any unlawful gambling or requirements not being met.
Today, the UK gambling market is regarded as the most prestigious, but also the strictest in the world. Obtaining such a license is not as easy as obtaining a similar license in other countries, as every poker site applying for such a license has to go through something of a long an drawn out vetting procedure and a range of other checks to ensure they are of the quality deemed fit to provide UK based players with their respective poker offerings. Have a look at legal casino sites or legal sports betting sites if you are looking for the up to date list.
Even with the added tax, gambling companies strive to have a presence in the lucrative market that has grown to over £4.5 billion per annum. Research has also shown the market size has more than doubled since the new laws were established as more people are able to enjoy online gambling in a safe, secure, and fair environment.
The future for online poker networks in the UK, follows a very similar path as what's currently practiced, therefore offering strict rules for companies, but easy to use gambling opportunities for members.
Legal UK Licensing Jurisdictions
For you to be able to play poker online is a 100% safe and secure environment you need to play only at sites holding a UK Gambling Commission issues gambling license, however you can also play at the many poker sites licensed by the following gambling commissions, and should those sites also hold a UK gambling license then you have twice the level of protection.
Gibraltar Gambling Commissioner – Gibraltar has been a place where online gambling site operators can be both located and get a full online gambling license, however each site that is licensed here does go through a rigorous vetting procedure and is expected to operate to the highest standards, and those standards are monitored by the Gibraltar Gambling Commissioner.
Alderney Gambling Control Commission – You will find a highly regulated number of online poker sites have been licensed in Alderney and if those sites also have a UK Gambling Commission issued gambling license you will never run into any problems playing at such a site online.
Isle of Man Casino Control Commission – The Isle of Man is one other recognised place that issues online gambling licenses and permits, there are many gambling site operators who are both based and licensed there and each site licensed adheres to the highest industry standards and a very strict code of conduct.
Not Legally Recognised Gambling Jurisdictions
There are listed below two places that a poker site offering their services to online players can become licensed at, however poker sites licensed at any of those places listed below are not legally recognized by the UK, and as such avoid playing at any poker site holding such a gambling license.
Government of Curacao – There is no reliable online gambling licensing infrastructure offered by the Government of Curacao and they only offer business licenses to companies based there, so if you end up playing at a poker site that is licensed in Curacao you that site will not have been vetted or will be as highly regulated as a poker site that holds a UK Gambling Commission issued gaming license.
Antigua Directorate of Offshore Gambling – You will never have any real protection should you make the mistake of joining up to an online poker site located in Antigua licensed by the Antigua Directorate of Offshore Gambling, and as such no matter how generous any poker bonuses may seem at such places you should avoid playing at them
How Do We Rate The Best UK Online Poker Sites?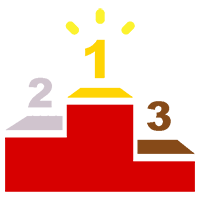 In order to provide you with online poker sites that will give you the best poker experience, we have come up with a list of requirements these sites need to meet. Firstly, we look at licensing and regulation. We don't think twice about scratching some sites off our list if they don't have proper licensing.
You can register on any online poker website we recommend as we can assure you they are perfectly safe and reliable.
Our Experience
We work hard to find only the crème de la crème of the UK poker sites. Our main focus is to discover poker websites that provide their players with the ultimate poker experience but are at the same time completely safe.
Before we add an online poker platform to our list, we carefully review every aspect of it. That way, we know none of the players will be mistreated.
Ensuring Online Poker Sites Are Legal and Safe
Given that the UKGC is very rigid when it comes to licensing online poker websites, we always look for their licence on a platform's website. All these sites need to adhere to the rules and requirements imposed by the UKGC.
In addition, we look for a logo of the regulatory body that issued the licence. All reputable online poker websites openly display these logos on their websites.
Our Criteria For UK Online Poker Sites
When we are making our selection of top UK poker websites, we have a list of requirements. In order for a poker website to be among the best sites, it needs to tick all the boxes.
Here's what we are looking for:
A licensed and regulated online poker platform
A good range of pokers games or rooms
An attractive welcome bonus and rewarding ongoing promotions
A wide array of payment methods.
Blacklisted Poker Sites in the UK
Unfortunately, even though there are a lot of secure online poker sites, there are also those you should avoid. We want to provide you with the best online poker sites, but we will also want to warn you about a few of them you should steer clear of.
OddsPoker
Missing player funds
Linked with questionable organisations
Dollaro Poker
Confiscated winnings from real-money players
Online Poker Industry in the UK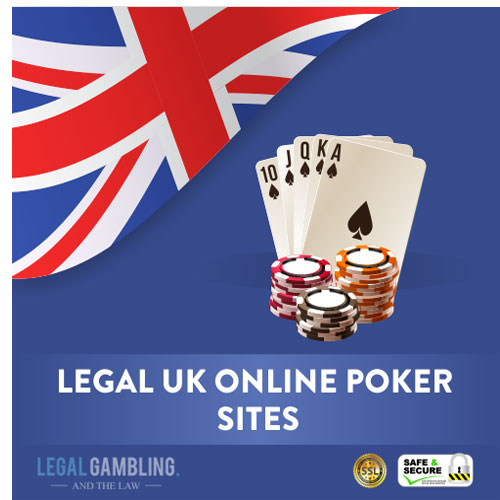 As with other forms of gambling in the UK, poker is completely legal and operates under the identical regulations recognized in UK casino and sportsbook laws. The first form of modern gambling law was introduced in the mid 90's, allowing poker rooms and other forms of gambling to be practiced within the UK from establishments based in the United Kingdom and those of other countries. Therefore, UK players had various options as both UK-based and international poker rooms could access the market. At the time, license establishments such as Alderney, Gibraltar, Antigua, and Gibraltar were among the most popular.
2005 marked the preliminary point for major changes in the UK gambling law as the UKGC (United Kingdom Gambling Commission) took control of all forms of gambling within the country, including commercial and online.
Only 2 years later, the Gambling Commission obtained full control of all gambling related matters and started monitoring sites for security and fair gaming. New regulations required gambling sites to obtain a license from them or at least be regulated by an establishment that meets their requirements, including Malta, Isle of Man, Barbuda, Gibraltar, Alderney, and other EU regions.
To play poker online you will of course first need to find and locate a poker site that you can trust, and as such if you are based in the UK then this take is made much easier for all you need to do is to locate an online poker site that is licensed by the UK Gambling Commission.
Popular Online Poker Games in the UK
Live dealer poker games are slowly taking over the online gambling industry. Players simply love the fact that they can experience the thrill of being in a real casino from the comfort of their own home.
Live dealer poker allows you to play a real game of poker, with a real dealer and other players. It includes a live stream and allows you to communicate freely with the dealer and other players.
All you need is a good internet connection and, of course, some poker skills.
Mobile Poker In The UK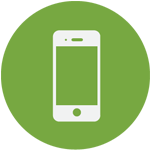 All top online poker sites have mobile versions players can use to play poker on the go. People are spending more time on their phones, and it's always a plus to be able to play a game of poker on a mobile device.
In case an online poker website doesn't have a mobile version of the platform, they'll have apps you can install.
One thing to check is the game selection — sometimes the games you see on the desktop version aren't the same as the ones available via your mobile device.
Popular Online Poker Payment Methods In The UK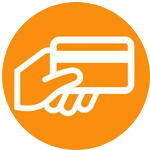 In order to ensure smooth and speedy payouts, online poker websites need to be practical when it comes to payment options they offer.
An online poker platform should feature the most popular payment methods because not all players use the same banking options to conduct their transactions.
So, we want to see:
Credit/debit cards
E-wallets
Bank Transfer
Cryptocurrencies
The fees should be either extremely low or, preferably, non-existent. When you're choosing a payment method you want to use, make sure you know all the details, such as processing times or limits for deposits and withdrawals.
Future of Online Poker in the UK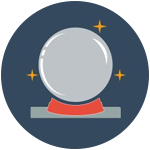 We highly doubt that the UKGC will loosen up their rules when it comes to licensing and regulating the online poker scene in the UK.
Still, even with new regulations, the online poker market has doubled in size and more and more people are enjoying a safe and fair gaming environment.
In the future, we believe online poker sites will be the same as today — security will be of utmost importance, poker sites will have to follow strict rules, and players will get to enjoy a wide array of online poker options.
Looking For Land Based UK Poker Rooms?
Take a look at our list of top land-based poker rooms available in the UK:
Alea Nottingham Casino Poker Room — 108 Upper Parliament St, Nottingham NG1 6LF, United Kingdom
Aspers casino Newcastle Poker Room — Aspers Casino Newcastle, 117 Newgate St, Newcastle upon Tyne NE1 5RZ, UK
Birmingham the Broadway Casino Poker Room — 1-4, Broadway Plaza, 220 Ladywood Middleway, Birmingham B16 8LP, United Kingdom
Nottingham Dusk Till Dawn Poker Club — Boulevard Retail Park, Redfield Way, Lenton NG7 2UW, United Kingdom
Responsible Gambling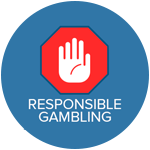 Unfortunately, gambling addiction is real and extremely widespread. The good news is that there are ways to recognise the symptoms and get help. Every online poker site licensed by the UKGC needs to promote responsible gambling.
Additionally, enjoying poker online — or any other form of gambling — should always be regarded as a form of entertainment. Once it becomes a burden, it can lead to all kinds of problems in various aspects of one's life.
In order to ensure that players are well-informed, all online poker platforms need to have certain tools players can use. For instance, they should be able to set deposit limits, time limits, or self-exclude themselves from the casino.
Additionally, online poker sites cooperate with these organisations that help people with gambling addiction:
Final Thoughts
The UK online poker industry is one of the most prestigious ones, but also the strictest.
The fact that it's difficult for operators to obtain a licence from the UKGC shows how seriously the Commission takes the licensing process. As a matter of fact, many operators don't dare to apply for the licence.
We appreciate your opinions or suggestions, so feel free to leave a comment below. Of course, if you have any questions, you can contact us by clicking here.
Frequently Asked

Questions
We do know a lot of poker players who may be considering moving their poker play action online will have many questions that they are looking for the answers to, and as such we invite you to read through the following section as listed upon it are some of the most commonly asked online poker related questions and the relevant answers to those questions.
When is the best time to log in and play online poker?
Will I be playing expert poker players?
What stake options are available?
What poker games can I play online?
What type of software do I have to download?
Are there any age restrictions in place?
How can I be assured I am accessing fair games?
What methods can I use to deposit?
How quickly do poker sites payout?
Can I play in free poker tournaments online?