Legal UK Online Sports Betting Sites
My thorough research has led me to the top five best sports betting sites available to UK players. Feel free to explore the list below and find a site that meets your needs. If you're still on the fence about which betting site to join, keep reading this article to learn more about the top betting sites.
Popular Pages:
Is Sports Betting Legal in the UK?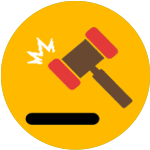 The United Kingdom is regarded as one of the most important betting markets in the world. With that in mind, the Gambling Act from 2014 made sure that the UK Gambling Commission regulates commercial gambling. Additionally, the UKGC regulates foreign gambling operators.
The UKGC regulates only the best of the best when it comes to online gambling sites, so rest assured that you will be protected if you choose to bet on any of those sites.
The British Gambling Commission is the gambling regulator in Great Britain and was formed under the GA 2005 Gambling Act. The Gaming Board, unlike its precursor's, covers gaming, lotteries and bookmaking and the National Lottery Commission merged in October 2013 with the Gambling Commission.
The Gambling Act 2005 established the outline for licenses held in the activity of providing gambling software as well as the supply including maintenance, installation, and manufacturing of gaming software, while it also acts a the betting intermediary. The HMRC, Her Majesty's Revenue, and Customer governmental body handle the gambling taxes, while the UK sports betting industry is regulated by the UK Gambling Commission. The Financial Conduct Authority regulates spread betting.
The primary intention was to reform legislations via the GA 2005 Act, previously divided across product types such as bingo, casino, lotteries, pool betting, and bookmaking. Licensee limitation includes that no person younger than 18 years of age may wager a stake and pool betting operators, as well as bookmakers, are precluded from offering bets on the outcome of the UK National Lottery.
E-sports enabling gamblers to bet on their own or others performances are under review, while Fantasy sports are regulated as wagering product or pool betting depending on the prize mechanics. In the UK the online sports betting market is estimated to be worth £650 million with an online gambling population estimated at 2.1 million in 2014. Currently, the British population is 65,000,000 with over 35,000,000 being active in gambling at regulated betting online sites.
You are best advised to only place sports bets and wagers at sites that have been granted such a license, for while you can join up to and bet at sites not holding one of these licenses if you are based in the UK, should you experience any problems at those sites you will not have the Gambling Commission at your service to investigate those problems. If you are looking for legal UK Casino Sites have a look at this page.
UK Gambling Act 2014
The UK Gambling Act 2014 came into effect in December 2014, and the Gambling Commission regulates commercial gambling in the United Kingdom as well as licenses to remote gaming operators. Rightfully, the UK is considered as the most significant betting market globally in both terms of efficient regulations and revenue. The UKGC only grants licenses to the most respected betting sites to offer services to British citizens, while according to the revised 2014 Act, offshore online bookies are required to pay 15% on GGR. The most popular sports include horse races, greyhounds, league and union rugby as well as football. According to Guardian, the latest surveys revealed that 55% of the total British population engages in gambling activities at least once a month, amounting to a staggering £3 billion yearly.
Players residing in the United Kingdom are free to select any betting firm. However, the UK Gambling Commission does not offer protection to gamblers who choose to play at unlicensed bookies. Punters who choose legalized betting companies are welcome to contact the UKGC with complaints.
Legal UK Licensing Jurisdictions
You will find that all online betting sites that have been granted a UK Gambling Commission license are sites that will afford you the highest levels of protection and as they have all been granted such a license they adhere to a very strict code of conduct.
The following gaming commissions are legally recognised by the UK and you can legally gamble at any site that has been issued a gaming license from any of the following places if those sites also hold an additional UK Gambling Commission issued license.
Gibraltar Gambling Commissioner – Gibraltar has had a long tradition of licensing and regulating online sports betting sites and the site licenses there are of the very highest standards and adhere to a very robust code of conduct.
Alderney Gambling Control Commission – Whilst Alderney may not instantly be a gambling jurisdiction that springs into your mind, they do have a framework in place for licensing online sports betting sites and have issued their own licenses to many betting sites.
Isle of Man Casino Control Commission – One final gambling jurisdiction you are sure to come across as you start hunting around for online sports betting sites is the Isle of Man, this is another recognised jurisdiction by the UK Gambling Commission and you will have no problems gambling at any site that has one of their gaming licenses.
Not Legally Recognised Gambling Jurisdictions
The following licensing authorities are not recognised by the UK and as such you should avoid placing any type of sports wagers at any site licensed in the following jurisdictions if you are based in the UK.
Government of Curacao – You will have very little if any protection should you experience any problems when placing sports bets at a site licensed by the Government of Curacao, so steer well clear of any such sports betting site as you may regret joining one of them should anything go wrong.
Antigua Directorate of Offshore Gambling – Whilst many UK online gamblers may have played at a site licensed by the Antigua Directorate of Offshore Gambling it has not been listed as a white listed jurisdiction by the UK Gambling Commission and as such if you do discover a sports betting site online that is licensed here you will not have any protection at all in regards to your sports betting activities placed at such a site.
Our Process of Selecting the Best UK Betting Sites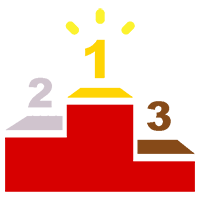 The selection process wasn't easy, especially when you take into account that there are thousands of online sports betting sites available to UK players. Even though the process was long, it was worth it because we managed to select the best five sports betting sites.
We considered licensing, bonuses, the variety of sports offers, security, and customer support efficiency. Let's take a look at the process in more detail.
Our Experience
Our team of enthusiastic betting lovers and gambling and law experts has created a solid reputation in the industry. We have been delivering only the best for over twenty years, and our goal remains the same — keeping players up to date when it comes to gambling-related laws and regulations.
Our reputation speaks for itself; we will always strive to provide a safe gambling environment for our readers by offering gambling sites where they can maximise their winnings without the fear of being scammed or neglected.
Making Sure These Sportsbooks Are Safe and Legal
If you're familiar with online betting, you know how important it is to find an online site that has a proper gambling licence. If the site operates under a valid regulatory body, you know that the casino is legitimate and safe.
Apart from that, players need to feel secure while playing and know that their personal information and banking details are protected. That's why we focused on finding betting sites that are backed up with up-to-date SSL encryption systems and state-of-the-art firewalls. If you choose these sites, you won't have to worry about cyberattacks.
Furthermore, finding a sports betting site with a stellar reputation in the gambling community isn't an easy task. However, we have managed to gather five sites that have not had any complaints from players and are always trying to improve themselves.
What We Pay Attention to When Selecting Online Sportsbooks
Apart from legality and safety, we also want to make sure that players get the best experience when joining a betting site. Additional features are essential because they make the betting experience unique and complete.
Another essential feature is the site's platform — a smooth betting experience increases the possibility of the player coming back for more. We also paid attention to features such as bonuses, promotions, special offers, and more.
Additionally, a wide range of available sports to bet on is a must. Not all betting sites offer less popular sports such as badminton, table tennis, snooker, and so on. We know from personal experience how important it is to have a massive selection of sports to bet on when regular football or basketball seasons are over.
Ultimately, we tested the customer support on all five sites because responsive and efficient support teams are necessary. The best UK betting sites must provide stellar customer service with 24/7 support via live chat or email.
Blacklisted UK Sportsbooks
RealBet
Long withdrawal process with a £50 withdrawal fee
Limited deposit options
Loose gambling regulations
LSbet
Reports of players having their money confiscated
Unjust treatment
Unsafe playing environment
12BET
Unfair bonus terms
Confiscation of bonus cash and bonus winnings
Unresponsive customer support
Sports Betting Industry in the UK
The UK is one of the biggest gambling markets in the world, which makes sports betting one of the most significant industries in the country. You will soon discover that all high street betting shop operators hold a full UK Gambling Commission approved gambling license which allows them to operate those premises and also offer online sports betting sites. There are also many sites which are based offshore in other countries that have now applied for and have been granted a UK Gambling Commission gaming license.
As one of the most advanced economies globally, Great Britain bettors have access to a huge number of methods and can use major e-wallets such as Neteller, Skrill and Paysafecard as well as debit/credit cards, bank wire and Ukash vouchers to name only a few. UK banks generally block transaction-taking place at unlicensed bookies operated in the UK, and currently, the UKGC remains skeptical regarding the use of crypto currencies such as Bitcoin. Commercial banks have put several Bitcoin exchanges out of business by withdrawing facilities despite the UK pro-block chain stance, forcing crypto currency entrepreneurs to work outside the national banking system according to Forbes.
By January 2017 it was announced that Cryptopay no longer supported withdrawals and deposits due to updated bank policies.
UK players are regularly reminded of the different ways to find a bookmaker that suits their betting requirements, and the list of categories include player bookmaker ratings, betting odds, banking methods, promotions, bonuses, customer services, live betting, and licenses. The Alexa Rank is a global ranking of websites and a bookmaker's page with a low ranking is an indication that the site enjoys a high preference from the worldwide online betting community, while a high ranking could indicate that the site is a newcomer or found unreliable and therefore fails to attract a lot of traffic. UK sports betters prefer sites that offer at least twenty of more different sports, with over one hundred betting types while bet placing should be easy and instantly confirmed.
Players are not taxed on their good fortune in the United Kingdom, and Her Majesty's Revenue does not claim a part of winnings achieved though gambling at online establishments, however online poker and casino operators are subject to a tax levy. The United Kingdom Gambling Commission released statistics on sports betting wagers that came in at £9,518 billion. The statistical chart also indicated that the total gross gambling yield is £12.6 billion of which the remote sector market is 29%. Football wagering generates the highest revenue yearly followed by horse racing, tennis, dog racing, golf, cricket, financial and others such as e-sports betting and daily fantasy sports that have enjoyed substantial growth in recent years.
The number of online gambling sites is on the rise and the number of players joining these sites is also getting bigger. Over 21.57 million players have online gambling accounts, while a decline in activity of 1.9 percent was seen in gaming and bingo arcades. James Green, Program Director of the UKGC, shared that consumer participation and market trend research are essential in shaping the policies to keep Britain's gambling activities safe and crime free for users.
While many unlicensed and unreliable online sportsbetting sites lure players with remarkable bonus offers, the most reliable fully UK Gambling Commission licensed sites according to the top twenty bookmakers list include StanJames, Betway, Unibet, 888 Sports, Bet365, Paddy Power, Ladbrokes, William Hill and BetVictor. Several online sports books enable UK punters to watch live streamed sporting events and nearly all sportsbetting sites now offer in-play betting options, giving bettors the opportunity to place wagers on sports events already in progress. Most importantly UK punters are assured of the best services and safest options at sports book sites displaying a United Kingdom Gambling Commission License.
The gross gambling yield (GGY) in the UK has increased from £8.4 billion in 2014 to £14.4 billion in 2018, and it is expected to reach £15.3 billion in 2020. With the Gambling Act from 2014, the gambling industry has provided jobs for more than one hundred thousand people, which contributes to the growing gambling market in the UK.
In-Play Betting
What most players are looking for on an online betting site is the possibility of placing in-play bets since that allows them to place bets while the match is still in progress. This option provides an extra thrill, making it highly sought-after among players.
Most sports betting sites offer in-play betting. If you're interested in this type of betting, check if the site you're considering offers it before you register.
Mobile Sports Betting in the UK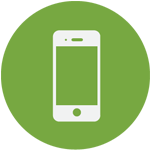 Betting on the go isn't anything unusual in the UK. The majority of betting sites allow players to join and place bets via mobile devices.
Betting this way isn't much different from betting via PC or laptop. In fact, players find it more convenient, which is why mobile betting has become prevalent in recent years.
To access a sports betting site via mobile devices, such as smartphones or tablets, you don't have to download any software. Players can open the site in their browsers or choose to download the app if the site offers one. Both iOS and Android users can check if there's an app available in their respective app stores.
Popular Payment Methods for British Bettors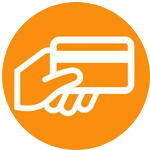 UK players can use numerous payment methods for depositing and withdrawing money online. Credit and debit cards are still the most commonly used methods when making payments, and the most popular ones are Visa and Mastercard.
Other, more modern, ways of making payments are slowly making their impact on the market too. Thus, we can see that e-wallets are becoming a preferred payment method among many players joining online betting sites.
On top of that, many UK sports betting sites are adding cryptocurrency payments to their lists of available methods. Cryptos such as Bitcoin, Litecoin and Ethereum are the most widespread cryptocurrencies. Unsurprisingly, Bitcoin is the most commonly offered crypto on many online betting sites.
Responsible Gambling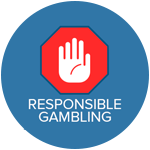 Unfortunately, many players risk developing a gambling problem if they do not bet responsibly.
Luckily, there are ways to manage gambling problems with some help from professionals in the field.
If you feel you need help, take a look at some of the organisations below that can offer therapy and treatment:
GamCare — GamCare operates the National Gambling Helpline and helps both players and their families
NHS — NHS offers cognitive gambling therapy for best results
National Problem Gambling Clinic — NPGC provides advanced methods of treatment and psychological help
Final Thoughts
The UK has proven itself to be at the top of its game when it comes to providing well-established and respected betting sites. Players can pick from a variety of available sports betting sites and have the best possible experience.
Hopefully, our list will help you decide which betting site suits you. We recommend that you stick to the list above so that your betting experience is safe and rewarding. Don't forget to bet responsibly!
Frequently Asked

Questions
If you are new to sports betting online and have any questions then below you are likely to find the answers to those questions, as below are the most commonly asked sports betting site related questions asked regularly by many online gamblers.
Can I put Place Pots bets online?
Are the betting odds higher online?
How do I claim free bets online?
How old do I have to be to bet online?
What stakes do I have to bet online?
How quickly are my online bets and wagers settled?
What happens if I have a complaint?
Can I bet In Play online?
Will Rule 4 reductions apply online?
Do I have to pay any tax on my winnings?