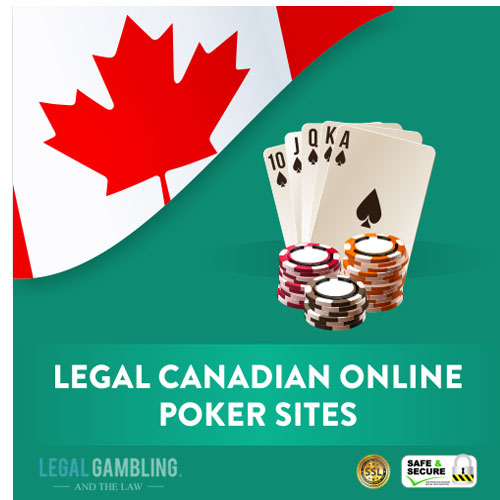 Today, you can find a large number of online poker sites that accept players from Canada, most of them being offshore poker platforms. Read our article and discover which online poker sites are the best for you. The sites we have included in our list are perfectly safe and will provide you with the ultimate poker experience.
Canadian players have made their mark at poker tables across the country, internationally and particularly at online gambling sites. For millions of players poker is the perfect winter cure, and once they face the arctic chill, online poker sites enjoy a spike in player activity.
Despite poker's mass appeal, there are several unanswered questions when it comes to online poker legality in Canada, especially since its neighboring Americans have serious debates on their side of the border.
Two beliefs separate poker enthusiasts, while some believe it is entirely permissible others are content with the fact that online poker exists in a legal gray area and either way several online poker sites are eager to welcome players residing in Canada.
Some provinces offer sites run by the government as well as global sites based within the Canadian borders.
You are able to play at an online poker site if you live in Canada, however, the laws stipulate that any company that is based in Canada must hold a full gambling license to be able to legally offer any type of gambling game or gambling service to citizens and residents of Canada.
Legal Canadian Online Poker Sites
In Canada, poker is considered a game of skill, unlike blackjack or roulette. If you want to play poker online, you need to ensure the platform is reliable and safe. Luckily, we've already done that for you.
The table below contains online poker sites that accept Canadian players. They've gone through our strict reviewing process, and we firmly believe these are the best online poker platforms for you:
Popular Pages:
Is Online Poker Legal in Canada?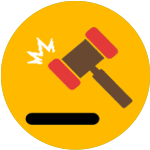 Should you wish to join the hundreds of thousands of poker players who log on to play poker every day of the week, then there are several aspects to doing so that you need to be fully aware of, and as such we invite you to have a read through of this Canadian poker playing guide as it will enlighten you on where to play, what poker games you can play online and which licensing jurisdictions offer you the best player protection.
Not all online poker sites are run and operated to the same high standards, and with most forms of gambling which are internet based you must ensure above all else that any poker site you choose to sign up to and play at is run and operated to the very highest standards to ensure you never experience any kind of problems.
Legal poker games are provided to residents by provincial gambling agencies in BC, Manitoba, and Quebec, while players in Ontario can play video poker via OLG although community card poker games are not legal. Basically, the gambling laws in Canada vary by venue, game type, legal age, and province.
For the past eighteen years, the Kahnawake Gaming Commission of Quebec has regulated, and licensed gambling sites and numerous international sites welcome all players from Canada that are of legal age to their sites, even though the legality of this action is still under debate.
The Laws for Online Poker Rooms in Canada
Since the 1867 Canadian Confederation, the provinces and the federal government have shared responsibilities and powers. Several areas remained under the strict domain of the federal government and included:
Banking
Foreign affairs
Citizenship
Trade
Provincial responsibilities include public works, education, and the granting of business licenses within their borders. Shared domains include justice, agriculture and immigration and the federal criminal code previously banned all forms of gambling although in 1969 lotteries were legalized.
By 1985 provinces received the authority to regulate all forms of gaming as well as poker.
Canadian Differences At Provincial Level
By traveling across Canada, each of the provinces has its own opinion when it comes to gambling, and most surprisingly that includes the legal age. Travelers won't find poker rooms or casinos in every part of the country although in some provinces online casinos are now catering for residents.
Online sites fully licensed by the provincial government are legal, and most of them offer online poker as part of their entertainment collection. Provincially operated poker rooms are hugely popular in Manitoba, Quebec, British Columbia, and Ontario.
The provincial poker rooms are exclusively available to residents based in the specific province, and despite these sites legality, several have been criticized for lack of gaming variety, competing for promotional wise with offshore sites and smaller player pools.
Online Poker Advertising In Canada
Anyone watching sports via television in Canada has seen advertising for online poker rooms and even while these promise members enticing prizes and an everlasting selection of entertainment, several residents are still unsure of the legal aspects. Most of these online sites currently operate from locations outside of the Canadian borders although they are overly pleased to welcome Canadian players and this is where the legal online poker gray area is entered.
Online gambling falls under the jurisdiction of each province although it is a bit more complicated for players residing in Canada, especially when certain games are hosted from other countries.
It's a hard question to answer if a Canadian player takes a virtual seat at a poker table hosted in the UK and his fellow players are from Scotland and France, where is the actual game taking place?
In reality, it is a computer dealing the cards, and just as much as the government could not prevent Canadians from visiting Las Vegas to enjoy a poker tournament, they also could not prevent citizens from logging into international gambling sites.
Currently, no records exist of any Canadian players ever being prosecuted for playing online poker so many players are not concerned about the legal aspects and continue to enjoy online poker.
Poker, Game Of Skill, Difference
Poker, classified as a game of skill and unlike roulette, scratch cards, and slots, participants' success is partially in their own hands. Winning relies on player's abilities to outwit their opponents.
In the eyes of the court, this is a huge distinction, since many regulations at provincial level strictly apply to games of chance like raffles and lotteries. One of the main differences is that poker room interests are more towards the games it provides instead of the outcome of each game.
In blackjack, the dealer is the players opponent and only when the player loses the casino wins. The online poker rooms operated on an entirely dissimilar business model in the eyes of the law since they make the magic happen by supplying virtual tables, software, and payment methods, and take a small rake from each player. Even when poker is viewed as gambling, players are not wagering against the house, and this is a significant legal difference.
How Do We Find Best Canadian Poker Sites?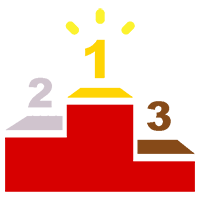 Finding a reliable online poker site involves serious research. We would never recommend unreliable poker rooms.
So, when we want to determine whether an online poker site is worth your while, the first thing we do is check if it's dependable and properly licensed.
In the next few paragraphs, find out which factors are indisputable when it comes to searching for the best online poker rooms.
Why Should You Count on Legal Gambling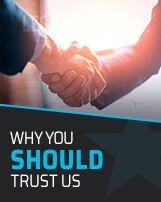 As mentioned earlier, our top priority is providing you with legal and perfectly safe online poker sites.
Game selection is very important, but players' security always comes first. That way, you can enjoy the ultimate online poker experience and not worry about your safety online.
Feel free to register on any online poker site we recommend — they are all popular and trusted online platforms.
How Do We Make Sure Online Poker Sites Are Safe and Legal?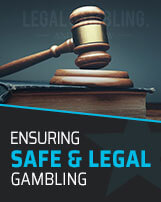 Given the fact that only licensed international operators can legally operate in Canada, our job was easy. What we wanted to see on these poker platforms was the licensing information — which entity regulates and licenses that specific online poker site.
Regulatory bodies that monitor safe and reliable online poker websites are the:
What Do We Look for on Online Poker Platforms?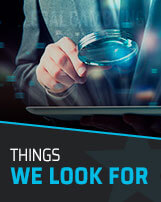 There are a few factors that can make or break an online poker website. When we are looking for poker sites to add to our list, we don't make compromises.
Each of the conditions mentioned below has to be met. Otherwise, we will avoid the site.
Take a look at the most important aspects we take into consideration:
Regulatory and licensing information;
An attractive welcome bonus and additional promotions;
A wide array of poker rooms and games;
A wide range of trustworthy payment methods.
Blacklisted Canadian Poker Platforms
Million Minds
Slow payments
Customer service unavailable
OddsPoker
Players' money disappearing
Real-money winnings confiscated
PayNoRake
Delayed or late payments
Additional $50 withdrawal charge
The Online Poker Industry in Canada
Canada is the runner-up worldwide for the country home to the most WSOP winners and for players dreaming of becoming the next Jonathan Duhamel or Daniel Negreanu, it might be the most suited country to realize this potential. Several legal options are available, making it easier to understand why thousands of Americans flocked to provincial poker rooms in 2011 after the stateside clampdown.
No matter your choice, playing offshore or at provincial legal sites, it is always important to play at poker rooms that are regulated and licensed by reputable jurisdictions. The Mohawk Territory of Kahnawake is Canada's own jurisdiction, granting gambling licenses to several offshore gambling and poker sites. A Dickinson Wright law expert claims that a player is not committing a criminal offense by engaging in offshore poker play.
Thanks mainly to the lottery's main selling point, winnings from poker are not considered as income and are tax-free. Should a Canadian citizen make a living from gambling, and it is his/her primary income, it is seen as a business and funds need to be declared according to the tax law. Enjoying poker as a form of entertainment means winnings are yours tax-free and Canadians are indeed fortunate as this isn't the case in many other countries.
Live Dealer Poker Games in Canada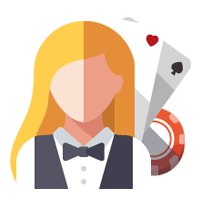 There is nothing like the excitement of playing poker in a real casino. However, if you're unable to go to a poker room, you can still play a game of poker with real people from the comfort of your home via a live casino.
A wide range of online poker sites offers live poker, meaning you can enjoy the thrill of poker via a livestream. You can easily communicate with the dealer and feel like you are in a land-based casino.
Mobile Poker in Canada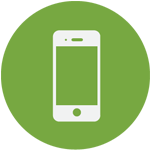 Mobile devices have become the most used pieces of technology with 4.32 billion mobile internet users worldwide in 2021. It's no wonder players want to enjoy a game of online poker on their smartphones.
Luckily, most online casinos have recognized that need and have created mobile gambling apps for players to download to their devices.
If you come across a poker site that doesn't have a mobile app, you should still be able to play poker on the mobile version of the site. The only thing you need to do is to access the website through your mobile browser.
Popular Payment Methods on Online Poker Sites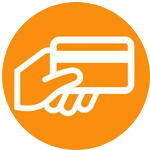 When playing online poker, you shouldn't have any additional expenses in the process of funding your account.
The selection of payment methods is another way of seeing whether a poker site is reliable. You should find a casino that offers the safest banking options and your local currency — the Canadian dollar in this case.
Trustworthy online poker sites should have these payment options:
Future of Online Poker Sites in Canada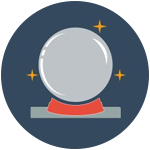 We've said that Canada is still a grey area when it comes to online poker rooms. Nevertheless, there are plenty of options, mainly offshore poker sites. However, we believe that Canada will recognize the potential of online poker sites soon and that the online gambling industry will be regulated on the country level.
This step would make sense, mostly due to the fact that Canada is in second place by the number of WSOP champions such as Daniel Negreanu.
Land-Based Poker Rooms in Canada
If you prefer playing poker in a land-based casino with real people and dealers, take a look at the list below:
Playground Poker Club — 1500 Unit C Route 138, Kahnawake, QC J0L 1B0;
Casino Montréal — 1 Avenue du Casino, Montréal, QC H3C 4W7;
OLG Casino Brantford — 40 Icomm Dr, Brantford, ON N3S 7S9;
River Rock — River Rock Casino Resort, 8811 River Road, Richmond, BC, V6X 3P8;
Casino Nova Scotia — 1983 Upper Water St, Halifax, NS B3J 3Y5;
Casino de Mont-Tremblant — 300 Chemin des Pléiades, Mont-Tremblant, Quebec, J8E 0A7;
Medicine Hat Lodge Resort — 1051 Ross Glen Drive S.E. Medicine Hat, Alberta, T1B 3T8.
Responisble Gambling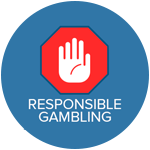 Gambling in both online and land-based poker rooms should be fun. It should help you take your mind off things, not stress you out.
Unfortunately, playing poker can stop being entertaining and develop into something serious — a gambling addiction.
In order to prevent gambling addiction, all online poker websites promote responsible gambling. They cooperate with organizations that can prevent the development of gambling addiction.
Below, you can find a list of platforms you can turn to if you notice addictive behaviour:
There are other ways of preventing gambling addiction. They include imposing some limits in terms of deposits you make or time you spend playing poker on a certain platform.
Additionally, there is a possibility of self-exclusion. In case you notice you're becoming addicted to gambling, you can take a break by self-excluding yourself from the casino.
Final Thoughts
Even though everything is still in the grey area in Canada, you can enjoy some high-quality online poker games. Additionally, if you choose one of the sites from our list, you will get a full poker experience and won't have to worry about safety.
If you have any additional questions or suggestions, you are more than welcome to leave a comment below!
Also, feel free to contact us by clicking here — we would love to hear from you!
Frequently Asked

Questions
Canada based poker players who are thinking of moving some or even all of their land based real money poker playing action online are likely to have lots of questions that they are looking for the answers to and as such below are the most often asked questions by poker players thinking of playing poker online, along with the respective answers to those questions.
Are there any age restrictions in place?
How can I be assured I am accessing fair games?
What methods can I use to deposit?
How quickly do poker sites payout?
Can I play in free poker tournaments online?
When is the best time to log in and play online poker?
Will I be playing against professional poker players?
What Poker taxes do I have to pay?
What poker games can I play online?