Live Casinos: Play The Best Casinos Live With Real Dealers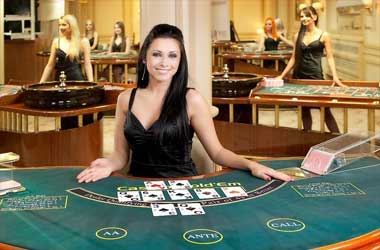 Let's have a look at all the different casino games you can play with live dealers, and explain why would you want to do that and choose the live dealer version instead of the simple automated virtual table game.
Many players prefer the live dealer experience as playing the automated game is a bit boring and lonely, and if you play these games you have completely ignored the need to experience the casino atmosphere.
Live dealer games make you feel as if you're at an actual casino, and camera angles can further increase the enjoyment, while some game providers may even take special attention to designing the game room.
Sometimes, you can even experience live casino that's played in a specific well-known land-based casino – which means you feel as if you're there.
List of Casino sites accepting players from the USA:
Let's go through the most popular casino games you can play live online.
Live Dealer Roulette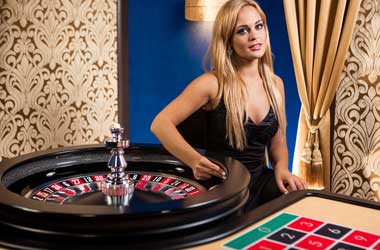 Arguably the most well-known casino game, roulette can be played in all live dealer casinos and is a staple of any live dealer casino game offer. Why do players play live dealer roulette? Because the feeling is totally different when you see a dealer spin the wheel, and it's the same experience you'd get in a land-based casino. Just seeing the wheel spin in an automated manner doesn't have any magic to it.
The game plays differently than automated roulette, as in live dealer roulette no one waits for you, and you need to react and place your bets in time for the spin. This may actually be bad for some players who want to place multiple bets or more complex bets that need time to be placed properly.
There are many providers of live dealer roulette, such as Playtech, Evolution Gaming, Realtime Gaming, Rival Gaming and many others, and the product differs between these providers even if the game is the same. Experienced roulette players will have their preferred game provider, and it's the small details that count, as in roulette it's the small details that may help you maintain your concentration and keep your game up, or ruin your concentration.
"Immersive Roulette" by Evolution Gaming does things a bit differently, and instead of having only one camera angle, the camera angles change, including close up shots of the dealer, overhead shots, and close up shots of the ball and the table. This makes the whole experience more cinematic, and as a result you feel more immersed in the game.
There are also other versions of live dealer roulette, and these small details such as camera angles, or the number of spins per minute, can all affect your game and you're advised to try out as many live dealer roulette versions as possible in order to find the one that suits you the best.
Live Dealer Blackjack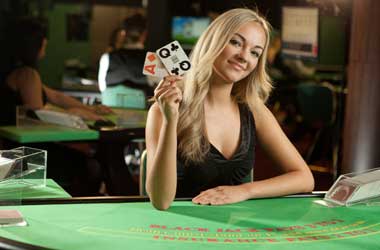 Having a dealer who makes decisions is a vital part of the blackjack experience, even if those decisions are completely predictable and you might as well play automated blackjack instead. But there's nothing like playing blackjack against a live dealer, and it's possible to do that online in live dealer casinos.
Most of the online live dealer games are played so that all players that are currently seated at the table share the same hand by the dealer. Since this can mean having up to seven players seated at one table, it can get very frustrating at times if you're seated with people who are slow to make their decisions. That's why live dealer blackjack is perhaps a bit inferior to the automated game, in which you can play at your own pace, and can play with smaller stakes too, since minimum bets in live dealer games are usually a bit higher.
The decisions made by the dealer are the same anyway, there's no variation whatsoever among dealers and no variation between live dealers and the automated game.
Just like with roulette, camera angles may move during the game to give you a cinematic experience and to make you feel like you're there at the casino. If you can handle the longer waiting time and if you prefer to play higher stakes, than live dealer blackjack is right for you.
Live Dealer Baccarat
Baccarat is just not fun when it's played as an automated virtual game, since this game has an aura of high class, and it was always played in separate rooms in land-based casinos where rich players would gather to play this exciting game. That's why live dealer baccarat is preferred to the automated version of the game, and there are many game providers to choose from.
The game is always the same and you never beat the dealer, but instead just choose who wins, Banker or Player. An important part of this game is communication either with other players or with the dealer, and some live dealer baccarat versions feature a dealer who will greet you by your name, congratulate you on your win, which means you're getting an immersive baccarat playing experience.
Like with blackjack, it's important to read the table before you begin playing, as baccarat payout and rules can differ with different providers. Some baccarat versions have side bets and some do not, some will pay more and some will pay less for a Tie. Do pay attention to payout of the baccarat game you intend to play before you start placing your bets on Banker, Player, Tie and side bets.
Live Dealer Three Card Poker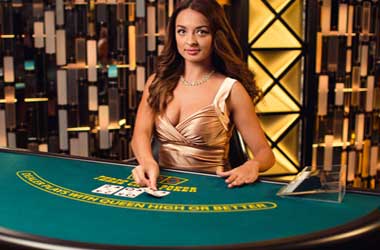 Three card poker will usually go by a different name such as tri-card poker or triple card poker, but it's the same game in all cases. It's a simple poker game that can be quite enjoyable once you learn the rules, and many players know it, so it's commonly seen in online casinos, both as an automated table game and a live dealer game.
Three Card Poker condenses the regular poker game into a faster and arguably more fun game that's based on hands of just three cards. This is an easier version of poker to play for newbies, and there are numerous exciting ways for players to beat the dealer, so experienced poker players love this game too. All players who are seated at the table are competing with the dealer, who must get a 'Queen High' to play.
There is also a bonus for achieving a Straight or better, no matter what the dealer's hand is. Side bets can offer payouts up to 1000 to 1, even further strengthening the case of three card poker being lots of fun.
Just like with other table games where more people are seated together, Three Card Poker might also be a bit frustrating to play if you're seated with player or players who are slow to make their decision. But since it's a game in which you make decisions and have to beat the dealer, there's nothing like actually watching the human dealer who's playing against you.
Live Dealer Sic Bo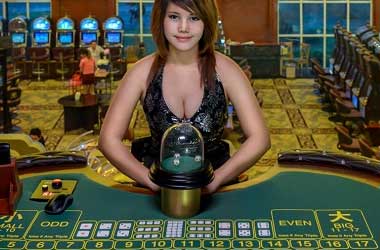 Sic Bo is a very popular table game and you'll find it at almost all online casinos, in an automated version where you just play the game. Most software developers that develop table games also have Sic Bo in their offer, so this is why this game is so common in online casinos.
Live dealer Sic Bo, on the other hand, is much more rare and is usually only found in Asian casinos. The western brands that have live dealer Sic Bo are Playtech – in their Asian live dealer room – as well as Bodog88, Opus Gaming and HoGaming. You'll find the Playtech version at Bet365, Betfair and Dafabet, and these are actually the only western casinos that offer live dealer Sic Bo. There are few more Asian-facing brands, and the rest are all Asian casinos.
Why would you want to play live dealer Sic Bo? Well, same as with other live dealer games, there's no direct advantage for you to do so, but Sic Bo is a dice game that can be a bit boring if you just watch the dice. When there are other people seated at the table with you, and you also watch the dealer throw the dice, it's a much more fun experience. Finally, people in the West don't usually get a chance to attend a live Sic Bo game, so playing the live dealer Sic Bo game online is the closest you can get to the real thing.
Live Dealer Casino Holdem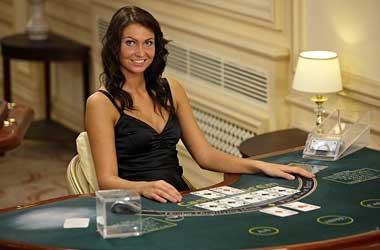 The five card Texas Hold'em poker is the most popular version of poker, and live dealer Casino Hold'em is a live dealer version of it. The main difference here is that all the players at the table only play against the dealer, and not against each other, which may be very attractive to some players who aren't experienced enough in poker to jump in and play against many players at once, some of whom can be sharks. There's no bluffing involved with this game.
Playtech, Evolution Gaming and Microgaming all offer live dealer Casino Hold'em with identical rules, and a single 52-card deck is used. The rules are the same as in standard Texas Hold'em, and there's a Flop, Turn and River.
Evolution Gaming offers an interesting side bet in which you can win a progressive jackpot if you hit the seven-card Straight Flush with the Jumbo 7 Jackpot side bet. This variant of Texas Hold'em poker is perfect for those who can't or don't want to play against human players and would rather just play against the dealer. This is best done in a live dealer setting.
Live Dealer Caribbean Stud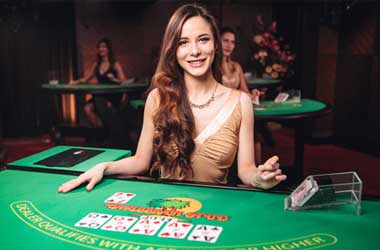 Caribbean Stud isn't a game that's played by the mainstream audience, and is a game for people with a specific refined taste, and it's available as an automated game in most online casinos as it represents an established and quite popular version of poker.
Evolution Gaming offers it as a live dealer game, and there's also a progressive jackpot side bet, which is actually the kind of bet that made Caribbean Stud so popular.
The progressive jackpot rises in value until it's won with a Royal Flush, and it doesn't matter which hand did the dealer get at the time. You can win hundreds of thousands of dollars for a $1 bet. This jackpot feature is optional and not all casinos have it, so check if yours does.
Anyway, if you like playing Caribbean Stud, you might as well take it to the next level and play it as a live dealer game.