Real Money Gambling Apps – Best Gambling Apps for iPhone and Android
It is increasingly common for online casinos, poker rooms and sportsbooks to offer their own dedicated apps to assist users in betting from their mobile device. These apps are often available for either the iPhone or your Android device, and even sometimes for Windows phones.
Given that mobile phones are an integral part of everyday life in the modern world, it was only natural that online gambling businesses would make their products available to cellular users. While most gambling websites can be accessed through a smart phone's web browser, the end user experience for a bettor using a mobile app is significantly improved.
Web sites are typically designed with desktop users in mind, and while web developers have made dramatic improvements in the mobile experience by creating mobile-optimised versions of normal websites, dedicated apps are a step even further in the right direction. Because the software is already installed on the user's phone, dedicated apps are more responsive and user-friendly than even mobile-optimized websites, and leaps and bounds above a normal website viewed through a mobile device. Dedicated apps can also usually support better graphics and gameplay than games played through your browser.
Top Rated
Legal Real Money Gambling Sites
Many online casinos are using their own proprietary software that was developed to facilitate access to their gambling server. They generally sub-contract game development and design to various software providers, such as BetSoft, Bally, Elk Studios, IGT, NetEnt, NextGen, and others for the games themselves. Another important development for mobile gaming was the advent of HTML5. While more and more online casinos are switching to dedicated mobile apps, a number still rely on mobile-optimized websites for users to access their games.
The advantage to HTML5 is that it can be used so that a website works properly both on a desktop/laptop computer as well as a mobile device because it resizes everything automatically. A lot of the mobile-optimized websites these days have great functionality and are easy to use, which is a little bit incredible when you consider that the typical mobile phone has only a few inches of screen space. While iPhone apps for online casinos can be downloaded directly from the Apple Store, you will need to download Android apps directly from the casino's website.
Legalities of Real Money Gambling Online
To the best our knowledge, real money gambling apps are universally legal. To the extent that restrictions exist with regards to online gambling, they are imposed on the operators themselves, not the actions of players. In other countries, further legal and regulatory barriers have been imposed on financial institutions to prevent them from facilitating online gambling purchases.
That being said, in order to comply with the regulations imposed on them by governing bodies, many betting companies do ban players from specific regions from betting on their website. If you are from an excluded region, you should be automatically informed of this fact when you try to join a website that does not service your jurisdiction. If a particular online casino doesn't service users in your country, don't despair, due to regulatory restrictions certain operators only work within a restricted area, but you will be able to find an online casino that takes customers from your geographic location, you just have to keep looking.
There has been a veritable explosion in online casinos over the last decade, and online gambling is a fifty billion dollar a year industry, so there is no shortage of operators out there.
Choosing the Right Casino for me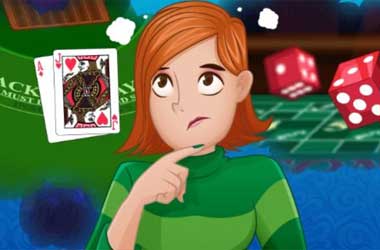 Now, given that you decide you do want to start playing for real money on your mobile device, what is the best method of selecting a real money mobile casino? The first thing you want to do is make sure that the casino has a good reputation. Luckily, most online casinos these days are on the up and up.
After all, we all know the expression "the house always wins", which basically means that because the odds are in the casino's favour, over the long run, they have an expected profit. Therefore, given that casinos do have a profitable business model it actually makes more sense for them to run fair games and payout customers promptly because most of the time they are going to profit anyway. Still, it does pay to be a conscientious consumer and look at reviews and see what other peoples' experiences with this casino have been.
Another important question when choosing an online casino to play at for real money is what sort of bonuses they offer. We're going to talk about bonuses in a little more detail later, but suffice it to say that there are a lot of interesting promotions out there that new players can take advantage of. By choosing a mobile casino with a generous welcome package, you can start playing with house money right away.
You will also want to make sure that the mobile casino you start playing at has your favourite games. Given the fact that there are so many online casinos out there, it only makes sense to choose one which has the games you like to play. Whether you are into video slots, live dealer games, virtual table games, keno or whatever, you will be able to find an online casino that offers your favourite game over their mobile app.
Type of gaming options
Today, there is an ever increasing variety of games can be accessed through online casino apps, including video slots, live dealer games, online poker (either against real players or against the casino if you want to play casino Hold'em or video poker), virtual table games, keno, and more. While most online casinos don't offer their complete arsenal of gambling games over their apps, they do generally provide a fairly large section of games, and when you consider all of the different online casinos that have mobile apps or mobile-optimised websites, there is certainly no shortage of possible games to play.
When you consider all of the different slots, table games, scratch card games, kenos, and bingos there are thousands of different games available to play on your mobile phone across all of the different casinos. The great thing about modern smartphones is that they are powerful enough to handle even the most graphically intensive casino games. The phones that people are walking around with today are basically pretty strong computers right in their pocket, and they have the processing power and memory to handle very demanding tasks. Given the computing power available in modern smartphones virtually any game offered by an online casino can be played on the latest phones.
Mobile Gaming
One benefit to playing on your mobile device is that you don't have to be at home to log in to the casino. So whether you are waiting at the doctor's office, commuting to work on the bus, or anywhere else where you've got some time to kill firing up an online gambling app is a great way to kill some time especially if you are trying to work on clearing a bonus. Playing on your mobile device is both convenient and fun.
The ability to bet on the go is great for sports bettors as well as you get a hot tip or find out some interesting news that will affect the game (like the presence of high winds or some other variable) being able to get the action down before the line adjusts is a huge advantage. Another nice feature of mobile betting is if you get a sweet promotional offer, like some free spins on a slot machine, then you can find out about them with e-mail notifications and play the spins at the same time, so you don't forget about them and let them expire. Another advantage to gambling from your phone is that you can take advantage of specialised promotions and offers strictly for mobile users.
Bonuses and Promotions
A lot of sites offer dedicated promotions and bonuses for mobile users. To take advantage of these offers you do need to sign in to the website's mobile-optimised site or download their real money app. On top of specific promotions targeted at mobile users, you can also take advantage of general bonuses and/or promotions while playing on your mobile device. A lot of sites do offer generous promotions in order to get customers to try out their mobile offerings, so the savvy gambler can take advantage of this fact.
The benefit of accepting a deposit bonus targeted towards mobile users is you can immediately double your money and start playing with house funds. Of course, these promotions do have rollover requirements because they can't simply allow you to cash out the bonus funds or no one would even play, but they are still a great opportunity especially if you are going to be playing anyway. After all, if you are going to be doing some mobile gambling, you might as well take advantage of a bonus offer that lets you start with twice as much money and then you have a good opportunity to parlay the bonus funds into a nice score.
While deposit bonuses are a very common promotional offer, you can also find different promotions, like risk-free bets or extra payouts for certain sports bets when you place the bet from your mobile device. These promotions are loss-leaders for casinos that want to encourage people to try out their mobile software, and it is a great idea to capitalise on them. Usually, a free bet promotion will allow you to place a bet on a specific event, be it a sports, live dealer game, or slots, and if you win, great, and if you lose they will give you a bonus when you deposit for the first time. This is a win/win situation and a great way to check out new games without any risk.
It is wise to always check your favourite online casino's promotions page to see what their latest offerings are, and also pay attention to promotional e-mails as well. You are also going to want to review the terms and conditions of any bonus offer that you do take advantage of, in order to ensure that it is an offer that works for you. Take into account whether there is a time limit on the bonus, whether the games you want to play contribute and if so at what rate do they contribute, because some games with a low house edge contribute at a lower rate to clearing bonuses. Also, note if there are maximum bet restrictions imposed during the bonus period to ensure that you are in full compliance with all of the terms and conditions of the bonus.
Online casinos want to use bonuses as a way to benefit recreational players; they are not designed for professional gamblers who just want to make money, so certain restrictions are put in place to prevent bonus-abuse. While generally, most casinos do not strictly enforce all of their terms and conditions unless they suspect you of being a bonus abuser, it is always wise to ensure that you are playing within the rules. Aside from specific promotions and deposit bonuses, many casinos also offer loyalty programs with specialised bonuses, cashback and other advantages, so this is something to be aware of as well, especially if you are a heavy player.
Why you need to know to be informed
Aside from making sure that the online casino you choose has a good reputation, decent bonuses and your favourite games, you'll also want to make sure that they are properly regulated and licensed. In today's world, many third-party auditing companies ensure that the games you are playing are legitimate. It is also important to make sure that the online casino you are playing it on your mobile device uses software from legitimate established vendors, such as BetSoft, NetEnt, Microgaming, Playtech, or other reputable software firms.
This will be the case with the vast majority of online casinos. You should also make sure that your preferred methods for deposits and withdrawals are accepted. Generally, the type of payment processors and credit cards accepted by gambling sites are quite similar, but especially when you are dealing with international outfits, you will find some differences in types of payments and payouts accepted. It is also important to find a relatively low-cost method of making transactions. There is a wide variance between the highest fee methods of depositing and cashing out and those with the lowest fees, so it does pay to do a few minutes of research and make sure that you are using the right banking method.
The last thing you want to do is get hit with a 10% transaction cost on a big win. Luckily, most casinos offer deposit and withdrawal methods with only a negligible transaction cost, if there is any fee at all, so you should be able to find something reasonable. However, if an online casino you are thinking of playing with does not have something like a no-fee bank transfer withdrawal method, then you will want to consider playing somewhere else. You will also want to make sure that the online casino you choose has a dedicated app for your phone or at least a mobile-optimised site that works well.
Luckily, most online casinos with a dedicated app have an android and iOS version, so you probably shouldn't have to look too far, but if you are on a Windows phone, then you might have to search a bit before you find a casino with an app for you. Of course, you can also just use the mobile-optimised websites that should work for any device. It is a good idea to test out the mobile-optimised website before you deposit as well, and make sure that you like the feel and user interface of it. The whole point of gambling is to have a fun experience, so you want to make sure that you like using the mobile site.
Conclusion
Just like online gambling, mobile gambling is exploding at a rapid rate. In recent years significant advances have been made in terms of mobile-optimized websites, and dedicated apps are proliferating. Gamblers are increasingly choosing to play on their mobile device, and the market is adapting to this demand. Over the next few years, more and more games will be available to be played on your phone, and software designers have this foremost in mind when programming new games.
Mobile gambling offers a lot of advantages to users, such as portability, and the presence of specially dedicated bonuses that they can capitalise on. With how powerful modern smartphones are, there is really no limit on what sort of games can be played on your phone, and users can even play graphically intensive games like those using a live dealer stream. The proliferation of mobile gambling has been a great thing for patrons and online gambling establishments alike, and we will only see more of it in the coming years.
Frequently Asked

Questions
Can I play real money casino games on my mobile phone?
How much data does playing on your phone take up?
Can I make deposits and withdrawals from online casinos through my phone?
How can I be sure the games I am playing on my phone are fair?
Are there good bonuses for mobile users?
Will all of the games from my favourite online casino be available on their app?
Can I play casino games just for fun from my mobile device?