Online Casinos Alternative Mastercard Payment Methods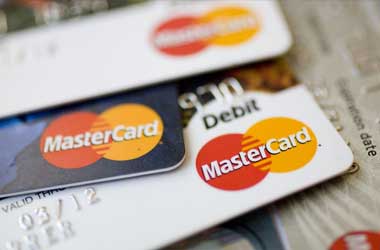 In 1966 the Bank of America card received its rival in MasterCard. It was the effort of four financial institutions that created the newly established brand: Crocker National Bank, United California Bank, Bank of California and Wells Fargo.
But, it wasn't called MasterCard up until 1979. It was called Master Charge. Anyway, today MasterCard is a huge brand with over 8,000 employees that has generated assets of over $14 billion.
Despite all of that enormous capital and influence in the world, MasterCard is still not 100% available at all online casinos compared to Visa for example. While some online casinos allow deposits and withdrawals using MasterCard, many of them will allow only deposits.
However, sometimes they do accept MasterCard transactions even if it's not listed in the casino's 'Banking' section. This is why it's best to contact customer support to make sure that you can use your MasterCard card for your online casino account.
List of Casino sites accepting players from the USA:
MasterCard deposits are instant, but sometimes they include processing fees. Plus, the withdrawals, when they are accepted, can take up to 5 days to be processed. Combine all of this with the fact that you may be uncomfortable with giving your card number, especially the CVV number on the back of the card, which ensures security (when no one knows it), you realize that MasterCard has many drawbacks.
So, after reading this, you may be thinking about alternative payment methods to fund your online casino account. Luckily for you, there are plenty to choose from, and here we will present you the most popular alternatives that you can use.
Alternative Payment Methods to MasterCard to Fund Online Casinos
Visa
As its more successful rival, Visa is a brand that you can find literally everywhere not only at online casinos. It's as basic as the option to pay in cash in stores and out of some reason it is more trusted than MasterCard. Visa Inc., the company behind the card has operations all over the world and processes billions of transactions that can get up to a value of $6.8 trillion annually.
The company uses 500 variables to check every transaction, which it also subjects to 100 fraud-detection parameters. It's safe to say that Visa transactions are some of the safest out there, so it's no wonder that Visa cards are used more than MasterCard cards. But, despite all of this, Visa has that 3 to 5 processing period of time too for withdrawals. Deposits are still instant like with MasterCard.
Other credit/debit cards that you can use as alternatives are American Express and Maestro, but these are offered at fewer casinos.
Funding Your Casino Account with an e-wallet
If by now you are having second thoughts about using your credit or debit card to fund your casino account, you may want to consider other options such as e-wallets. E-wallets are great because you can link up your MasterCard with your preferred e-wallet and use it to fund your account without the online casino having anything to do with your card at all.
How does an e-wallet work? Well, an e-wallet helps you avoid exposing your card or bank details to any vendor, which is like a dream come true for players that are more paranoid about online transactions. You do have to enter you card details in your e-wallet account, but only once and no one can see them ever. When you use an e-wallet to deposit you just give your e-wallet email and nothing more.
Popular e-wallets
E-wallets are extremely popular among casino players, which is why they are massively used in the industry. Services like Skrill (formerly Moneybookers), Neteller, Click2Pay, EcoPayz and other have generated most of their revenue thanks to casino players using them for their daily transactions. E-wallets are popular because of the protection it offers, speedy withdrawals and convenience.
Don't be surprised, but PayPal is not that popular e-wallet for online casino deposits.
Skrill
Skrill is the absolute champion in e-wallets when it comes to online casino/sportsbook/poker/bingo transactions. It's a payment option that every online casino has. The company is so much involved in the online casino industry that it even advertises bonuses from gambling operators on its website and through its newsletter.
Opening a Skrill account is fast and easy. Follow the common registration procedure, and you will have yourself an e-wallet account in a day or two. Also, online casinos give small bonuses if you make a deposit using Skrill. This is on top of the standard bonuses.
Neteller is the second most popular e-wallet among players because it's been around since the beginnings of the online gambling industry. At one point 15 years ago Neteller accounted for almost all of the online transactions that were going in and out of casinos.
Prepaid
There are very few prepaid cards that you can use for funding your casino account, but those that are available, like Paysafecard (and Ukash in the past) are widely available across the globe for purchasing. Prepaid cards are convenient for players that don't have bank accounts or credit/debit cards or don't want these to be associated with gambling. Why? Because buying a prepaid card is a one-off thing.
After entering the unique number on the prepaid card in the casino cashier, you can discard the card and go on with your life without fearing that your finances are under threat of being hacked.
Conclusion
Fortunately for everyone, there are plenty of payment methods available for every taste. Don't like e-wallets or prepaid? Try online banking, wire transfer, checks or other methods. Many casinos offer all possible options available today and all you have to do is just choose which one suits you best.
However, always check with customer support if there are any hidden costs for your chosen payment method. Sometimes these are not advertised (because they are hidden of course), but can be found deep in the terms & conditions, the cashier info section or by asking customer support.