Neteller Alternative Payment Methods to Fund Online Casinos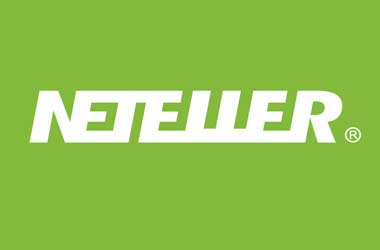 Neteller is a global payment method and a type of e-wallet service. It's regulated by the Financial Services Authority (FSA) in the United Kingdom, which is one of the most rigorous authorities in the world. This makes Neteller an e-wallet service that you can trust unconditionally and use without any fear.
Neteller was created in 1999 in Canada, but in 2004 the company moved to the Isle of Man where it remains today. The company name is Paysafe Group Plc, and is officially listed as an "Authorised Electronic Money Institution".
One of the biggest moves of the Paysafe Group was the acquisition of the Skrill Group in 2015, making Neteller and Skrill sister-brands.
List of Casino sites accepting players from the USA:
Today, Neteller is payment method that you can find anywhere in the online casino industry. It is also the favourite payment method for forex and binary trading firms enabling players to make deposit and withdrawals into their accounts.
When Neteller was in its beginnings, it was mostly used by U.S. residents for online gambling payments. In its first years, 95% of Neteller's revenue was from the gambling industry, with 80% of all transactions from and to online casinos in the world going through Neteller. When online gambling payments were made illegal in the USA, Neteller's profit dropped significantly.
Alternative Payment Methods to Neteller to Fund Online Casinos
e-Wallets
e-Wallets are the best thing that happened to the online gambling industry. They are basically the fastest legal methods to transfer money from your funding source to a vendor that sells you a service or a product. They are also one of the safest too because of certain advantages that e-wallets offer.
For example, they help you protect your card or banking details, while still enabling you to pay with the funds that you have on them. Why is it called e-wallet? 'E' stands for 'electronic', and 'wallet' stands for, well… wallet. So, just like going to the bank to withdraw some money, which you will keep in your wallet in order to buy groceries etc., you load your e-wallet over the internet by connecting your bank account or credit/debit card to it.
When, your wallet is full and ready, you can use it to make purchases by just entering the email address associated with your e-wallet. It's your ID, and it's all you need to give the vendor in order for the transaction to be successful.
The most popular e-wallets today besides Neteller are Skrill, Click2Pay, ClickandBuy, WebMoney, EcoPayz, Instadebit etc. There is a wide choice, all you have to do is see what the casino offers. Your best choice for an e-wallet is Skrill without a doubt. It's accepted at almost every online casino, and it's extremely reliable. But, basically any e-wallet that suits you will do the job well.
Credit and Debit Cards
Visa, MasterCard, sometimes American Express and Maestro, are the most basic payment method offerings that online casinos have. You will find these everywhere, Visa and MasterCard especially, the biggest credit/debit cards in the world.
Everyone has had at least one Visa card in their life which he used to withdraw money from ATMs. So, if you have one at the moment with money on it, you can immediately start playing at an online casino of your choice. You don't get that extra safeguard like with e-wallets because you have to disclose your card details to the vendor, but if you have chosen a reputable vendor, there is nothing to worry about.
Visa payments sometimes involve processing fees. But, many of the online casino operators don't impose any fees for using your Visa.
MasterCard on the other hand is sometimes restricted for withdrawals, so some online casinos will allow you only to deposit with a MasterCard, which can make things a bit complicated because you have to use two different methods at the same casino. Other cards usually available as an alternative are Maestro and American Express.
Bitcoin
The Bitcoin is the latest internet revolution. It started out as a relatively marginalized virtual currency in 2009 only to surpass the value for one ounce of gold in 2017, making it a big sensation that no one expected. If you had 1000 bitcoins in 2009 and kept it till today, you would be a millionaire. It's one regret that countless bitcoin users have.
The Bitcoin is becoming more and more accepted as a legitimate payment method and alternative to standard currency. Today you have many exclusively bitcoin online casinos. But, many reputable and big online casinos have added the option to pay in bitcoins too. And the best thing about bitcoins is that it's a hundred times better than e-wallets in terms of speed and anonymity. It's also the best for players where online gambling is illegal.
Prepaid Cards
Prepaid cards are convenient because you don't need to have a bank account, credit card, e-wallet or any other similar service for payments. Prepaid cards can be bought at local convenience stores and you can use it to make a hassle free deposit by entering the number found on the card. The bad thing about prepaid cards is that you can't use them for withdrawals.
Wire Transfer
The last and least desired alternative is a wire transfer. But, fortunately today there are online services that help with internet banking, which means you don't have to go in person to a local bank in order to send the wire. Instead, you can do that via the Internet by linking with internet banking companies. Usually you will find these options at online casinos: iDeal, Trustly, and POLi.
Conclusion
Neteller is a great payment method for your deposits and withdrawals. But, in case you are unable to use it for some reason, now you know that there is a great deal of alternatives such as Skrill, Visa or the other. The most important thing is to see what payment options the casino offers, and only then you will know which alternative to choose.