If you keep reading our article, you'll find much more than the list of the best Australian poker sites.
We'll introduce you to online poker's legalities and regulations in Australia and tell you which games you'll find and whether they are compatible with mobile devices. Stay tuned!
Legal Australian Online Poker Sites
Due to the complexity of online poker's current state in Australia, we had to search far and wide to find the platforms that accepted Aussie players. Luckily, we were able to come up with a list of top-rated online poker sites that provide their players with a safe yet exciting gambling experience. Feel free to take a look below:
Popular Pages:
Is Online Poker Legal in Australia?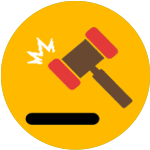 Online poker in Australia has gone through many changes throughout the years. In 2001, Australian Commonwealth Parliament passed the Interactive Gambling Act (IGA), which forbade all online poker operators from advertising their products and offering real money gambling to Australian citizens.
Still, poker enthusiasts who wanted to play on online gambling sites could sign up and place real money wagers, which allowed online poker to bloom in Australia. While offshore poker sites were still in the grey area, local operators could only offer poker services to people outside the country.
In 2017, the entire situation shifted when the amendments of the Interactive Gaming Act 2001 from September 2017 were introduced, making all poker platforms illegal. Foreign operators left the Australian market, and local operators had to shut down their services.
However, certain players still want to try their hand at online poker, which is why we adapted our search and found a list of offshore platforms that cater to Australians.
Before you sign up to any online poker site, you should consult a lawyer to ensure you won't be fined or prosecuted for partaking in any remote poker action.
How We Selected the Best Poker Sites in Australia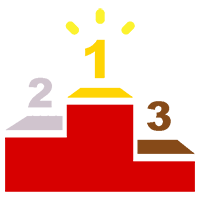 With more than two decades of experience, we've become accustomed to exploring the iGaming industry, looking for the best possible platforms for our readers.
Over time, we've developed a specific checklist of requirements each site needs to meet. Only those that pass our tests with flying colors will find a place on our precious list of the best online poker sites for Australian players.
If you want to learn more about how we review and rate the sites, we'll explain it all in the following paragraphs below.
Our Experience
At first sight, even a shady site might seem good to an untrained eye. Fortunately, that's why you have us — to help you make the right decision and enjoy gambling safely.
Like we've mentioned earlier, we have more than two decades of experience, which gives us an upper hand when we try to determine if a poker site is secure.
Moreover, our legal team works hard to explore the laws and regulations of every possible country, allowing you to know whether it's safe and legal to gamble wherever you are.
Ensuring Poker Sites Are Legal and Safe
Unfortunately, many sites prey upon inexperienced players and take their money without giving them an opportunity to win any rewards.
On the other hand, some platforms simply don't take the necessary security precautions, putting you and your data at risk.
That's why we always look into a site's security first. One way of seeing whether a poker platform is reliable is by searching for its licensing information. We would only recommend sites licensed by renowned regulatory bodies such as:
Moreover, to ensure your data is protected, a site needs to employ various security measures, including SSL encryption and firewalls. Only those websites that check every item on our list will move on to the next phase.
Our Criteria For Reviewing Australian Poker Sites
Let's be fair here – there are numerous review sites out there that have conducted reviews of poker rooms. We're not saying that there isn't. However, very few of them go through the review process that we utilise. Not only do we join the poker sites, but we also:
Deposit money
Play the games
Make withdrawals
Speak with customer service
Browse the sites
Our review team gets the full in-depth treatment of an online poker room catering to Australian players. This way, we're fully aware of everything that the platform offers to its players.
Here are some of the reasons why we provide the best poker site reviews and recommendations:
In-depth, experienced reviewers who become members of online poker rooms and detail things honestly and directly.
All poker rooms that we review and recommend hold valid gambling licences and follow strict regulations to ensure that you have an ideal gaming experience.
We seek out the sites that offer up a variety of payment methods, customer support options, poker games and promotional offers.
Only those poker rooms that offer up secure servers and data encryption technology via their sites will be recommended. This ensures that your funds are kept safe and away from the business's funds, meaning that you can always withdraw what is rightfully yours.
As well as the aforementioned features of an online poker room, there are one or two other additions that we watch out for at such platforms.
It's important for us to know that there's a dedicated customer support team on hand for players to get in contact with at convenient times. Be this through:
Live chat
Email
Telephone
Social media
The support agents should be friendly and able to offer assistance in a helpful tone.
To add to that, online gamers are notorious for their desire to receive something for nothing. Poker players are no different, and this is where the bonuses and ongoing promotions come into play.
The sites that we research and review come with some of the best rewards, including VIP programs for you to climb the ladders of. Without such perks, online poker rooms aren't really making themselves competitive and you don't get anything out of signing up at such. That's why you'll find that the best sites come with the best rewards alongside.
Poker Industry in Australia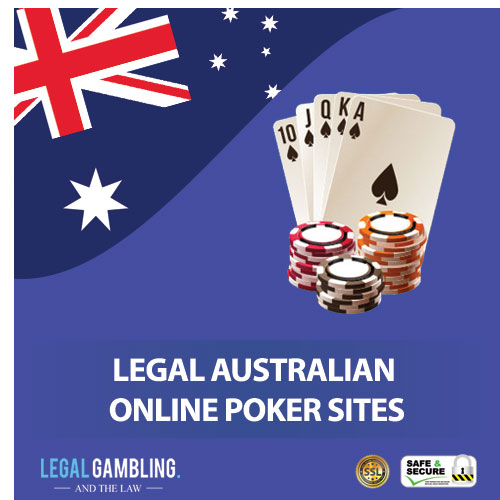 Australians are known as the most passionate gamblers in the world. While poker might not be as popular as casino slots, it still has a large fanbase, which has created a perfect foundation for the online poker industry to flourish.
Although online poker operators have found some loopholes in the law that have allowed them to operate in Australia and offer gambling services, the situation has been far from ideal since 2017, when the Australian Senate passed the Interactive Gambling Amendment Bill making all online casinos and poker illegal.
While there have been some attempts to overturn the decision, they've all been unsuccessful. Therefore, we can't say with certainty whether online poker in Australia will enter the legal gambling landscape any time soon.
Popular Online Poker Games in Australia
Australian poker enthusiasts aren't that different from the players from other corners of the world when game variants are concerned.
Most online poker sites include classics like Texas Hold'Em, 3-Card Poker, and Omaha but they also boast a range of innovative variants such as:
5-Card Stud
Razz
Caribbean Stud
Chinese Poker
Mobile Poker in Australia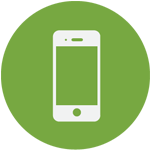 Nowadays, people spend much more time on their phones than they do on computers. Consequently, the entire online gambling industry — including online poker platforms — has switched to mobile play.
So, if you're looking to play exciting poker games on the move, you're in luck! All poker sites we've listed above are mobile-friendly, meaning you can access them via a mobile browser and enjoy their incredible selection of various poker games.
You'll notice that some sites also have a dedicated gambling app you can download and install on your device. If you do that, just make sure your device is compatible with the app, as we want you to have a smooth online poker experience.
Payment Methods for Poker Sites in Australia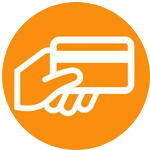 Credit and debit cards are one thing, but it's important for Australian citizens to be able to make deposits and withdrawals with other options.
This means country-specific possibilities like POLi for example, but also worldwide e-wallets, cryptocurrencies and more.
Our recommendations will be for poker rooms with a variety of payment methods available to use.
Responsible Gambling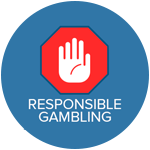 Gambling can be fun and all, but it can quickly become a serious problem if not done properly. All reputable online poker sites enforce responsible gambling, as they want to help players avoid becoming addicted to online poker.
Therefore, if you notice any addictive behaviour, here's where you can get help:
These online platforms operate on an international level, allowing players worldwide to contact them and get the help they need.
Final Thoughts
Even though online poker is in a gray area, Australians still enjoy playing it on various online gambling platforms. While we can't say whether its fate will change anytime soon, it's good to know that certain online poker sites are more than happy to let you play.
Hopefully, our article has helped you learn more about online poker in Australia. If you want to start playing straight away, choose any website from our list — you won't regret it! We wish you good luck!
Frequently Asked

Questions
To enable you to get answers to any questions that you may have regarding playing poker online from within Australia, below you will find a large number of commonly asked questions surrounding this topic, and underneath all of the questions you will of course find the answers to each of them.
Is online poker legal in Australia?
Are there any age restrictions in place?
Can I play poker in Australia on offshore sites?
How can I be assured I am accessing fair games?
What poker games can I play online?
Can I play poker on mobile?
When is the best time to play online poker?
Will I be playing professional poker players online?
What type of software do I have to download?
Are there any poker bonuses for Australian players?
What methods can I use to deposit?
How quickly do poker sites payout?
Can I play in free poker tournaments online?