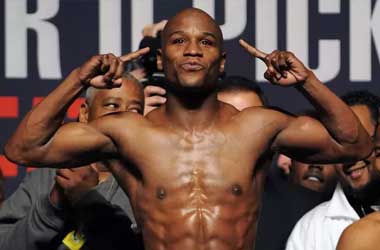 Floyd 'The Money' Mayweather is officially retired with his perfect 50-0 record intact but it is common knowledge that Mayweather will fight again as he is looking to secure another big payday.
Mayweather has set his sights on the Japanese casino market which is expected to become one of the most lucrative markets in the world once it is fully up and running.
Everyone knows that Floyd Mayweather is one of the best boxers in the world but most people don't realize that Floyd is also a very astute businessman. He launched a new company in Japan earlier this year called TMT (The Money Team) Japan in partnership with Kyoei boxing gym and management company Libera.
Mayweather also gave the Japanese market a taste of the money show in 2018 when he did a rare exhibition boxing match with a young kickboxer Tenshin Nasukawa and went on to win easily.
Floyd Mayweather is serious about making a big splash in the Japanese market. His plan is to develop a casino hotel in Okinawa and use his brand to promote the casino. One of the ways he plans to do this is to host regular boxing matches and combat sports events at his casino hotel.
There are some who may be sceptical about Mayweather's commitment to the casino hotel project in Japan given the fact that he is based out of the United States and runs multiple businesses in America. However, Mayweather has reaffirmed his commitment to Japan stating that he plans to buy a house in Tokyo that will enable him to stay longer in the country.
Rematch Against Manny Pacquiao Possible
The casino hotel project in Japan will cost Mayweather a fortune in investments, even if he does carry out the project with multiple partners. It is highly likely that Mayweather will fight very soon and pick an opponent who has a big name in the fight game so that it can generate a huge payday for Mayweather.
The biggest payday that Mayweather has had till date has been his fight against Manny Pacquiao which took place in May 2015. Mayweather won that fight by decision but boxing fans were not very impressed with the fight and have been eager for a rematch. Mayweather vs. Pacquiao 2 could be on the cards as it is guaranteed to give both fighters a huge payday!