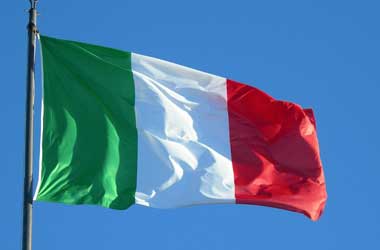 Summary:
A new Bill seeking to reform Italy's gambling sector has advanced to Parliament
The Bill requires the opinion of 12 committees before obtaining final approval
This new legislation aims to standardize Italy's gambling regulations
Italy is moving forward with plans for gambling reform, as a new Bill seeking to introduce a series of measures for the sector has made its way to Parliament for discussion.
The proposal would need the opinion of 12 committees before it reaches the final stage of the approval process.
The Italian government, led by Prime Minister Giorgia Meloni, is keen on getting the legislation approved as soon as possible in a bid to develop a uniform regulatory framework for all provinces across the country.
Standardizing Gambling Rules, Strengthening Responsible Gambling
The Bill, spearheaded by Treasury Deputy Minister Maurizio Leo, aims to systematize Italy's gambling rules to avoid "complex arrangements" and legal disputes between operators and authorities on key aspects of regulation, such as shop distances and their opening times.
Under the legislation, physical gaming venues such as casinos, arcades, bingo clubs and betting shops would be located away from establishments frequented by the youth and other vulnerable people, such as schools and universities, as well as welfare institutions. The proposal would also allow regional governments to provide their inputs to come up with uniform rules regarding opening times, Leo confirmed.
The government is also planning to implement measures to promote responsible gambling. Such measures include a reduction in stake limits and winnings, improvements to current self-exclusion mechanisms, as well as additional safer gambling requirements for gambling venues. Moreover, operators, dealers, and concessionaires would be required to undergo safer gambling training on a regular basis.
Other issues that the Bill aims to address relate to gaming taxes, with the government set to introduce adjustments to dealer and operator fees, payout shares, and concessionaire commissions.
Previous attempts to standardize Italy's gambling laws met with little success. In particular, two Bills put forward over the last few years failed to advance due to political disagreements and a lack of public support. Reform advocates are optimistic a much-needed overhaul of Italy's gambling sector would happen under Meloni's administration.
Gambling Reforms Could be Approved in 2024
Home to a booming Italian gambling market, with gross gaming revenue (GGR) up 31% to €19.6 billion in 2022. Tax revenue also rose by 28% to €11.2 billion last year. The retail gambling industry remains a major revenue contributor for the government, and reforming the sector would further boost its potential.
If everything runs smoothly for the Bill, the measures could be approved as early as 2024, according to Leo.