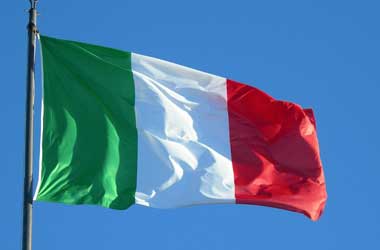 Summary
Treasury Deputy Italo Volpe indicated that new changes will be imposed on gambling market
Volpe is leading the reorganization of Italy's gambling industry
He hopes to launch a new market framework by April 2023
Major changes could be coming to Italy's gambling sector, with the government announcing a reorganization to the gaming industry in the coming months. The country has been under the leadership of Prime Minister Giorgia Meloni for four months now and during this period, the gambling industry has seen some positive developments.
Italy's Gambling Sector Needs Urgent Reforms
Treasury Deputy Italo Volpe, who is currently in charge of the reorganization of the industry, stated in his speech at a conference in Rome that a "regulatory intervention" on the market must be made. Volpe also indicated that the 2023 Tax Reform Bill, which will overhaul Italy's tax system, will include a chapter dedicated to the gambling sector.
Volpe will also work to fix Italy's tender process for gaming concessions which faced uncertainties back in 2021 when the Customs and Monopolies Agency (ADM), which has oversight of the gambling industry, botched its licensing review.
The ADM, which was then headed by Marcello Minenna, previously drafted a decree to significantly reduce the country's online and retail gambling concessions – from 82 to 40 licenses. This brought the licensing system into disarray, prompting the Parliament to intervene. Italian operators, including Eurobet, Snaitech, Siisal and Lottomatica, eventually had their licenses extended until 2024.
Roberto Alesse was formally appointed as the new director of ADM in February.
Treasury Aiming to Introduce New Market Framework by April
With the license expiry approaching, the Treasury is taking it as a matter of urgency, as Volpe looks to restart the tender process through a "cyclicality" which he said seems to have been lost along the way mainly due to the ongoing "hostility" toward the sector.
Volpe is aiming to introduce a new general framework for the gambling market by April. The framework will include rules on gambling venues, opening times, shop distances, as well as the issue of problem gambling.
Under Volpe's watch, Italy is expected to welcome more players in the market to promote market competition. However, the government would still need to carry out a review of the current status of the market which could take up to 12 months to complete, according to Volpe.
Volpe will be working hand in hand with Sandra Savino, which was appointed as the new Treasury undersecretary tasked with reviewing the gambling sector.