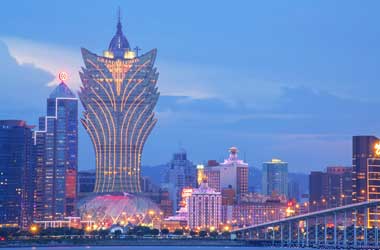 Summary
Macau regulators start closing down casinos due to COVID concerns
Macau facing its lowest first half GGR since 2006
Things do not look good for Macau as we enter second half of 2022
Macau depends heavily on its casino industry to support its economy. Macau's casino industry is continuing to suffer as a fresh wave of COVID-19 cases has impacted the peninsula.
Macau initially kept its casinos opened as more cases surfaced but recently decided to shut down one of its casinos.
The first casino to get closed this week was the Grand Lisboa which runs on an SJM gaming license. The Novel Coronavirus Response and Coordination Centre decided to shut both entrances to the Grand Lisboa once it identified a cluster of 13 positive cases that had visited the property.
Grand Lisboa was given a red status which is the highest alert and will not be opened for business most likely till July 11. The property will have to be downgraded to a yellow status before it gets approval to once again open to the public. Unconfirmed reports suggest that the earliest the Grand Lisboa is likely to see a yellow status is July 13.
SJM Holdings said that they would work together with the authorities to ensure that all regulations and protocols are followed during lockdown to ensure that all pandemic measures are strictly followed.
Macau To Register Lowest GGR Since 2006
While land based casinos in Las Vegas are showing strong signs of recovery, it is quite the opposite in the biggest gambling hub in the world. Data from the Gaming Inspection and Coordination Bureau has shown that Macau's casino industry has taken a massive financial hit during the first half of 2022.
The gross gaming revenues (GGR) during the first half of 2022 came up to just US$3.25 billion which is the lowest GGR that Macau has registered in the first half of the year since 2006.
Macau Association of Gaming and Entertainment Promoters President Kwok Chi Chung said that it was trying times for Macau's casino operators and said the worst case scenario would be if Macau's casinos ended up having another bad run during the second half of 2022.
Gaming analysts remain positive and say that if the COVID-19 situation is brought under control, Macau's casinos will bounce back during the second half of the year.