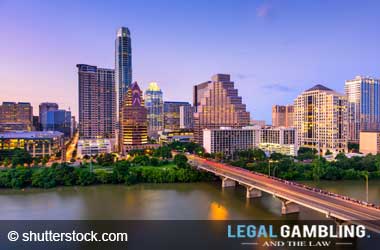 Summary:
Texas is moving ahead with gambling expansion as two Bills passed through a House committee
The Bills are likely to face huge challenges in the Senate
Las Vegas Sands is actively supporting casino gambling legalization in the state
Two Bills seeking to expand gambling in Texas passed through a House committee this week, and while such progress does not guarantee ultimate victory for gambling advocates, they remain optimistic that the proposals would clear all hurdles, including in the Senate where gambling expansion is currently struggling to obtain enough support from Republican lawmakers.
Major Progress in Texas Gambling Expansion Campaign
House Bill 2843, which would legalize casino gambling in Texas, and House Bill 1942, which would allow online sports betting in the state, made it through the House State Affairs Committee on a 9-3 vote without discussion, with Republicans making up the opposition.
The passage represents a historic moment for the gambling expansion campaign in Texas, as similar Bills in the past never survived the committee stage.
While both proposals are now one step closer to being put to a public vote, it won't be an easy journey. For gambling expansion to take effect, the state's gambling laws must be amended, a move that requires two-thirds majorities in both the House of Representatives and the Senate.
Lt. Gov. Dan Patrick, the presiding officer of the Senate, already indicated that any legislation seeking to expand gambling in the state will likely be rejected by Republican senators.
The main argument among the opponents of the Bills is that expanded gambling would lead to higher rates of gambling addiction in the state. But gambling advocates insist legalizing casinos and online sports betting would significantly boost the local economy. A portion of the tax revenue generated by the industry would also help fund the state's public universities.
Las Vegas Sands Actively Pushing for Casino Gambling in Texas
Among the biggest supporters of casino legalization in Texas is Las Vegas Sands which is eyeing to make a gaming comeback in the US by operating a casino resort in the state. Over the past few years, the company has been pouring massive sums on lobbyists, advertisements, and election campaign donations in a bid to legalize casino gambling in Texas.
Matt Hirsch, a spokesperson for Texas Sands PAC, a political action committee funded by Las Vegas Sands, welcomed the House vote, saying it marks a major progress in the campaign for expanded gambling in Texas. He also noted that Texans are ready to embrace expanded gambling – a claim backed by a recent survey that shows an overwhelming majority of Texans are in favor of casino gambling.