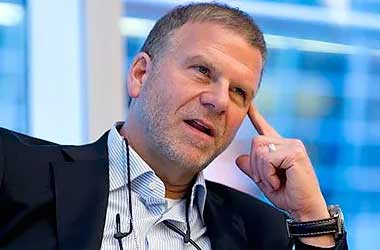 Summary
Fertitta believes casino gambling won't come to Texas unless it is fully supported by Republicans
Republicans currently dominate the Texas Legislature
The Galveston native is keen to develop a casino on the island
American billionaire businessman Tilman Fertitta says he is not confident on any of the proposals to legalize casino gambling in his home state of Texas, saying any casino Bill would struggle to pass through the Legislature as long as Republicans remain in control of both Houses.
The skepticism from Fertitta is strong despite Gov. Greg Abbott indicating that he would support gambling expansion in the Lone Star State. He and his lieutenant were previously totally opposed to the idea.
Politics a Major Roadblock to Casino Legalization
Abbott's change of heart offers a glimmer of hope for gambling advocates who think the state might consider legalizing casinos this time around following several years of failed attempts. But Fertitta wants to get real about it, saying it's highly unlikely that gambling legislation would gain enough support from the Legislature, and politics is to blame.
At the moment, Texans are only allowed to play the lottery or make wagers on greyhound and horse racing. All other forms of gambling, including casino gaming, are prohibited in the state. That could change if either of the two Bills up for discussion in the 2023 legislative session ultimately obtains approval from two-thirds of lawmakers in both chambers.
The first one, Senate Joint Resolution 17, was pre-filed in November 2022 by Senator Carol Alvarado. Her Bill would legalize casino gaming and sports betting in Texas and would allow four casinos to operate throughout the state.
Meanwhile, House Joint Resolution 97, put forward by State Rep. Charlie Geren, proposes the development of seven casinos in the Lone Star State, two of which would be built in the Houston area.
If one of the Bills passes through the Legislature, it would then be put to a public vote in November 2023.
Fertitta, a native of Galveston, owns Landry's Inc. which operates hundreds of restaurants, hotels, casinos, and entertainment destinations across the US, including the Golden Nugget casino brand. Fertitta has long been planning to open a casino in Galveston to add to his existing San Luis Resort hotel and conference property on the island.
Gambling in Galveston
Galveston has a rich gambling history. From the 1920s to the 1950s, the island was one of the most popular gambling destinations in the US.
While he strongly supports casino gambling in Texas, Fertitta believes there's still a long way to go before it becomes a reality, unless the Bill is filed by a Republican senator.