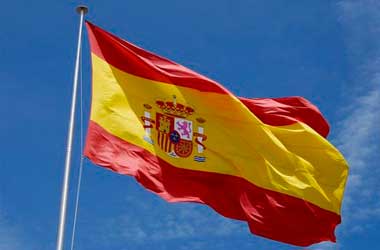 Summary
A total of 53 online operators in Spain received sanctions during the first half of 2022
The fines imposed on violators reached $84 million, a significant jump from last year
The Ministry of Consumer Affairs warned of upcoming sweeping reforms for the online gambling sector
Dozens of licensed online gambling businesses operating in Spain were issued penalties amounting to €84.3 million in total during the first half of 2022. That represents a significant increase from the €58 million imposed on operators in 2021.
The figures are contained in the latest sector update from the Spanish Ministry of Consumer Affairs which called for stricter monitoring of the country's online gambling industry.
Number of Operators Receiving Sanctions Rise to 53
The Ministry said it sanctioned a total of 53 operators from January to June 2022 for various regulatory breaches. That's more than double the number of operators (21) that received penalties during the same period last year.
Disqualification orders were issued to 21 of the 53 operators for "very serious infractions" of Spain's gambling, according to the Ministry. The said operators would not be able to offer their services to Spanish customers for two years.
Among those that had their licenses revoked are Crackerjack Entertainment, Purple Rain NV, Famagousta BV and Abundantia BV. The Ministry also imposed financial penalties of between €4 million and €5 million on 17 operators for "serious infractions". The rest of the offenders were forced to pay €1 million each for failing to comply with the country's gambling laws.
The list of infringements and penalties was released to the public for transparency and to make them aware of the online gambling platforms that were issued sanctions for violating the law. Included in the list are prominent online gambling brands Betfair, 888Sport, and Codere. All three did not fully adhere to the rules and conditions laid out in the amended Gambling Regulation Law (LRJ) which took effect in 2021.
Major Reforms on the Way
The Ministry has warned operators to comply with the new laws or risk getting stripped of their licenses or being slapped with huge fines. Spain's Minister of Consumer Affairs Alberto Garzon said operators should brace for major reforms which will be implemented without delay.
Under new laws approved by the Senate in October, online gambling businesses will be required to put in place betting limits on online casino games and slots and also implement in-play safeguards. Additionally, it will be mandatory for them to abide by new customer care obligations relating to player signups, website or app access, and monitoring of play.