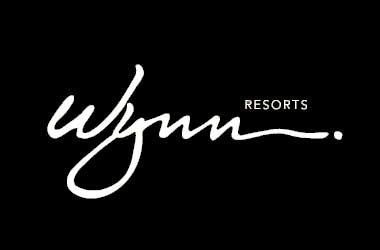 Summary
Wynn's Macau revenue continues to fall due to COVID-19 restrictions
Wynn Resorts made up for it with record numbers in Las Vegas and Boston
The company is currently working on the design and programming for its integrated resort in UAE
Wynn Resorts continues to feel the impact of the ongoing pandemic-related restrictions in Macau, with revenue down during the second quarter of 2022, but the company somehow made up for the losses through its US operations which performed strongly during Q2, with records set in both Las Vegas and Boston.
Macau dealt with a surge in COVID-19 cases from June to July, resulting in the implementation of a city-wide lockdown for nearly two weeks, during which non-essential businesses, including casinos, had been forced to close.
Inevitably, the measures led to a significant drop in revenue for the city's land-based gaming venues. Wynn in particular suffered $90 million in losses in adjusted earnings during Q2, and things will remain gloomy in the months ahead, with July's revenue only accounting for 2% of the figure recorded in July 2019.
The picture is very much different in the US though. Wynn Las Vegas generated $227 million in adjusted earnings, which is higher than what the company recorded in Q2 of 2019. The latest figure has also surpassed the previous all-time quarterly record set by Wynn Las Vegas back in 2014 by over 40%.
The company showed strength across its casino gaming, hotel, retail, and food & beverage operations, continuing an upward trend that has been going on for several quarters now.
Wynn Resorts CEO Craig Billings said their US results for the past few quarters have been encouraging, despite the uncertainties brought about by COVID-19. He said their forward bookings are pacing at a substantially higher average daily rate than pre-pandemic levels.
The company also got off to a great start in Q3, reporting 91% hotel occupancy in July. Billings said they're closely monitoring their performance even though their outlook remains strong.
Similarly, Encore Boston, owned and operated by Wynn Resorts also had a record second quarter, reporting $64 million in adjusted earnings. The strong performance also continued into the third quarter, just like its Las Vegas counterpart and the company is currently not seeing any indications of a slowdown, according to Billings.
Wynn Expands to Middle East with UAE Integrated Resort
Wynn is also excited about the opportunities that will be created by its integrated resort in the United Arab Emirates, which will be built on Al Marjan Island in Ras Al Khaimah. The project will include a casino, a hotel, meeting and convention facilities, a shopping mall, as well as restaurants and bars.