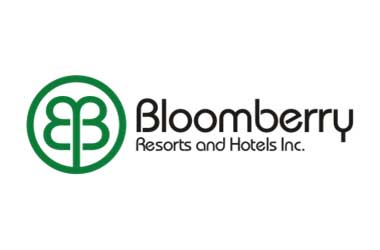 Bloomberry Resorts Corp, the casino operator from Philippines has withdrawn its bid for the gaming license in the Republic of Cyprus. Leo Venezuela, Bloomberry's director of investor relations confirmed the news earlier this week and stated that the company was no longer pursuing its plan.
The Cyprus government received a total of eight bids in the first stage of the process which was whittled down to three after an evaluation process.
Cyprus wanted to develop its first casino in the ethnic Greek portion of the country. The three bidders were shortlisted in March for the license and the government confirmed that they were NagaCorp Ltd, operator of the Cambodia's NagaWorld casino resort, Bloomberry Resorts in the Philippines and a consortium with Melco International Development Ltd, Seminole HR Holdings LLC which owns Hard Rock International, and Cyprus Phasouri (Zakaki) Ltd, a local partner.
Originally the final bids were to have been submitted by July 5 but the deadline was extended to October 5 on the request of Bloomberry and Nagacorp who had faced difficulties in land acquisition and in completing official documentation. Local media outlet Famagusta Gazette has stated that both the companies had yet to find suitable land for the development of the casino. The consortium with Melco had strongly opposed the extension.
The winner of the last round of bidding will be awarded the first gaming license which comes with a 30-year time limit. The license holder will have a 15-year initial monopoly over the market after which competing licenses will be issued. The resort plan must include a hotel facility with 500 luxury rooms, and a gaming floor with 100 gaming tables and 1,000 gaming machines, as per a local legislation. The winning license holder will also be permitted to set up a satellite casino, as well as three slot parlors.
The Tourism Minister for Cyprus Giorgos Lakkotrypis said that the government planned to award the casino license before the end of this year. He added that the winner might be allowed to operate a temporary casino until the construction of the resort is completed. Lakkotrypis said that he expects the casino to bring competitive advantages to the country. In a statement, Lakkotrypis said
There is no doubt that it is an ambitious project, especially due to the model that we have chosen, which is the resort casino, unlike the rest of Europe which chose many smaller casinos. So we believe this will give us additional competitive advantages.
Bloomberry Corp has decided to focus on the Philippines and recently announced plans to develop a second casino in the country.