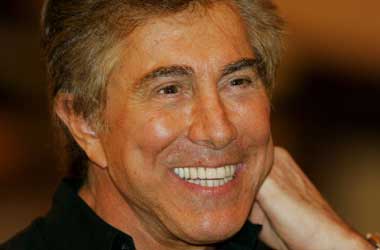 Summary
The US DOJ has accused Steve Wynn of acting as an agent for China
Wynn maintains he had no obligation to register under FARA
His legal team argued forcing him to do so would violate his rights under the US constitution
Back in May, the US Department of Justice filed a civil lawsuit against Steve Wynn for his alleged violation of the country's Foreign Agents Registration Act (FARA).
It stems from the former casino magnate's activities between June 2017 and August 2017 where he allegedly acted as an agent of the People's Republic of China in negotiating with the Trump administration on the case of a Chinese businessperson wanted in China and who had travelled to the US.
The US authorities said Wynn was obliged to register under FARA.
Former Chairman Wynn Fights Back
Wynn now argues he didn't have any obligation to register, regardless if the US claim of him being an agent for China was true. The Wynn Resorts founder wants the suit dismissed by a US federal court.
In a motion filed this week with the District of Columbia court circuit, Wynn presented a letter sent by his legal team to the Department of Justice which explained why he shouldn't be compelled to register under US law.
According to Wynn's attorneys, even if it was true that he acted as an agent of China, he would only be required to register by October 2017, during which his association with the Chinese government officially ended, as acknowledged by the Department of Justice.
Wynn's legal team further stated that forcing him to register would constitute a breach of his rights as an American citizen given that he already previously asserted that he had not lobbied the US government on behalf of China.
The foreign agent civil suit filed by US authorities is the latest legal challenge for Wynn who resigned as CEO of Wynn Resorts in February 2018 amid allegations of sexual misconduct. Wynn Resorts owns and operates Wynn Macau Ltd, which runs two casinos in the Chinese region.
The Chinese government had earlier disputed claims by the Department of Justice that Wynn acted as an agent for China, saying that it was purely based on hearsay.
US Just Hyping "China Threat Theory"
Reacting to the foreign agent suit versus Wynn, a senior official at the Chinese Foreign Ministry accused the US of always making an issue of his country and generating hype around the China threat theory.