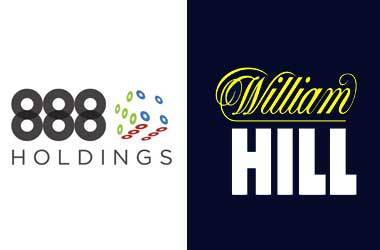 William Hill has been planning to get rid of its non-US gambling operations for some time now. A number of parties expressed interest initially but in recent months its came down to 888 Holdings and Apollo Global Management.
It now looks like 888 Holdings is likely to complete the purchase as the company is holding discussions with Caesars Entertainment about purchasing William Hill's Non-US operations. Caesars bought William Hill for £2.9 billion in April and is mainly interested in the US William Hill operations.
William Hill has a big presence outside of the US. In the UK, the company operates more than 1,400 betting shops. It also runs major online casinos in Europe and the UK.
888 are reported to have made an offer over £2 billion and it looks like it was good enough to clinch the deal. This is the second time that Apollo has failed to complete a purchase of William Hill assets.
Apollo originally planned to buy the entire company but was beaten by Caesars because of its threat to pull out of its US sports betting partnership if a third party bought William Hill.
The £2 billion plus offer from 888 comes as a bit of a surprise considering the damage that the William Hill recently experienced. William Hill has taken a big hit in the UK due to the extended lockdown brought on by the pandemic as well as the reduction in the max bet at fixed-odds betting terminals in the UK. Many experts say that 888 are buying William Hill assets mainly for its online operations. They expect 888 to sell all of the retail betting shops once they finalize the deal.
Major Windfall For Caesars
If Caesars goes on to close the deal with 888, it will be a big win for the U.S operator. Their original expectation was to get around £1.5 billion for selling off William Hill's non-US assets and the additional £500 million will give the operator a big financial boost. This will also be a positive for 888 as the company partnered with the Rank Group in 2016 to takeover William Hill but the deal fell through.
William Hill has been a fixture of the UK gambling scene since the 1930s and is one of the most recognized gambling brands in the country. We will have to wait for a few more weeks to see if the deal between 888 and Caesars goes through.