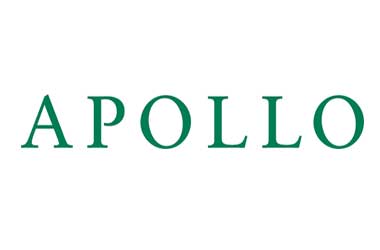 The global gambling industry started paying attention to Apollo Global Management, a US buyout fund when it announced that it was interested in acquiring UK bookmaker William Hill in September 2020.
However, Caesars Entertainment went on to get an official deal done with William Hill and will pay out £2.9 billion to complete the acquisition.
Caesars had an edge over Apollo since the company already owned 20 percent of William Hill. The merger is subject to regulatory approval and is expected to be done by mid-2021.
Apollo confirmed that it was not going forward with a bid for William Hill as of now but claimed that it had not closed the door fully on a potential acquisition.
The Wall Street firm said that if Caesars Entertainment decides to withdraw its offer or if the deal ends up falling through, it will seriously consider making an official offer.
Apollo also made an interesting move by claiming that even if it does not go ahead with a full William Hill buyout, it will be interested in acquiring the non-US operations of William Hill. The British bookmaker has a strong retail betting presence in the UK and runs online gambling operations in a number of EU markets.
Apollo Acquires Great Canadian Gaming Corp.
Apollo confirmed that it has gone ahead and acquired Great Canadian Gaming Corp in a deal reported to be around $2.5 billion. The board at Great Canadian Gaming voted unanimously to accept the proposed offer which will see Apollo payout C$39 per share.
Great Canadian Gaming was established in 1982 and is listed in Toronto. The company has a portfolio of 25 casinos and hotels spread across Ontario, Nova Scotia, New Brunswick and British Columbia. Like a lot of casino operators, Great Canadian Gaming has suffered a massive decline in revenues due to COVID-19.
Rod Baker, CEO for Great Canadian Gaming said the takeover would work well for the company as given Apollo's expertise in the gaming sector, it would help the company navigate difficult waters and help establish themselves as market leaders.
Apollo has a lot of experience in the gambling market. The buyout fund recently invested €500 Million into the SAZKA Group which is one of the premier lottery operators in Europe. SAZKA recently expressed interest in going after a license to operate the UK National Lottery. Apollo also joined forces in 2008 with TPG to buyout Caesars Entertainment Corp.