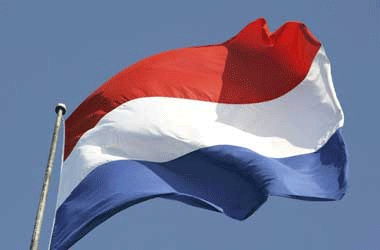 The Netherlands is in the process of rolling out new iGaming legislation that should come into play before the end of 2021. A gambling research firm has published a white paper which shows that the Netherlands could end up having one of the biggest iGaming markets in Europe.
The report showed that Dutch players are already increasing their gambling spending when compared to legalized markets in other European countries.
The main change to gaming regulations in the Netherlands is that private offshore operators will now be able to apply for a Dutch iGaming license. This can potentially open up the gambling market in the country in a major way.
The research show that 50 percent of Dutch sports bettors have been turning to illegal betting operations to get their sports betting fix. These illegal betting sites often offer promos and live betting options which have been a big hit with the Dutch market.
Gaming in Holland…
Estimates show that the Dutch gambling will go heavy on sports betting and will defeat lottery as the most popular form of wagering in the country. Online casinos will also benefit as after sports betting, online slots and table games are expected to get a good response.
The gaming survey showed that 32 percent of local players surveyed preferred playing roulette, while 31 percent preferred Blackjack. Slots which top the list for most online casinos got only a 25 percent response, while other games had a 12 percent market share.
The research also showed that in 2019, Dutch players spent an average of €182 a year on gambling activities. The number of players is also increasing with every passing year. To give you an idea, there were less than 500,000 players in 2015 and that number crossed 1.2 million in 2019. The combined gross gaming revenues (GGR) in 2015 stood at €296 million and crossed €3 billion in revenue in 2019.
Dutch iGaming Market Looks Promising
The new gaming regulations will open up the Dutch iGaming market and give it another boost. iGaming operators are excited for the new changes to come into play and they are already making plans to launch and capture as much market share as possible. Several big names in the gambling industry are already showing interest in entering the Dutch market.
The new changes will not only benefit iGaming operators but also the players by providing them with more options and better protection.