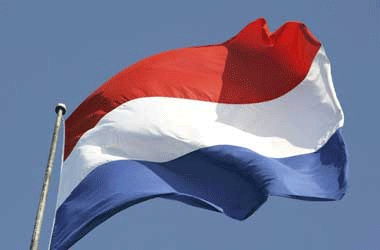 The Netherlands submitted more details to the European Commission (EC) about its upcoming changes to its online gambling rules.
Stakeholders will be able to provide their feedback on the new Dutch gaming rules till November 13, 2020 after which the EC will make a decision as to whether the rules are in line with European Union law.
The new rules include the Netherlands push for more better gambling technology, record-keeping, reporting guidelines for licensed operators, as well as key details on how the Dutch watchdog wants casino licensees to respond to potential problem gambling behaviors among their players.
Responsible Gambling Initiatives
Operators are expected to offer data packets on the players' gaming behavior to help them make informed decisions on their spending. Operators will also have to lay out responsible gambling resources for such players.
They must also have the capability to set wager or time limits on players and recommend problem gambling tools to players suspected of having a gambling problem. Operators may also reach out directly to players and advise them to self-exclude from gambling altogether.
iGaming NEXT
The regulations state that operators will have some leeway on the options they consider, based on factors such as the player's age, their gaming history, and their intervention history. All of these actions must be justified by the operator to the player.
Licensed operators will also have to submit yearly reports with detailed information of their site usage to the Kansspelautoriteit (KSA), the Dutch gambling regulator. Operators will also have to log the rate of diligence checks, the number of rejected players and possible security breaches, as well as the number of complaints they handled each year. The KSA may also ask operators to submit more than one report in a year should they choose to do so.
Other notable rules include the requirement to record all integrity investigations and payment transaction data, as well as the prohibition of bets on "negative events", such as red cards in football, and events with no bearing on the outcome of the game.
New Laws Come Into Play From Jan 2021
The Dutch Remote Gambling Act's journey into law began in the House of Representatives in 2014, moving its way to the Upper House in February 2019. The Act will come into play from January 2021. Operators will be able to launch on July 2021.
While the Netherlands is confident that they can meet the timetable, the country's Minister for Legal Protection Sander Dekker admitted that the ongoing COVID-19 pandemic could delay the launch. Nonetheless, Dekker said that the Netherlands is fully committed to launching their legal gambling industry at the earliest