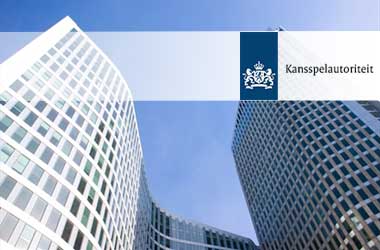 The Kansspelautoriteit (KSA), which regulates the Dutch gambling industry, has warned against gambling operators' ineffective controls against minors. The warning comes after the KSA released a survey finding 11% of individuals between 16 and 17 years have gambled at least once in 2019.
The KSA's poll covered three age groups: 16-17 years, 18-23 years, and 24-30 years old.
Among the 16-17 year old age group, 11% were found to have played scratch cards within the past year. Scratch cards have traditionally been the most popular gambling option for minors in the Netherlands.
The 11% rate was an increase over the 10% attained by the KSA's 2016 survey. However, the KSA said that the two surveys were conducted differently, stating that an increase of at least 5% is needed to state definitively that minors are gambling more.
The results also showed that 8% of minors also patronized land-based slot games, 7% purchased lottery tickets, and 5% placed sports bets—almost half (2%) of the sports bets were on eSports. No minors were found to have bet on horse races. Another 8% of minors also purchased loot boxes, which are currently prohibited in the country, and 5% have played social casino offerings.
The KSA survey also revealed that minors generally found little resistance from game machines due to their age. Only 5% of the minors who reported playing scratch cards said that they were prevented from doing so; the corresponding rate for slot machines did not even reach 1%. Up to 7% of minors also reported being barred from purchasing tickets for the national lottery Staatsloterij.
According to the KSA, the findings of their poll suggests that age controls for gambling must be strengthened, due to the low number of minors facing resistance when trying to purchase gambling products. The KSA stated that the strict application of age controls should be a key component of their regulation of gambling operators.
The KSA noted that most minors who play scratch cards may have been aided by adults who purchased the scratch cards for them. Additionally, the KSA identified slot machines in arcades and restaurants as particularly lax with age controls, as 69% of minors who played slots did so in restaurants, while 31% did so in arcades.
Online Gaming Launch may be Delayed
The KSA's poll was conducted to determine the impact of gambling on minors, in preparation for the Netherland's upcoming launch of legal online gambling on July 1, 2021.
The launch was already pushed back by six months. According to Sander Dekker, the country's Minister for Legal Protection, it is possible for further delays.