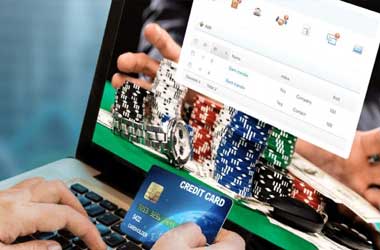 The 2020 lockdown was marked by massive spending on office equipment and homeware in Australia. Now, during the new 2021 lockdown, spending has increased but not on the same things.
The current lockdown is exhibiting huge spendings on home deliveries, electronic gadgets, and, most notably — gambling.
It's obvious that the initial lockdown spending spree was marked by a need to renovate and improve homes and offices, while the second spending binge came out of pure boredom.
According to data collected for Consumer Spending by the consultancy firm Accenture and data and analytics services provider illion, two major Australian cities, Melbourne and Sydney, have seen a 329% uptick in online gambling spending compared to average spending habits.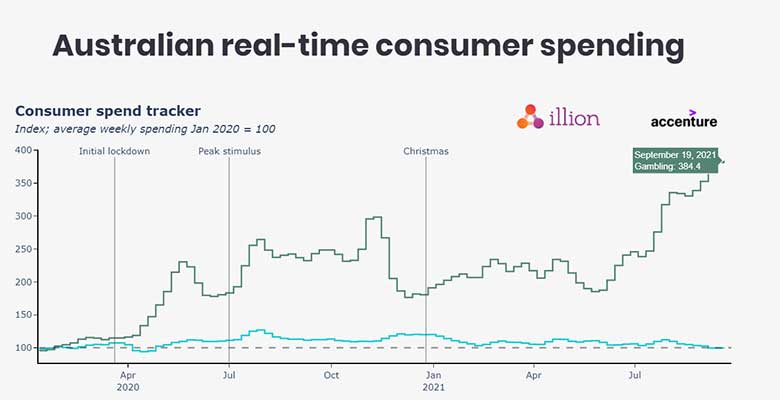 For comparison's sake, the last lockdown brought a 215% uptick in online gambling spending.
Online gambling has seen the biggest surge in spending by far, but other industries have also seen massive upticks. Most notably, home delivery spendings rose by 203% in the 2021 lockdown, compared to only 132% for the initial lockdown.
It's interesting to note that higher spending on alcohol and pet products is almost identical to the 2020 lockdown, even though it is not true for homeware and office equipment.
Andrew Charlton, the managing director at Accenture, has pointed out that their real-time data has shown that this uptick in online gambling spending is not connected solely to lockdowns. The higher expenditure continued after the 2020 lockdown, albeit not in the same amount, but certainly enough to show a change in long-term consumer behaviour.
In other words, many people have only discovered how exciting online gambling can be, and many have continued playing even after the initial lockdown ended.
Simon Bligh, the CEO of illion, believes that people have turned to online gambling to entertain themselves as there is not much else to do during a lockdown.
On top of that, many people in both Sydney and Melbourne have enough cash to spend on entertainment, so it's not strange that they are opting for online gambling such as pokies, sports betting and others.
Even though boredom is the major contributing factor to the rise of online gambling, we shouldn't forget that many people have faced unemployment during this pandemic. Industries like fitness, recreation, travel, and entertainment have seen significantly lower profits during the first lockdown, and many workers have been laid off.
Some people facing unemployment have turned to gambling as a way to make money, and as always, this can lead to problems.
It's thus still essential to set spending limits to stay in control. What's more, gambling shouldn't be viewed as a means of making quick money.