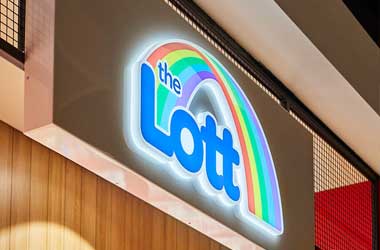 Summary
Australian Lottery providers shares results for 2021
Victoria has the highest number of first division winners
NSW and ACT bags the highest amount of prize money
Australia's official lottery provider, The Lott, revealed its countrywide 2021 results. The results unearthed all the towns and suburbs in the country that were home to the luckiest lottery winners.
According to the results, Victoria tops the list of winners, having won a significant portion of the major prizes in the lottery. A total of 131 division one winners in the national lottery were from Victoria alone.
NSW and ACT Won More Money than Victoria
Though Victoria had the greatest number of lottery winners, according to The Lott, the state did not win the most money. In 2021, Victorians had won a combined amount of $358,354,516.90. The lucky winners from Victoria included a dad from North Melbourne, who had won an enormous prize worth $80 million in August this year.
However, though New South Wales (NSW) and the Australian Capital Territory (ACT) chased Victoria and ranked a close second, the area has won more money. The NSW and ACT are counted as a single area and have won $397,397,564.41, divided across 127 division one winners.
Ranking third was Queensland with 100 division one winners who split $316,402,555.93 among themselves. Western Australia, South Australia, Tasmania, and the Northern Territory take up the rest of the positions on The Lott's tally of division one winners with 63, 37, 16 and 6 prize recipients, respectively.
Lucky Australian Postcodes That Produce Winners
Two Australian postcodes had been extremely lucky for four division one winners in 2020. One postcode was from Port Macquarie in NSW, and the other was from the city of western Townsville in Queensland that included winners from Kirwan and Thuringowa.
The Queensland postcode brought good luck for a winner, the luckiest from the state in 2021, who received a $60 million prize. Two separate newsagents split the four winning tickets among themselves at the same postcode.
Postcodes in other Australian gambling states also have been victorious in the Lott. Postcodes from Victoria's Altona Meadows, Sunbury, and Melbourne were the recipients of three division one prizes in a year. NSW cities Penrith and Wentworth Point, Western Australia's Albany, and Queensland cities Gladstone and Mackay also had three winning entries each. Devenport and Burnie in Tasmania, sold two winning entries each, while Kilkenny in South Australia sold two division one prizes.