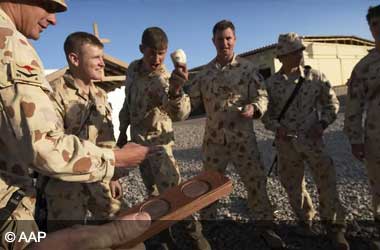 Summary:
A study examined the association between problem gambling and suicide among military veterans in Australia
It found that veterans with gambling issues are at an increased risk of suicide ideation and attempts
The study calls for gambling treatment programs to be included in veteran-focused services
Suicide remains a major concern among veterans across the globe. In Australia in particular, hundreds of former members of the country's military had died by suicide over the last two decades. Gambling problems and harms are among the risk factors identified for suicide among Australian veterans, highlighting the need to incorporate treatment support programs into veteran-specific services and make help more accessible.
Gambling Contributes to Rise in Suicide Risks
A recent study authored by Australian mental health experts Sean Cowlishaw, Nicole Sadler and Olivia Metcalf looks into the impact of gambling on former members of the Australian Defence Force (ADF) and its association with increases in the risk of suicidal ideation and attempts among this specific section of population. The research involved a survey of 3,511 ADF veterans who had recently finished their military service and returned to civilian life.
The study found that the risk of suicidal thoughts was nearly three-times as high among veterans experiencing problem gambling. The same factor was also associated with a near fourfold increase in the risk of suicide attempts, with at-risk gambling also linked to near twofold increases in suicidal ideation and planning.
According to data from Australia's Transition and Wellbeing Research Programme, a comprehensive study on the impact of military service on the mental, physical, and social health of members of the Australian Defence Force and their families, military veterans' vulnerability to suicide greatly increases during their separation from the Force.
As they transition to the civilian life, some veterans suffer from major mental health and psychosocial difficulties. They also become increasingly exposed to harmful products and environments, including services and marketing practices by gambling firms. Those exhibiting symptoms of depression could be at a greater risk of problematic gambling, with some people treating gambling as a way to lift their mood and escape from negative feelings.
Calls for Veterans-Specific Gambling Treatment Programs
Determining the actual impact of gambling on Australian veterans requires further research as gambling continues to evolve along with the risks associated with it. The online gambling industry is also rapidly expanding, increasing people's vulnerability to harm.
The study said that it is clear that problem gambling is a major issue that could lead to suicide among veterans. It needs to be addressed by establishing treatment support programs tailored to veterans, and the Australian government must consider this as a top priority.