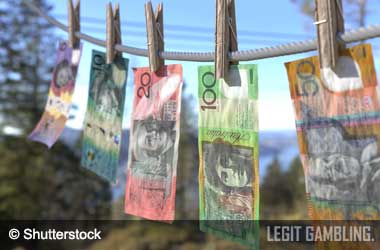 Summary
International crime syndicates are using Australian casinos to launder money
More than $13B in local crime proceeds are laundered every year in Australia
The lack of money laundering prosecutions in Australia means criminals continue to do their thing
Casinos in Australia are attractive targets for global crime syndicates to launder money.
The finding from Transparency International Australia (TIA) comes as prominent casino operators in the country were found unfit to hold a gaming license over allegations of money laundering and other serious crimes.
Australian Casinos Serving as Hubs of Illegality
Australia was identified by the Geneva-based independent civil-society organization Global Initiative in its recent report "Asian Roulette" as home to the world's largest market for online and casino-based gambling.
The gambling sector is among the biggest contributors to the economy, however, it has also become an instrument of crime. In Australia, casinos are being used by international criminals to wash their dirty money. According to the United Nations Office on Drugs and Crime, over $13 billion in local crime proceeds are laundered each year in Australia, a significant portion of them going through casinos.
According to the GI report, the rapid growth of the casino market in the Asia-Pacific region is driven mainly by Chinese demand. Gambling remains illegal in mainland China, forcing Chinese nationals to turn to other jurisdictions to feed their appetite for gambling.
As the industry grows, casinos also continue to serve as "hubs for illegality" based on the report. Gambling venues in Australia are increasingly being used by organized crime syndicates to launder money coming from various illegal activities, including environmental crimes such as illegal logging, as well as wildlife poaching and smuggling.
According to the report, environmental crimes have surged since the start of the pandemic, and the emergence of new technologies, such as blockchain and cryptocurrency, and the rise of online gambling have made it more difficult to detect these crimes.
Lack of Prosecutions Making Things Worse
Also playing a key role in the proliferation of money laundering at casinos in Australia is the apparent lack of prosecutions against individuals and entities involved in the crime. AUSTRAC CEO Nicole Rose said law enforces in Australia need to step up their game and hold more people accountable to address the issue.
Charles Livingstone, Associate professor at Monash University, stated that some individuals who were clearly involved in wrongdoing, including money laundering were able to get away with their crimes because Australia has no teeth when it comes to prosecuting criminals.