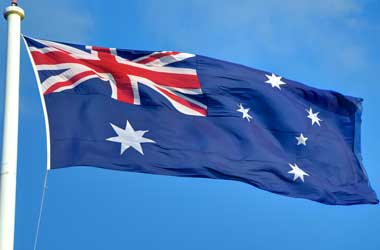 Summary
Aussies lost $11.4 billion playing pokies
Report says Australian government not doing enough to protect pokie players
Renewed pressure for a National Gambling Regulator to be appointed
A study by Monash University's Gambling and Social Determinants Unit (GSDU) found that Aussies lost more than $11.4 billion in 2021-22 on pokies in spite of the pandemic-induced lockdowns.
The figures have led to intensified calls for a national gambling harm regulator.
Despite pokie losses declining by 17 percent in Victoria and New South Wales (NSW) due to pandemic restrictions, Victorians lost more than $2.2 billion to pokies at clubs and pubs in 2021-22. Victoria's regional areas, such as Benalla and Central Goldfields, racked up per capita losses of $1017 and $839 per person, respectively. Brimbank came third with a per capita loss of $827 per person. The worst losing local government areas were in NSW, where an average pokie player lost $4,525.
The Monash analysis reported that an average Victorian lost $2,882 playing pokies. The study did not use the turnover figures for the pokies, recording only the profits. The researchers also employed surveys to determine the number of pokie users in each state and calculate per person loss. Western Australia did not feature in the analysis as it does not have pokies in clubs or pubs.
Charles Livingstone, who leads the GSDU, attributed the losses to the post-lockdown resurgence of pokies, besides tourism and money laundering. Livingstone said that people flocked to pokies to relieve the stress they had endured during the pandemic. Alliance for Gambling Reform's Tim Costello noted that pokies were a flourishing 'moral challenge' that would cause more losses. He said that the problem could spell trouble for the ruling Labor Party.
Victoria Avoids Comment on New Regulator
Costello's recommendations were akin to a January 2022 report published by Financial Counselling Australia and Suicide Prevention Australia. The report criticized the insular approach of gambling regulators towards consumer protection. He urged the country's federal and state governments to establish a national gambling harm regulator which would underline the disastrous consequences of pokie addiction for citizens.
Recently, the Victorian Gambling and Casino Control Commission (VGCCC) cautioned against tougher laws to tackle problem gambling and money laundering at Crown Melbourne as they might drive people to smaller venues. The Victorian government was tight-lipped about the new regulator, but emphasized the strength of the VGCCC stating that Victorian venues complied with the strictest standards to minimize and prevent harm.
Federal Social Services Minister Amanda Rishworth deemed the states responsible for governing pokies. She said that the federal government was already trying to prevent problem gambling due to online betting, which was three times as probable, compared to real pokies.