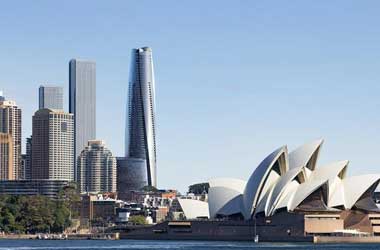 Summary
Crown Sydney will operate under a conditional license
The NSW regulator will closely monitor its operations
The casino's opening was delayed for nearly two years due to the money laundering scandal that hit Crown
Crown's Sydney casino will finally open its doors in August after more than a year of waiting.
It will operate under a conditional license which was granted last month by the NSW Independent Liquor and Gaming Authority (ILGA).
Australia's First VIP Casino
The opening, which is scheduled for August 8, 2022, has been described as a "defining moment" by Crown Sydney CEO Simon McGrath who said that the Sydney facility practices the highest levels of governance and compliance and sets a new standard in luxury and elegance.
The casino will offer VIP gaming, meaning only those who are members or guests of a member will have access to two luxurious gaming floors, one of which is the Crystal Room which will begin serving patrons right on the opening day. The Mahogany Room will open at a future date.
An estimated 160 gaming tables and 70 electronic table games and pokies are spread out across the two gaming areas. In addition to that, the casino also houses an extra 12 exclusive salons which are located on levels 28 and 29. Crown's Sydney casino is the first to offer VIP gaming in Australia.
NSW Regulator to Keep A Close Watch
The Barangaroo casino resort in Sydney will be subject to close monitoring by ILGA for 18 to 24 months to make sure its operations are aligned with the sweeping changes made at the company after a Royal Commission inquiry found it unfit to hold a gaming license. The scandal became a major barrier for the Sydney casino's opening, which was originally scheduled for December 2020.
For nearly two years, the $2.2 billion skyscraper, the tallest building in Sydney and the fourth tallest in the whole of Australia, has been operating without a casino. The delay stemmed from the findings of the inquiry headed by former Supreme Court judge Patricia Bergin which identified serious issues that must be addressed by Crown, most of which were linked to money laundering. The company then launched a remediation plan which resulted in a total clean-out of Crown's board and senior management.
According to ILGA chair Philip Crawford, since the results of the Bergin inquiry came out, Crown has made significant progress which was why it was given a conditional license to open its Sydney casino.
Crown has recently been acquired by global investment giant Blackstone under an $8.9 billion takeover deal.