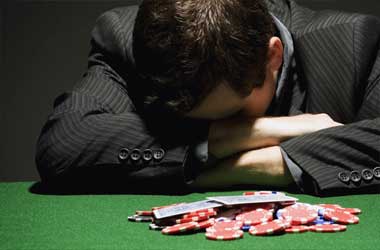 Australians have the reputation of being the world's worst gamblers as most Aussies are ready to have a punt on just about anything.
Australia banned online gambling from home operators in an effort to curb the spread of problem gambling in the country but it appears that it hasn't worked out as problem gambling continues to be a major concern.
Gambling Research Australia (GRA) published the results of a recent study which showed in 2010-2011 over two-third of Australians engaged in gambling related activities.
The study showed that in 2019, only 50 percent of Australians were engaged in gambling related activities which overall is a good thing as less Australians were gambling.
What is alarming though is that the number of problem gamblers during 2010-2011 was at just 0.6 percent but that number has more than doubled to reach 1.23 percent in 2019. GRA is once again concerned about the increase in problem gamblers as New South Wales (NSW) and Victoria have come out of an extended lockdown.
iGaming Contributes To Problem Gambling
Aussies who have been stuck at home will now be keen to return to the casinos, the pokie parlours and engaged in betting activities. A lot of these bettors will turn to online betting sites to place their bets. The majority of these online bettors are males, who are less than 40, well-educated and usually in a de facto relationship.
The director of the NSW Office of Responsible Gambling, Natalie Wright said that while the overall number of gamblers in Australia has reduced, gambling expenditure overall has continued to increase. This means there is now a smaller pool of gamblers who are spending a lot more.
Australia is facing a major spike in problem gambling numbers as the report shows that online gambling has increased significantly and that has corresponded with the increase in gambling addiction. Online gambling shot up from 8.1 percent to 17.5 percent and at the same time problem gambling numbers rose from 7.8 percent to 17.8 percent.
Wright said that Australia witnessed a surge in online gambling stats after the 2020 lockdown was lifted. The closure of land based gambling revenues throughout the country and the extended lockdown in NSW and Victoria, forced Aussies to turn to online gambling and betting sites.
GambleAware reported a drop in the number of calls during the lockdown in 2020 and a spike in calls when things reopened. Australia will continue to look at ways to reduce problem gambling numbers in including the opt out scheme.