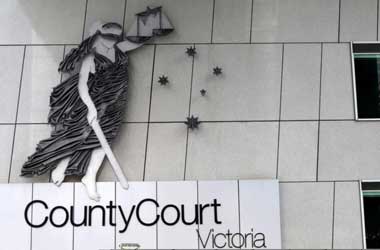 Summary
Dr. Stephanson admitted to defrauding his patients of $800,000 to support his gambling habit
Stephanson obtained the money using the guise of his father's cancer diagnosis
The former doctor was sentenced to three years in jail for the crime
A doctor from Portland, Victoria Australia has been jailed for scamming patients out of hundreds of thousands to fuel his gambling habit. Abraham Stephanson, a former doctor at Seaport Medical Centre, appeared before the County Court of Victoria on November 8, where he was sentenced to three years in prison with a non-parole period of 18 months.
Doctor Scammed His Patients Out of More Than $800K
The 50-year-old was able to loan more than $800,000 from his victims after telling them "he needed the money for his father's cancer treatment". But rather than using the funds to help his father, the doctor spent most of it to support his online gambling addiction like so many Australians do.
The crime happened between 2019 and 2020, with Stephanson obtaining money from 18 patients and a pharmacy employee. The amounts ranged from $5,000 to $120,000. Before his arrest, Stephanson returned $190,418 of the money he owed, but as of August 2022, the doctor has yet to repay the remaining $620,000, a portion of that he had loaned from an individual who died just this year.
During his trial in July, Stephanson pleaded guilty to scamming his victims, most of whom were his long-time patients aged in their 80s. The court was told Stephanson would ask his victims via email and texts to lend him money to help with his father's cancer treatment. In some of the messages, the doctor would say the treatment would take place in China, while in others, he'd say it would be in Israel or the U.S.
Victims Felt "Betrayed"
The victims were persuaded to accept loan agreements without any details as to how Stephanson would repay the money. After receiving the funds, the doctor would then use them to gamble at a sports betting website. A portion of the money also went to his mortgage.
The victims, some of whom gave Stephanson their life savings or superannuation, said they felt "betrayed, "violated" and "angry" about what the doctor did to them, adding that they are now dealing with trust issues as a result.
In his ruling, Judge George Georgiou said Stephanson's actions were a "gross breach of trust" which have had a profound impact on each of his victims.