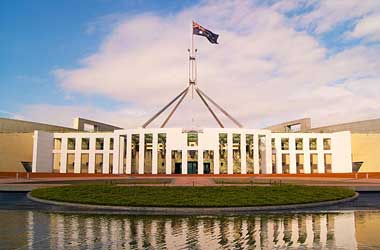 Summary
Australian parliament launches inquiry into iGaming impact
Gambling regulations and their effectiveness to be examined
Australia continues to crackdown on illegal iGaming sites
Amidst rising concerns about the impact of online gambling into the lives of Aussies, a parliamentary committee has launched a probe to examine the social impact of gambling across the country.
The Standing Committee on Social Policy and Legal Affairs (SCSPLA) opened the inquiry on September 15, 2022.
The SCSPLA comes under the Australian parliament's lower chamber, the House of Representatives. The probe will address several pertinent concerns, such as the efficacy of Australia's protective measures, regulatory regimes and existing laws against online problem gambling, and the access to and effectiveness of gambling education and support programs for problem gamblers. The committee will also examine the strength of protections against illegal iGaming services.
The SCSPLA will also assess the appropriate definition of gambling services in the Interactive Gambling Act 2001. It is due to the increasing visibility of activities akin to gambling in video games. The committee's focus on loot boxes and social casino games is shared by many Australian MPs, such as Andrew Wilkie, who sought to ban loot boxes for minors under 18 in 2021. Loot boxes are prohibited for those under 18 in Japan and Belgium. Countries like Spain and the UK are still deliberating the move.
Besides the mentioned issues, the SCSPLA will also scrutinize the aptness of gambling regulations in the face of new and emerging technologies. The committee was referring to the emerging popularity of Non-Fungible Tokens (NFT) and cryptocurrency. Gambling solutions provider SOFTSWISS indicated that crypto payments have become more popular despite the crypto-crash in 2022. Several providers are also attracted to blockchain-based platforms. For instance, Ladbrokes owner Entain is dabbling with the prospect of adopting NFTs via its platform, Ennovate.
Committee chair Peta Murphy MP said that the probe would scrutinize the sufficiency of existing laws, consumer protections, and education programs in tackling and reducing gambling harm. Murphy highlighted the SCAPLA's concern about how more exposure to gambling ads and platforms might increase problem gambling among Aussies in the future. The probe comes amidst plans to launch a nationwide self-exclusion scheme called BetStop.
Committee Requests Written Submissions for Probe
The committee has requested individuals and organizations passionate about consumer protection to provide written submissions to substantiate the probe. The deadline for such submissions is November 11.
Besides the launch of the probe by the House of Representatives committee, the Australian Communications and Media Authority's (ACMA) campaign to block illegal gambling websites has gained traction in the past few years.