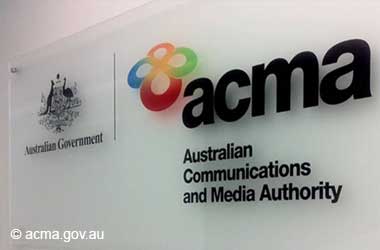 Summary
"BetStop" will allow gamblers to block themselves from all online gambling services in one process
The new self-exclusion register is expected be rolled out in the coming months
Gambling experts have welcomed the move to curb problem gambling
Australia is in the process of launching a national register called "BetStop" that will allow people struggling with gambling issues to block themselves from accessing multiple gambling sites and apps.
National Register Will Be Implemented In Coming Months
The new initiative, spearheaded by the Australia Communications and Media Authority in 2021 (ACMA), is aimed at resolving a "critical consumer gap" by giving problem gamblers an option to self-exclude themselves from all online gambling services in a single process.
ACMA Chair Nerida O'Loughlin has told online gambling operators to prepare for the rollout of BetStop which could take place in the coming months. They must have the necessary systems and processes in place to implement the national register.
To promote awareness and encourage the use of BetStop, it must be advertised on all licensed websites and apps. The self-ban takes effect the moment an individual adds themselves to the register. Their accounts will be closed and any outstanding balances will be returned to them. They will also be barred from re-joining the sites or apps.
Customers can either self-exclude for a minimum of three months or permanently block themselves. They will be given the option to reverse their self-exclusion but only after the minimum three-month period has lapsed. Before they decide to go back to gambling, gamblers must first consult with a health practitioner for them to make an informed decision.
Good Initiative To Curb Problem Gambling
Australia has one of the most serious gambling problems in the world. A recent study conducted by the Australian Gambling Research Center shows that around 80 per cent of gamblers in the country are at risk of gambling-related harm.
Dr. Charles Livingstone, one of Australia's leading gambling researchers and current member of the World Health Organization's Expert Group on Gambling and Gambling Disorder, has welcomed the implementation of BetStop, describing it as a "great step forward" in helping those affected by gambling harm.
The creation of a national register was among the recommendations of former NSW Premier Barry O'Farrell's 2016 gambling review which focused on illegal offshore wagering.
Livingstone said a national system of regulation must be put in place so that states and territories across the country share the same standards and taxation when it comes to online gambling, an industry that is worth an estimated $6 billion.