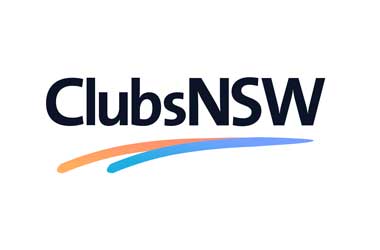 Summary
The new code of conduct will take effect on July 1, 2023
Measures to protect players from harm and prevent money laundering at venues
The move has been dismissed by critics as a public relations exercise
ClubsNSW, the industry body for registered clubs in New South Wales (NSW), Australia has announced plans to introduce a new gaming code of conduct to combat problem gambling.
While the move was welcomed by Premier Dominic Perrottet, he remains committed to implementing cashless gaming.
Tackling Problem Gambling and Money Laundering
The new code of conduct was released on January 30 and is due to take effect on July 1, 2023, contains measures aimed at protecting players from gambling harm, as well as preventing money laundering.
Welfare checks will be conducted on pokie machine customers every three hours to make sure their gambling is kept under control. Under the new measures, each registered club will also appoint a responsible gambling officer to deal with gambling-related issues, and staff will undergo training to identify problem gambling indicators.
Clubs will also be offering counseling services to patrons exhibiting problem gambling behaviors, such as borrowing funds from other players, asking for credit, or stealing money to gamble, but they will no longer be allowed to enter the venues.
Suspected criminals, including those linked to money laundering activities, will be permanently banned. To implement this measure, clubs will use facial recognition technology.
Just a PR Exercise
Former ClubsNSW chief executive Josh Landis said the new measures will help create a "safer" environment for patrons. But critics and gambling reform advocates have dismissed the code as a mere public relations exercise.
Describing the code as weak and ineffective, Greens MP Cate Faehrmann said the latest move by ClubsNSW is a "desperate attempt" to appease the public and avoid necessary regulation.
ClubsNSW's new code of conduct comes as the government prepares to roll out cashless gaming cards. Perrottet is introducing the measure following a report from the NSW Crime Commission which found that pokie machines have increasingly become a vehicle for money laundering.
According to the report, billions of dollars in dirty money are being funneled through NSW pubs and clubs each year, with gambling addicts often involved in the illegal activity.
Concerns are also growing as to the extent of gambling harm caused by pokie machines, with the latest figures from the Liquor and Gaming NSW showing NSW gamblers lost more than $2.1 billion between July and September 2022. That's equivalent to losses of nearly $1 million per hour.
Perrottet believes cashless gaming can solve problem gambling and money laundering, but ClubsNSW is strongly opposed to the measure, saying it would only do more harm than good.