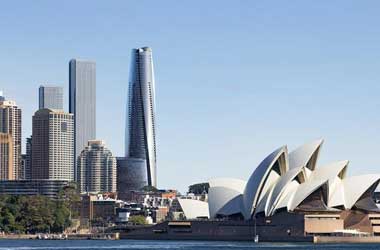 Summary
Crown Resorts was banned from opening its Barangaroo casino
Crown confirms it is now closer to obtaining its gaming license in Sydney
The license could be granted later this month if things go well
Crown Resorts has been through tough times in recent years after becoming the center of Royal Commission inquiries that ultimately found it unfit to hold a casino license in three Australian states.
Crown's troubles began in late 2020 when its casino license for its Sydney property was revoked over governance failures, prompting the casino giant to develop a remediation plan and implement a major reform of its leadership and board under the supervision of the New South Wales (NSW) Independent Liquor and Gaming Authority (ILGA).
Crown Sydney to Offer "Best Gambling Environment"
After more than a year of working to address the issues facing its casino operations, Crown is now ready to open its gaming venue in Sydney which will offer possibly the "best gambling environment" in the world, according to the company's CEO Steve McCann.
McCann, who was appointed as Crown's boss in June 2021, said they're close to completing the remediation process and would likely obtain approval from the state regulator very soon.
McCann acknowledged that Crown had committed failings, especially with how it dealt with Chinese customers, but he considers that a global industry issue.
Referring to the Chinese market as a "low-hanging fruit", McCann said casinos around the world are willing to take risks regardless of the consequences just to attract Chinese gamblers, something he believes is one of the biggest mistakes the industry has made. He also emphasized the need for Australia to have a solid grasp of financial crime rules and regulations.
Crown Sydney Could Open By End of June
If things go according to plan, Crown will get a license later this month which will initially be valid for two years.
Private equity firm Blackstone Group will also complete its acquisition of the company under an AU$8.9 billion (US$6.6 billion) deal, allowing James Packer to cut ties with the casino operator. The Australian billionaire businessman and investor has remained Crown's major shareholder even after quitting his position as CEO and chairman in the wake of the scandal.
The final report on NSW's inquiry into Crown's suitability to hold a license in Sydney recommended the establishment of the Independent Casino Commission, a specialist casino regulator which will supervise the regulation of casino licensees in the state. The NSW government has already approved the creation of the new casino body and is now drafting legislation for its implementation.