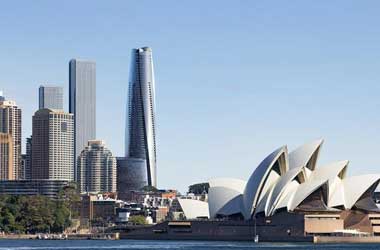 Crown Resorts has just released an update for investors regarding its operations. According to it, the executives expect the Sydney casino to open up and start running as early as January 2022.
The news comes a year after the casino first opened its doors. However, the regulatory troubles started soon after. Crown is now still working with a regulator to address all its governance failures and improve its operation.
The casino is part of a massive 75-floor building whose price is estimated at $1.6 billion.
It first opened in December 2020, but New South Wales's Independent Liquor and Gaming Authority quickly suspended its licence before the year ended.
The resort continued functioning after that but without the casino gaming area.
This was the follow-up after many reports surfaced that Crown might be dealing with organised crime groups in its casinos. After thorough investigations, the regulatory probe concluded that Crown was unsuitable to hold its casino licence.
The NSW probe was concerned about Crown Resorts' connections to junket operators from Asia, many of which are allegedly criminal groups. What's more, the review concluded that the founder of the company, James Packer, still had influence over the business, despite resigning from the company in early 2018.
Ever since these issues came to the surface, Crown has been working hard to complete many of the requirements imposed by the probe and the government. The company now mainly focuses on responsible gambling and anti-money laundering controls, as well as on uncovering how the Asian junkets got high-rollers to the country and Crown's casinos.
The company's board has also undergone significant changes. In fact, the leadership structure is now almost completely different. Crown has introduced 11 new executives and senior managers, including its CEO, Steve McCann. Only six executives have kept their positions.
Many are unsure whether Crown should open the new casino, as it still hasn't completely improved. However, it's understandable from the company's perspective. After all, the massive investment the business has made into this complex relies on the resort having a fully operational VIP casino.
The VIP area features some 160 table games and 70 electronic table games. Pokies are not available, as the company cannot operate them until 2041, when the pokie monopoly in NSW ends for Star Entertainment.
Besides the casino, the complex features an entire 6-star luxury hotel, the first of its kind in Sydney. It includes 349 guestrooms, 76 luxurious apartments, and 13 bars and restaurants. Crown has already sold many luxury residences, and their total worth is around $780 million.
The NSW Independent Liquor and Gaming Authority is yet to comment on Crown's plans for 2022.