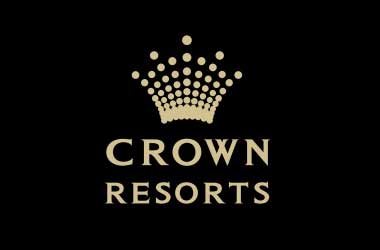 Crown Resorts recently sent a letter to the Victorian Royal Commission, currently examining the casino operator to determine if it's fit to keep its licence in Victoria. In the letter, Crown states that it does not intend to allow high rollers with ties to international junket groups to gamble in its casinos.
This is good news as these junket tour groups are of dubious nature, with some linked to organised crime. Some are even backed by triad-controlled organisations dealing with money laundering and drug trafficking. This is also the main reason why Crown was deemed unfit to operate its new casino in Sydney.
Penny Neskovcin, the counsel helping the commission, has stated that the Crown willingly ignored possible criminal connections and activities. She also noted that the casino operator wasn't looking too hard and effectively doing the bare minimum necessary to locate the issues and correct them.
She went further to explain the specifics. It seems that Crown knew those junket operators had a lot of money to play with. Hence, the casino effectively allowed individual players, to a large extent, to gamble anonymously at the Crown. This potentially exposed the casino to money laundering, and Crown did very little to stop this.
Sky News Australia
Crown Melbourne has already earned around $900 from 2017 to 2019, all from its dealings with junket operators.
However, she also discussed the letter Crown sent. The organisation said that it would ban junket groups from its casinos. It also noted that both Crown Resorts and Crown Melbourne had stopped all dealings with international junket operators and junket tour groups. No one in the company from Australia or any other location will be dealing with these groups in the future.
Despite this reassurance from Crown Resorts, the commission is not convinced that these dealings will entirely end. Crown has already fully committed, several times in the past, that it would stop cooperating with junket groups, but they haven't shown enough willingness to actually end this lucrative relationship.
Just last week, Crown accepted the New South Wales gaming regulator's position and agreed not to bring international junket operators to the potential new casino at Barangaroo.
This was an update to its previous decision to cease all activities with junket operators until the end of June 2021. They effectively allowed themselves to continue the relationship in the future if the regulators allow it. However, now it seems that all dealings will end.
It's also worth mentioning that Crown was banned from bringing junket tour groups to the country in April last year. The ban came from the Victorian Gambling Regulator, but it's only temporary.
When all of this is taken into account, it's clear why many aren't convinced these dealings will end. It remains to be seen if Crown is truly ending these relationships in the months and years to come.