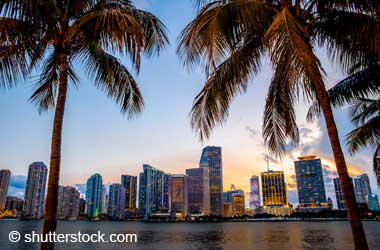 A potential change in state law can put the fate of Florida's gambling market into the hands of the state's voters. A recent amendment proposal has been suggested that will require all of Florida's future gaming initiatives to pass a vote. Called the Voter Control of Casino Gambling Initiative, the proposal has already garnered 843,312 signatures. This is enough signatures to place it up for a vote in the upcoming November general elections as Amendment 3.
This proposal is very interesting since if it passes, the voters of Florida will be the only ones with the power to approve casino gambling in the state. No politician would be able to take pass any gambling legislation unless they get voter approval first. The proposal will only affect casino gambling. It will not be able to influence betting on horse racing and dog races. The proposal would not also be able to affect any gambling done on Indian reservation lands.
Florida currently has a well regulated gambling industry across all forms. Except for Miami-Dade and Broward, there can be no casino games, slot machines or card games in non-tribal gaming facilities. The two Florida counties legalized the use of slot machines in 2004, but they were limited to race betting facilities.
Indian Tribes Back Amendment 3
However, Indian reservations in Florida have a massive presence in the gambling industry. This started back in 1988 when the Indian Gaming Regulatory Act came into existence. This Act allows gambling to take place legally as long as the gambling is done on tribal lands or operated by local Indian tribes. In 2010, the Seminole tribe managed to get a deal in which they could add slot machines in some of their racing facilities, as well as blackjack tables at some of their racinos. The main restriction was that they share their revenue with the state.
Five years later, the Seminole got the state to agree to a 20-year deal that allowed for roulette and craps to be added to their games. Thanks to this, the Seminole have gained a majority share of the state's gambling market, especially with their seven casinos. This is why they'll be fighting to support Amendment 3.
When the amendment comes up on the ballot, it will take 60 percent of the state's voters to get it approved. Since it will be in November, people can expect quite a bit of campaigning both for and against this amendment. The Seminole will like the current status quo to be maintained and they have already invested $6.78 million in the 'Yes' campaign.